Panther announces its listing on Bittrex Global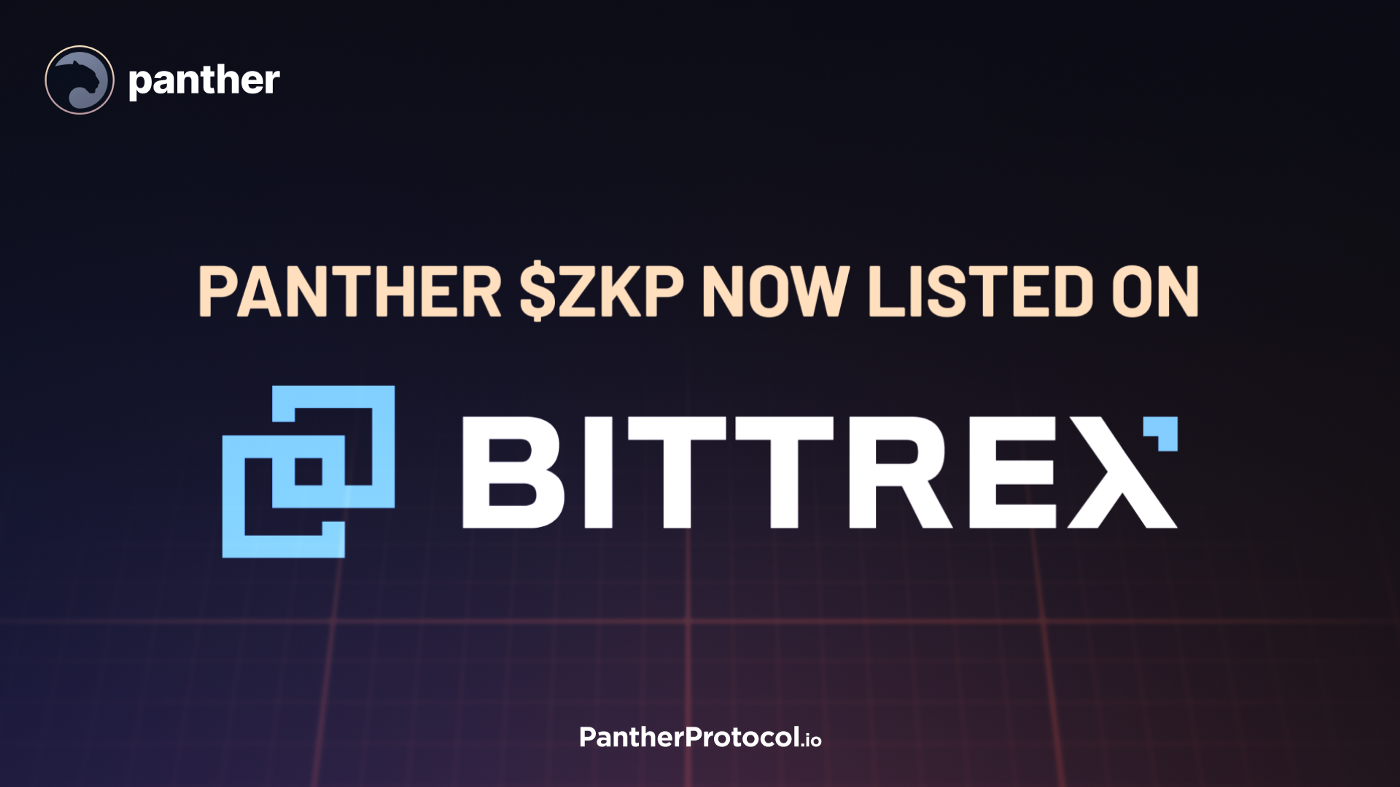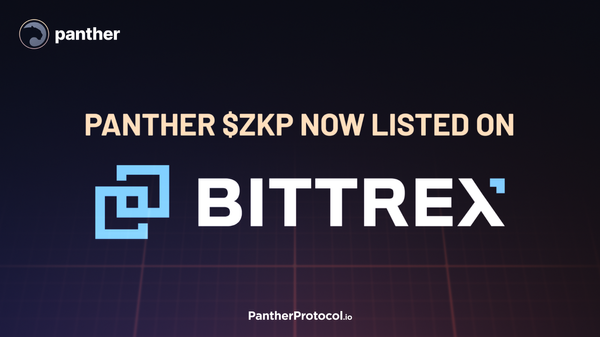 Table of Contents:
Panther, an end-to-end privacy solution that protects privacy in DeFi and Web3, is pleased to announce the listing of its token, $ZKP, on Bittrex Global. As Panther's second CEX listing, this represents another critical milestone in its growth, with the listing exposing ZKP tokens to millions of people, driving adoption and adding to the utility token's long-term value proposition. After raising over 30 million dollars in both its private and public sale, Panther is building momentum and further accelerating the adoption of privacy on the blockchain.
Panther's CTO and co-founder, Anish Mohammed says "We expect to keep growing the Panther ecosystem, in addition to the partners we have already announced. This listing is both a significant achievement for the community and a promising start to the year, as the roadmap for the next quarter includes more product advancements, including launching our MVP."
Panther is building a privacy setup that allows builders to integrate privacy features within their dApps without needing a highly specialized team of cryptographers and privacy tech engineers to do so. The idea is to create a private-by-default, decentralized ecosystem that unlocks the value that is currently siloed between blockchains. Panther aims to create a unique system full of synergic products and on-chain services. These include private liquidity and transactions for all crypto assets, an affordable and scalable private interchain DEX, trustless data proofs enabling privacy-preserving data sharing in Web3, and multiple other impactful PriFi solutions.
"We are confident that our listing on Bittrex will add more long-term value for $ZKP holders and our larger community, driving transformative change in the area of privacy preservation", says Oliver Gale, CEO and co-founder of Panther Protocol.
Key Tokenomics:
$ZKP is Panthers' token symbol.
$ZKP is an ERC-20 token.
Total supply = 1 billion $ZKP.
Initial circulation supply = 93 million $ZKP.
Initial circulating market capitalization at launch = 41 million USD.
5% of this supply sold in a Public Sale.
About Panther
Panther is a decentralized protocol that enables interoperable privacy in DeFi using zero-knowledge proofs.
Users can mint fully-collateralized, composable tokens called zAssets, which can be used to execute private, trusted DeFi transactions across multiple blockchains.
Panther helps investors protect their personal financial data and trading strategies, and provides financial institutions with a clear path to compliantly participate in DeFi.
Stay connected: Telegram | Twitter | LinkedIn | Website
Share this article on: