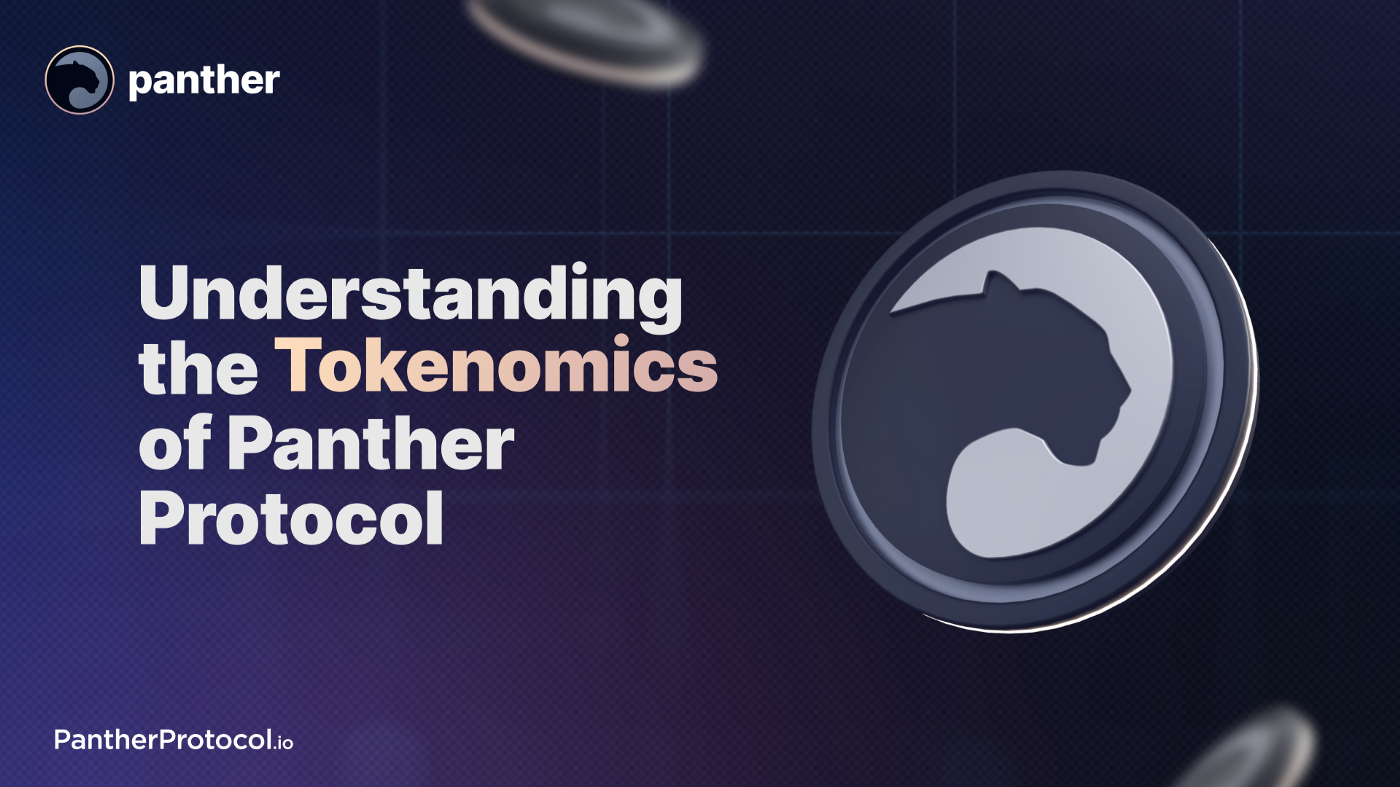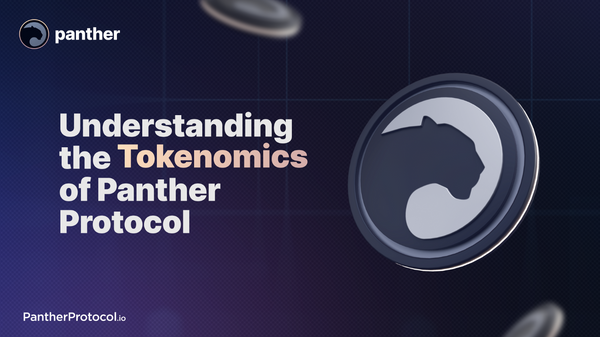 Table of Contents:
Dear Panther Community,
Today we are happy to share a full $ZKP tokenomics overview. As we approach our November 23rd Public Sale, we can feel a major increase in enthusiasm! The Social channels are buzzing and it's our honor to sense that the entire community is thrilled to join us in the quest for private DeFi.
We have said this before, but will repeat it as many times as needed: In a progressively decentralized digital world, restoring privacy in DeFi and Web3 equals restoring human privacy for future societies. Something of this magnitude cannot be achieved without massive collaboration, ecosystem development and empowering our communities. Having all of you rallying with us is something that makes the entire team proud and energized.
You will learn about the $ZKP token, a finite-supply, privacy-preserving governance token representing a right to vote on governance proposals within the Panther DAO.
The $ZKP token will also be used in several instances to support the functionalities of the protocol and provide incentives for balancing the network between its participants. It's a fixed-supply token, which will originally be launched in the Ethereum Mainnet and then transition to the Polygon proof-of-stake network as well.
In this article you will find:
Recap of Panther Protocol's main features.
Introduction to the $ZKP Tokenomics.
$ZKP token allocation and release schedule.
Fundraising history.
The purposes $ZKP will initially fulfill.
$ZKP's role in the next features to be deployed.
What is Panther Protocol?
Panther is the private, scalable infrastructure for the internet of blockchains. An end-to-end protocol that restores privacy in Web3 and DeFi, with a vision to connect all smart contract blockchains via a private metastrate.
Panther is currently building on Ethereum, Polygon, Flare, Near and Avalanche. Panther is developing a robust set of APIs, SDKs and custom integrations to allow builders to provide privacy features within their apps without needing a highly specialized team of cryptographers and privacy tech engineers to do so. We want to foster a private-by-default, decentralized ecosystem that unlocks the value that is currently uncommunicated between blockchains.
Here's a quick recap of the main features and capabilities in our roadmap:
zAssets, a new asset class that is interoperable, fully collateralized, and has privacy-preserving attributes. zAssets are minted by depositing allowed digital assets in Panther Vaults (think ETH -> zETH). zAssets are engineered to be DeFi-composable.
Multi-asset shielded pools, with the potential to bring privacy to a long tail of crypto assets, for which native privacy results impractical. Panther Pools reward users for helping increase the size of these Pools, providing a game-theoretic pricing model for privacy.
A Private Interchain DEX, likely the first of its kind, allows DeFi pioneers to bridge their assets privately, with low latency, low fees and capital efficiency across chains, taking zAssets wherever DeFi goes.
Selective and Zero-Knowledge disclosures: DeFi users and institutional traders need privacy, but also may need to voluntarily make selective disclosures of transactional data to a counterparty or Authority. Forward-thinking service providers and regulators may also accept Panther's innovative zero-knowledge disclosures signed by certified Trust Providers, which prove to the verifier that a user is adhering to a certain ruleset without disclosing any underlying data. This concept alone could turn current regulatory frameworks on their head, solving the siloed data breach problems that plague the world and contribute to the fast erosion of user privacy.
TLDR: Human privacy is becoming an afterthought and we need to restore it, else blockchain technology will accelerate the establishment of a surveillance society. Panther exists to push back on surveillance and alpha erosion in Web3 and DeFi.
Introduction to the $ZKP Tokenomics
Tokenomics is a critical matter in the crypto universe and means different things for different people. While some see them as the inner workings of crypto-economic systems, with all of the parameters and details that make blockchain-based value chains go round, others are more interested in understanding the supply and demand characteristics of a given crypto asset.
In this article, we'll look at how these factors interact and play out in Panther's $ZKP case. A deeper dive into the crypto-economics of Panther will be published at a later date.
$ZKP Allocation
At the Genesis of our privacy protocol, we are faced with the titanic task of allocating our tokens fairly among Public Sale purchasers, the founding team, and the community enthusiasts that will use and govern Panther.
We have decided that the following allocation is what best represents our principles and creates a healthy setup for all network participants:
The full details of the token allocations are as follows:
Public Sale: 5% of the total supply will be sold to the public with varying unlocking schedules, depending on the price paid per $ZKP.
Private Rounds: 15% of the total supply was sold via pre-Seed, Seed and 3 subsequent Private Sale rounds. Through these private funding rounds, Panther has raised 10 million USD.
Foundation: 15% of the total supply will be reserved for the Foundation between General (8%), Reserves/Liquidity (5%), Education (1.75%) and Bug Bounties (0.25%).
Protocol Rewards: 45% of the total supply will be reserved by the Panther DAO for Protocol Rewards and Privacy mining incentives. Protocol rewards can be used to compensate stakers, privacy providers, as well as marketing activations (such as programs targeted towards content creators, bounties, etc.)
Founders, Team and advisors: 20% of the total supply will be issued to the founders, team and advisors, with a linear unlocking over three years.
Token Release schedule
The chart below showcases the token release schedule by token allocation type during a 144 months period (12 years), highlighting the long-term vision of the project.
The issuance of ZKP tokens will follow a sensible release that keeps the interests of all network participants aligned. Key stakeholders and project stewards are subject to long vesting periods for their tokens, ensuring long-term commitment to the success of the protocol.
Upon Listing, 11% of the max supply will be unlocked. By the end of month 36, 62.5% of the tokens will be in circulation. From there onwards, the remaining tokens will vest into the Protocol Rewards and General Foundation allocations.
Fundraising History
Below you can see how many tokens were sold at each previous fundraising stage.
149,117,231 ZKP (15% of the maximum number of tokens) have been sold in private rounds for a total of $9,798,386 raised. Pre-Seed and Seed backers are subject to the longest vesting schedules (36 months), aligned with the team tokens, ensuring commitment to Panther Protocol and its governance. Pre-Seed purchasers are also subject to a conservative unlock percentage upon our Token Generation Event (TGE). Only 5% of all pre-Seed tokens will be unlocked on TGE vs 25% unlocked on TGE for the other rounds.
Why $ZKP tokenomics are key to protocol design
Even if the actual meaning of the word tokenomics is not always the same for different people, its significance is widely recognized by all. If you go by the word's etymology, this refers to how Economics affects a crypto asset.
However, it's also important to consider the overall impact of the broader crypto ecosystem in the token, as well as the internal value exchanges that it facilitates. As such, "tokenomics" should not be mistaken as a placeholder for "the supply and demand aspects of a token".
What we believe to be undeniable, however, is that one of the biggest driving forces for a blockchain project is tokenomics. Crypto projects rarely have more than one chance to nail this aspect for their utility tokens to fail or succeed, as tokens serve as funding for the organizations (and community at large) behind the project's development. As such, the $ZKP tokenomics have been diligently and carefully designed.
Our goal with ZKP tokenomics is to make it more than just a well-designed governance token: $ZKP is also a much-needed utility token for the Panther Protocol ecosystem, adding to its usefulness through a carefully crafted sustainability loop.
$ZKP tokenomics/utility roadmap
In the early phases of the project, users will be able to use $ZKP bought on centralized and decentralized exchanges to pay for protocol fees. Users can also stake (and earn) $ZKP by depositing tokens into Panther's Multi-Asset Shielded Pools, which also contributes to the size of the anonymity pool.
Panther will fund the Panther DAO and future Panther Improvement Proposals (PIPs) with a small portion of transaction fees decided by $ZKP token holders. Another feature arriving shortly after the MVP stage is $ZKP's usage for compensating Trust Providers for providing attestations about users.
When fully deployed, Panther intends to deploy a Private Interchain DEX on each peerchain (integrated EVM compatible blockchains). In this context, zAssets will be used to keep multiple chains from becoming liable to inter-chain arbitrage. $ZKP could be used for paying various fees on the DEX given this possibility.
In a later phase, after the Panther DAO is created, governance decisions related to treasury management will move from the Panther Foundation to our DAO. $ZKP will be necessary to vote in the decision-making process of the DAO, featuring Quadratic Voting to diminish the voting power of "whales".
Details about the $ZKP public offering
Starting on the 23rd of November, ZKP tokens will be sold via a Public Sale.
The Public Sale will develop as follows:
50,000,000 ZKP tokens will be offered in this round.
Each token's price will range between $0.40-$0.60, depending on the vesting option.
Circulating supply: 110,000,000 ZKP tokens.
Circulating market cap at Launch: $49.5M USD
Pricing / Vesting options:
Public Sale participants will be able to pick from two pricing options, subject to availability of tokens within the two allocations:
Option 1:
25% unlocked at our Token Distribution Date (early December).
75% distributed linearly over six-months of vesting.
Price per $ZKP: $0.40.
Option 2:
Fully unlocked at Token Distribution Date (early December).
Price per ZKP: $0.60.
$ZKP tokenomics are crucial, but your participation counts even more
Right now, Panther is the most ambitious effort to provide Decentralized Finance and Web3 with the privacy and interoperability that they require to scale.
If Web3 is to replace traditional services completely, having interoperable assets that cannot be subject to third parties' scrutiny is only the first step: Creating a system that completely removes centralized players from the structure is the goal, and Panther is set to achieve it.
By holding, using, and voting within the DAO with $ZKP, you can help us achieve this mission. For you to do so, we're striving to deploy as many benefits as possible in our early stages, progressively increasing our functionalities. We envision this rollout as the progressive shielding of DeFi, adding more and more features that make the decentralized Internet private and secure for everyone.
Stay tuned to this blog for more updates!
About Panther
Panther is a decentralized protocol that enables interoperable privacy in DeFi using zero-knowledge proofs.
Users can mint fully-collateralized, composable tokens called zAssets, which can be used to execute private, trusted DeFi transactions across multiple blockchains.
Panther helps investors protect their personal financial data and trading strategies, and provides financial institutions with a clear path to compliantly participate in DeFi.
Stay connected: Telegram | Twitter | LinkedIn | Website
Share this article on: