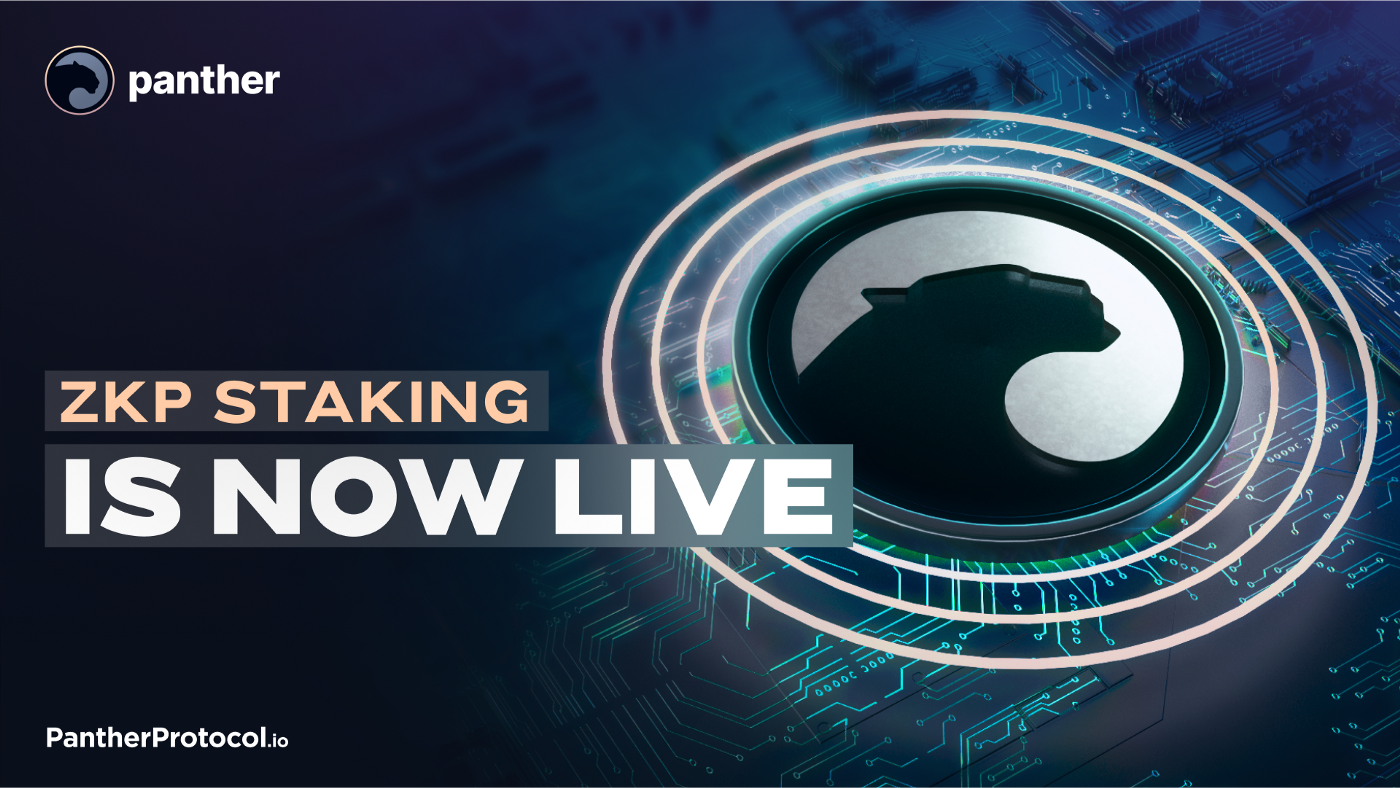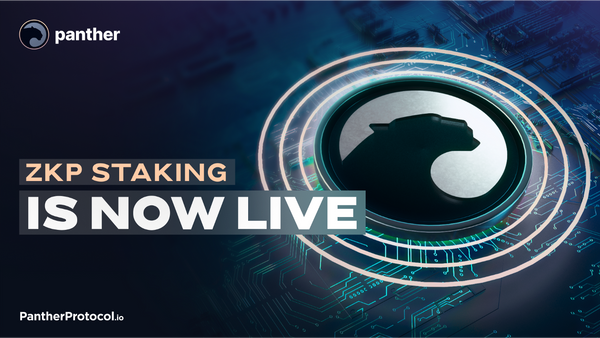 Table of Contents:
Dear Panthers, are you ready to earn rewards on your $ZKP?
We're glad to introduce our native staking solution, which will reward you for holding your tokens, as well as helping our token's stability.
Panther native staking for rewards and governance
You can now stake your tokens at https://staking.pantherprotocol.io/.
As we announced initially, there will be three staking phases, each with its distinct purpose. The first phase, which we are kickstarting today, will reward users with to 6.65m $ZKP, to be distributed over the course of the next 90 days. Staking also gives users voting rights on Panther DAO governance proposals.
The rewards distribution rate will vary depending on the number of users staking and their staked amount. Staking APYs will depend on the percentage of the circulating supply staked by the community as a whole, as well as each user's share of the pool, as you can see below:
Variables such as the percentage staked and the tokens available in the market are dynamic, therefore the estimates in the image assume static scenarios.
The second staking phase, Experimental Staking, will be most likely launched in March, and locked tokens will help test parts of the main protocol in advance of their full launch. Staking phase 3, called Private Staking, will help bootstrap Panther's Pools, strengthening the privacy set of the Panther ecosystem.
For more information on staking, please see our full announcement.
Our first CEX partner, Huobi, also introduces staking
As the exchange has also announced, Huobi users can also stake $ZKP directly though Huobi Earn. Deposits are already open, to close at 12:00 (UTC) Feb 8.
Tokens staked in Huobi must remain locked during the full 7-day deposit period, and rewards and the deposited tokens are unlocked 1 day after deposits cease. The estimated APY for this opportunity is 200%, with a minimal individual deposit requirement of 10 ZKP and a maximum of 1800. You can see the full details of Huobi's announcement here.
Thank you for participating in Panther's TGE
With staking ready, our team continues to move towards developing the next features of our protocol.Thank you for supporting Panther's development and our vision to infuse DeFi with default privacy.
Please stay tuned to our channels for more developments!
About Panther
Panther is a decentralized protocol that enables interoperable privacy in DeFi using zero-knowledge proofs.
Users can mint fully-collateralized, composable tokens called zAssets, which can be used to execute private, trusted DeFi transactions across multiple blockchains.
Panther helps investors protect their personal financial data and trading strategies, and provides financial institutions with a clear path to compliantly participate in DeFi.
Stay connected: Telegram | Twitter | LinkedIn | Website
Share this article on: