$ZKP's TGE, Huobi listing, and Staking! Our recap.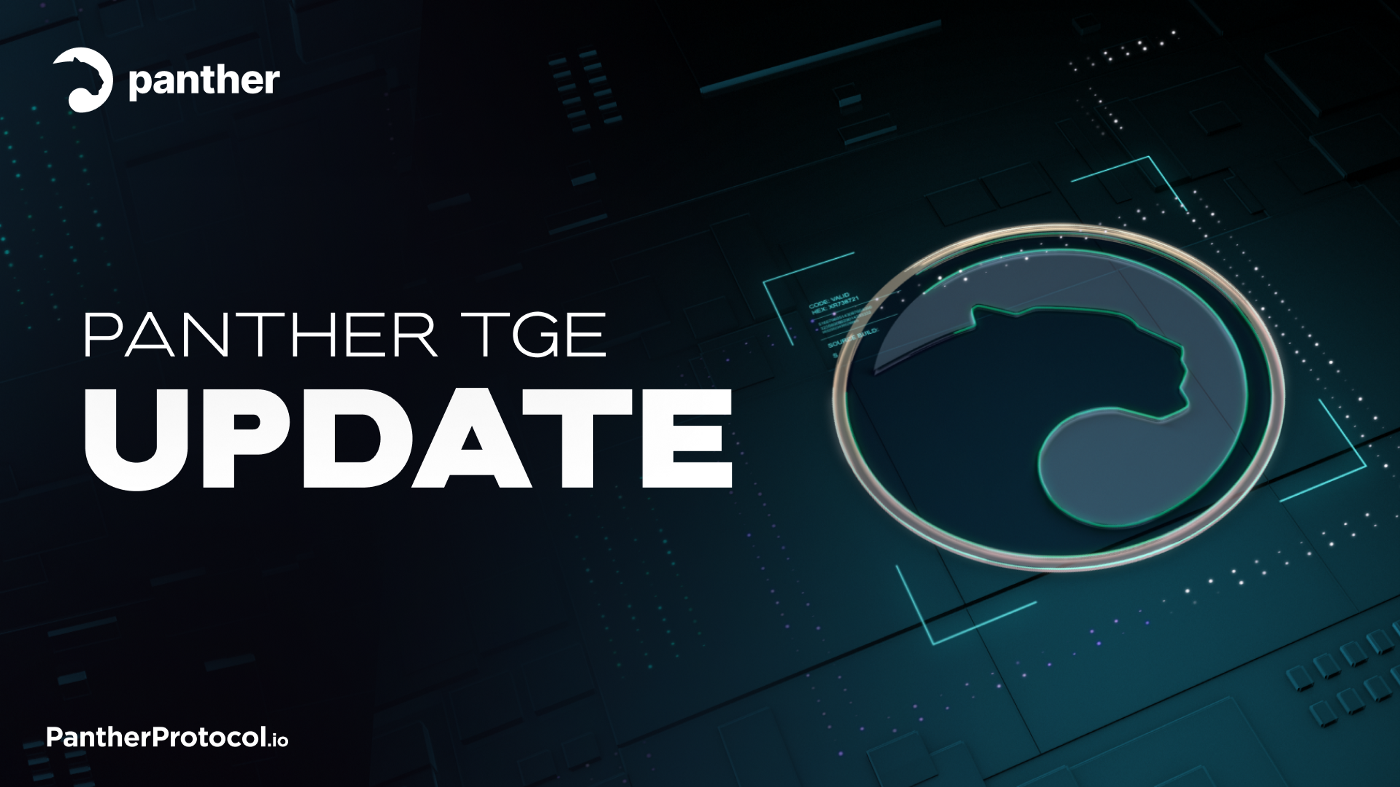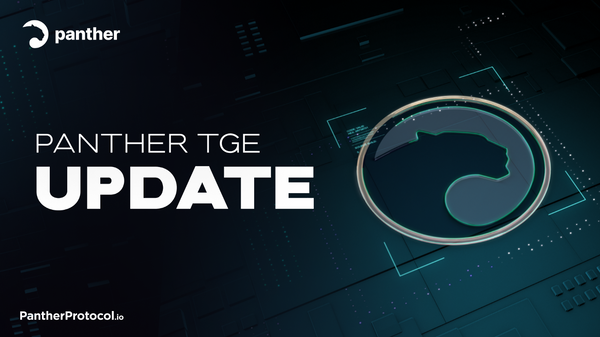 Table of Contents:
Dear Panthers,
Today is our Token Generation Event (TGE) date, the day you've been waiting for. We're pleased to announce that this will happen along with our first CEX listing, as $ZKP will be available in Huobi Global, one of the world's leading digital asset exchanges with over 10 million users.
The TGE will take place at 11:59 PM (UTC) on January 31st, 2022, triggered by LaunchDAO. Depending on the state of the network, this event can last for around 2–3 hours.
In this article, we'll cover everything you need to know about this Token Generation Event, how to receive your tokens, and what to do afterward.
The TGE itself
As you know, TGE was triggered by you, collectively, thanks to LaunchDAO. The first-ever completely private, decentralized launch in blockchain history has initiated the vesting functions for all the $ZKP smart contracts. Thus users will now be able to access their purchased tokens depending on their selected schedule.
$ZKP is an ERC-20 token. As you know, there will be 1 billion $ZKP, with an initial circulation of 93 million. The token address for ZKP is 0x909E34d3f6124C324ac83DccA84b74398a6fa173.
Accessing purchased tokens
There will be two types of mechanics in place for $ZKP purchasers:
Private and Seed buyers will claim their tokens directly, for which they will receive separate instructions. Investors can claim tokens that are unlocked and that they are eligible for on the day of TGE. After the initial unlock, all tokens will get unlocked according to their Vesting schedule. This will incur gas fees.
Public round participants will receive their tokens directly in their wallets, with no need to pay gas fees. It should take around 2–4 hours after Tokens are minted for all Public Sale participants to receive their tokens in their wallets.
Both types of users will have to use the wallets they registered while participating in the token sale. They will also have to register the ZKP token in their wallets to be able to see their balance.
To do this, users will have to add a custom ERC-20 token (Network — Ethereum Mainnet), with the following token contract address: 0x909E34d3f6124C324ac83DccA84b74398a6fa173
Listing Information
As we mentioned at the beginning of this article, Huobi will be listing $ZKP upon TGE.
We're confident that both our retail and institutional investors will benefit from this listing, as ZKP tokens will be exposed to millions of people, driving adoption and increasing the token's utility and liquidity.
Key points:
Huobi will list $ZKP in its Pioneer Zone on February 1, 2022.
$ZKP deposits will open at 00:00 (UTC) on Feb 1.
$ZKP spot trading (ZKP/USDT) will open when the deposit volume meets the demand of market trading, which will be officially announced in advance.
$ZKP withdrawals will open at 13:00 (UTC) on Feb 2.
During the first 3 minutes after trading commences, Huobi Global will restrict the price for Limit Orders of $ZKP to not more than 10 times the opening price. Normal trading will resume after the 3-minute opening price restriction.
You can find more information on the Huobi exchange here.
What can you do with your $ZKP?
As you now know, Staking Rewards will go live this Wednesday, and there is a pool of 6.65 million $ZKP to be distributed as Rewards over three months. Holders of unlocked $ZKP will be able to stake their tokens to:
Earn rewards in $ZKP. The protocol will award 6.65 million $ZKP (the original planned 5 million $ZKP pool + the extra 33% selected by protocol voters) to stakers during the first three months after its release.
Govern the project. Through staking, users will gain the right to vote on governance proposals within the Panther DAO.
As the protocol progresses and we develop more functions, staking will also serve to strengthen the protocol's privacy.
If you're interested in staking, we'd strongly recommend you to read the Staking article in our blog.
As always, thank you for your choice to participate in infusing DeFi with default privacy! It's been a wild ride to TGE, but we're satisfied to be in the center of a supportive community. If you have any questions regarding this event, please reach out to us on our official community channels in Telegram and Discord.
Thank you,
The Panther Team
About Panther
Panther is a decentralized protocol that enables interoperable privacy in DeFi using zero-knowledge proofs.
Users can mint fully-collateralized, composable tokens called zAssets, which can be used to execute private, trusted DeFi transactions across multiple blockchains.
Panther helps investors protect their personal financial data and trading strategies, and provides financial institutions with a clear path to compliantly participate in DeFi.
Stay connected: Telegram | Twitter | LinkedIn | Website
Share this article on: