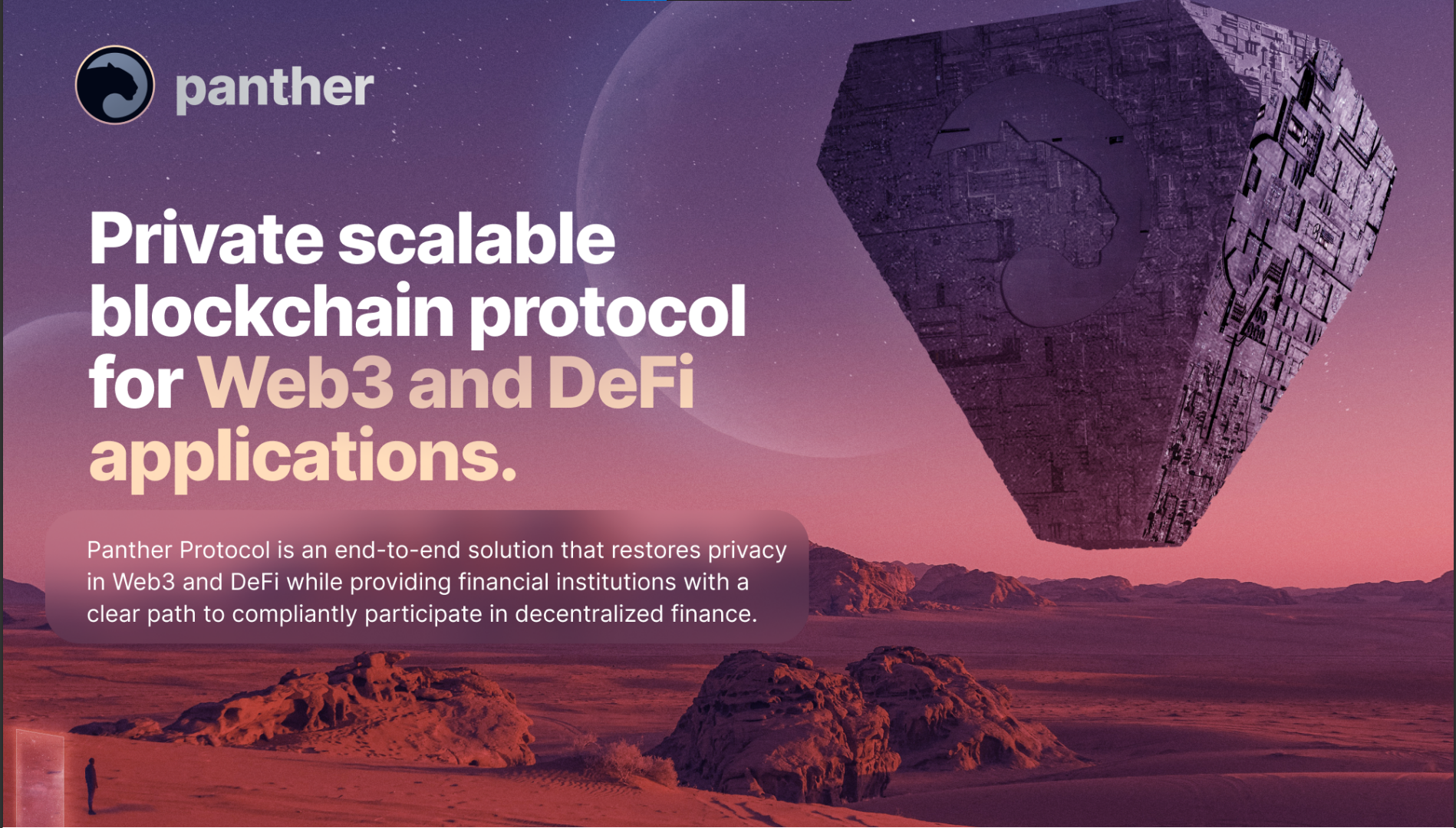 Panther is a decentralized protocol that enables interoperable privacy in DeFi using zero-knowledge proofs.
Users can mint fully-collateralized, composable tokens called zAssets, which can be used to execute private, trusted DeFi transactions across multiple blockchains.
Panther helps investors protect their personal financial data and trading strategies, and provides financial institutions with a clear path to compliantly participate in DeFi.
With Panther, you can:
Shield your assets into zAssets
Privately move assets across blockchains
Interact with DeFi applications while preserving privacy
Prove compliance without sharing underlying data
Read our Litepaper if you want to know more about us, or see our One-pager for a very brief overview of why we need Private DeFi with compliance and why Panther is uniquely positioned to make it a reality.