Advanced Staking is on its way! Here's how to prepare for it.
Another protocol milestone is right around the corner. We're introducing Advanced Staking, a key step toward our Core protocol release!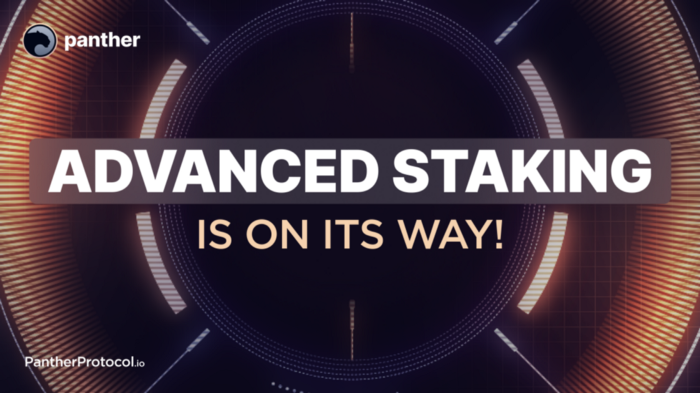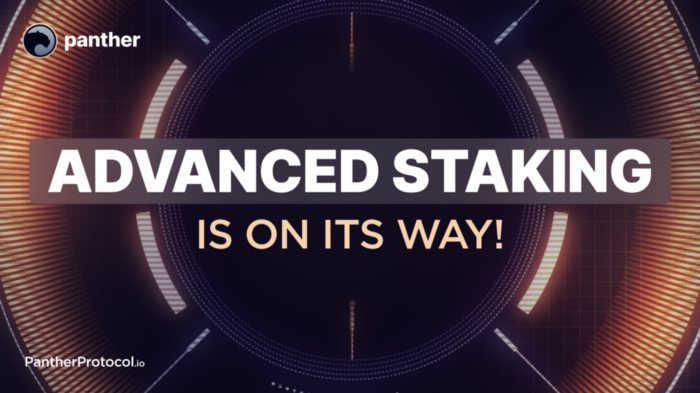 Table of Contents:
Dear Panthers: Once again, it's time to make a joint decision.
When we announced the implementation of staking, first on the Ethereum Mainnet and then on Polygon, we anticipated a transition towards Advanced Staking (previously referred to as Experimental Staking). With this next milestone for our protocol almost ready for deployment, we must go over the details surrounding our upcoming proposal to introduce Advanced Staking.
Introducing Advanced Staking
Advanced Staking is the next evolution of Panther's native staking solution, both on Polygon and the Ethereum Mainnet. Through it, users can govern the protocol, earn rewards, and become part of the first set of contributors to Multi-Asset Shielded Pools (MASPs).
On April 27th, new users will not be able to access Classic Staking, which will cease to distribute rewards on May 2nd. A DAO proposal to accept or reject Advanced Staking will be published soon afterward.
Advanced Staking is then projected to begin on May 12th. Users that wish to participate in it will have to unstake their $ZKP from Classic Staking and deploy them into the new staking solution. Users that don't unstake will continue to have tokens in the contract, but they will not receive rewards.
Why is Advanced Staking important?
Advanced Staking is an intermediate step towards Panther's v1 (or Panther Core), which includes a MASP solution.
Users of Advanced Staking will generate $zZKP rewards that will contribute to the privacy set of the protocol's first MASP upon Panther Core's launch. By generating $zZKP, they will become the first users of the protocol once it launches, creating a seamless transition into Panther's next phase.
Deploying Advanced Staking also allows the Panther team to test features used within MASPs that eventually enable key protocol functionalities in a setting similar to real-life conditions. Note that all tokens staked through this process will be sent into a smart contract, remaining fully secure. Meanwhile, all the rewards will be calculated in a MASP, which will go live along with Panther Core.
Users can unstake their tokens in Advanced Staking after thirty days of staking them.
In summary, rewards can be classified into two groups:
a. $zZKP in a MASP. This reward is calculated similarly to Classic Staking, but created as a transaction in the MASP. You will be able to redeem $zZKP for $ZKP using the Withdraw option in Panther Core at the end of the Advanced Staking period.
b. PRPs (Panther Reward Points). This additional reward, aimed toward incentivizing Advanced Staking, will also be created in the Shielded Pool as a calculation based on the number of $zZKP for a given user. Users will be able to convert PRPs to $zZKP using the Reward Converter when the core protocol launches at the end of the Advanced Staking period.
How will Advanced Staking look?
Through this transition, there will be some slight changes to the Staking Solution's UI:
The current Classic Staking page will be enhanced so users can select 'Advanced Staking' from a drop-down menu when making the selection.
On the Unstake tab, users will be able to see their amount staked in both Classic and Advanced Staking.
In addition to the Staking screen, users will see a zAsset Dashboard page. In it, you'll be able to see your zAssets in the Shielded Pool. All the rewards accrued through Advanced Staking will appear here.
Rewards and PRPs can only be withdrawn at the end of Advanced Staking. Once this ends, additional features like withdrawing and depositing assets into the MASP will be live.
How can I become a tester?
If you'd like to help the Panther team test out Advanced Staking, please stay tuned to our Telegram, Blog, or Twitter accounts. We'll soon be publishing instructions for all testers to come onboard.
We'll also be updating the community throughout this process to ensure you have sufficient time to unstake your tokens, should you want to re-stake straight away.
In Summary
Our upcoming DAO proposal will determine whether or not to introduce Advanced Staking, an intermediate step towards implementing Multi-Asset Shielded Pools. Advanced Staking will help our protocol get its first users, mint zAssets for the first time, and continue to reward users for supporting and governing Panther.
After May 2nd, Classic Staking will cease to generate rewards for stakers. If you want to unstake and then re-stake using Advanced Staking, you can do so after this date without missing out on any rewards.
Make sure to "clap" for this post if you found it informative!
About Panther
Panther is a decentralized protocol that enables interoperable privacy in DeFi using zero-knowledge proofs.
Users can mint fully-collateralized, composable tokens called zAssets, which can be used to execute private, trusted DeFi transactions across multiple blockchains.
Panther helps investors protect their personal financial data and trading strategies, and provides financial institutions with a clear path to compliantly participate in DeFi.
Stay connected: Telegram | Twitter | LinkedIn | Website

Share this article on: