Coming Soon: Panther Protocol's MVP launch on Polygon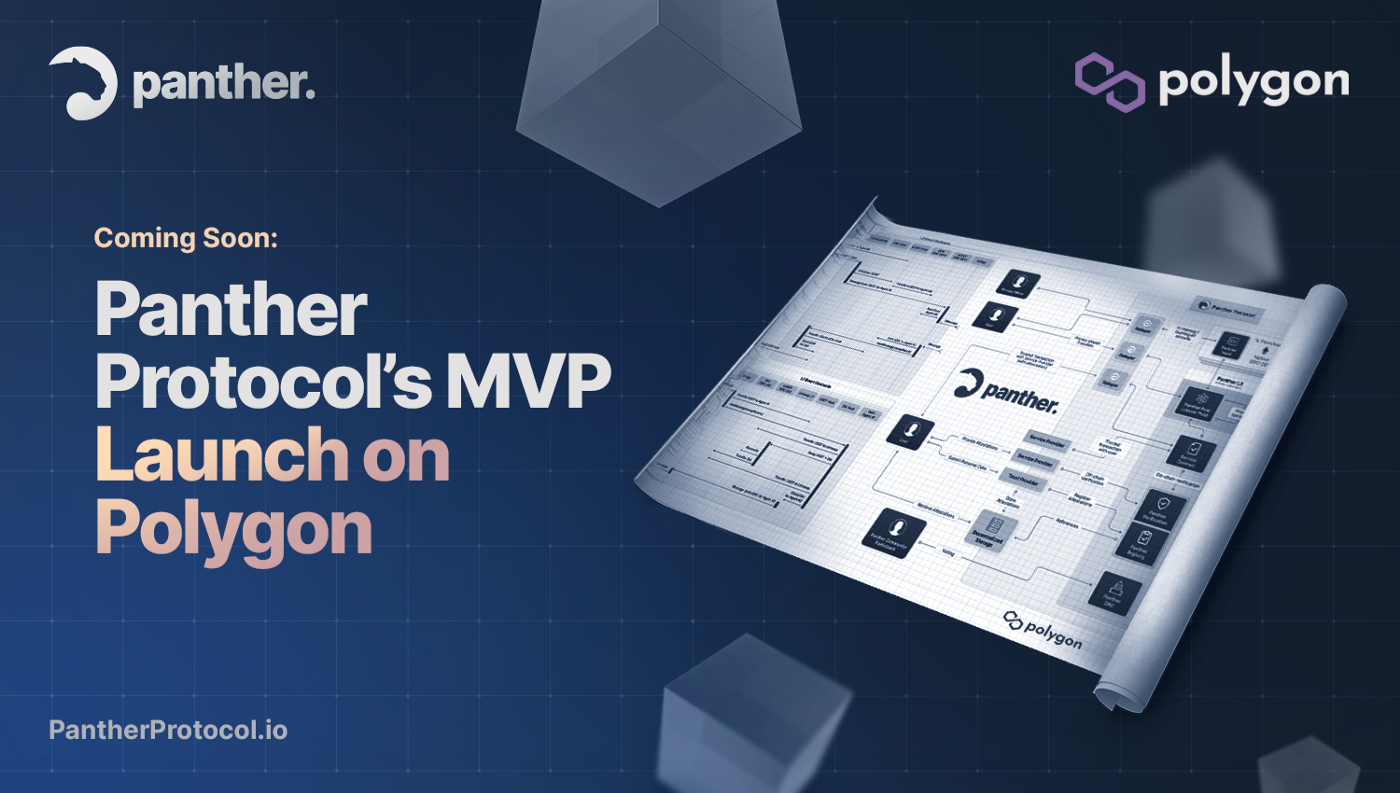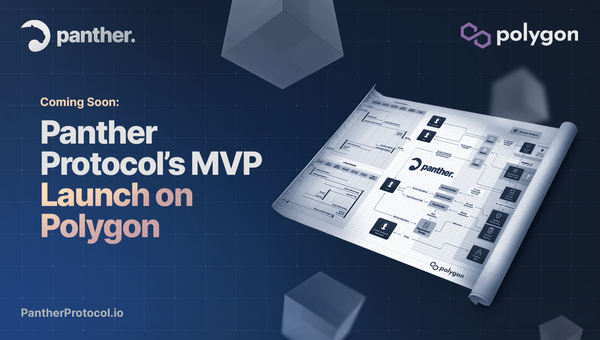 Table of Contents:
We are proud to announce the launch and scope of our Minimum Viable Product!
Let's take a look into why we decided to build it on Polygon, and how this fits into the further development of the Protocol and the creation of a Private DeFi ecosystem.
Software development is often conceptualized as the fruit of ambitious and backbreaking labor, with a product idea going from a Eureka-moment into a Big Bang of a launch. However, in today's tech environment, processes are radically different.
We understand progress as a continuous, dynamic journey, and so we focus on releasing products that can be tested and used by the market as soon as possible.
This philosophy is accompanied by a Minimum Viable Product (MVP) that derives benefits immediately while the development team concentrates on incorporating real-world feedback while reaching new milestones towards a grand vision. And, as you may imagine, these ideas and philosophy lend themselves surprisingly well to the composable nature of the Web3 and DeFi ecosystems.
Without any further ado… Panther's MVP!
In previous blog posts, we have described the full extent of Panther's technical components. We've also given you a hint as to what you can expect to see implemented in our MVP. Today, however, we want to provide you with a full scope of what you might expect in this first stage.
The MVP will allow the first Panther users to get acquainted with zAssets, which provide privacy by default, whilst retaining DeFi interoperability.
Minting zAssets can effectively be seen as a shielding mechanism for tokens and burning as unshielding them.
Our launch will be implemented via a few shielding pools on Polygon, keeping the balance of zAssets permanently backed 1:1 by their native collateral counterparts in Panther Vaults.
At the MVP stage, you can expect to see and use:
Shielding and deshielding of assets to create zAssets.
Private transfer of assets.
Voluntary, full disclosures of selected transactions and their linkage.
Panther's web wallet.
Panther Vaults.
A flavor of Panther's DAO.
Rewards mechanisms for users and providers of assets to Shielded Pools.
Why are we launching the MVP on Polygon?
We will launch our MVP on Polygon (formerly known as Matic) while launching the $ZKP token on the Ethereum network. We'll, therefore, take advantage of Polygon's interoperable capabilities to bridge $ZKP over.
We chose Polygon because it has demonstrated incredible technical capabilities and has extremely low fees compared to Ethereum.
This helps make the initial launch faster, enables our users and community to start using Panther, and is cheaper to use. We aim to make the protocol safer, allowing the proper shielding (mixing) of assets in Pools by giving users better incentives to add tokens to Panther Pools.
Let's go through the different components to be launched at this stage:
The Panther wallet
The Panther Wallet released at the MVP stage will be a web application allowing users to:
Connect to Panther and access to services provided by Panther
Transfer assets into Panther Vaults.
Send digital assets to other users, preventing anyone from tracking the chain of senders and recipients, without worrying about the zAssets' minting process.
This diagram illustrates the functionalities available at the MVP stage.
Panther Vaults
As implemented in the MVP, Panther Vaults will be able to receive assets from the Panther wallet.
Panther Pools
Pools allow users to achieve privacy through encryption (in particular zero-knowledge proofs) and sophisticated shielding techniques. By depositing tokens into a Pool, a user can dilute any number of their assets into a smart contract containing multiple assets of the same kind. A user can deposit any amount of tokens and withdraw them at any time into a Pool.
Users can participate in the Panther protocol and earn rewards by adding tokens to Pools, helping others in the process by increasing the Pool's size and its mixture of assets.
By having a larger set of assets in a pool (and since at withdrawal assets are selected randomly from it) the resulting privacy is improved. Conversely, small pools are problematic for the same reason, hence the need to reward users for adding tokens.
Note that transactions from and to the Pool are privately visible, but the private transactions happening within it aren't. Therefore, the larger the pool, the harder it is to connect the dots on deposits and withdrawals.
Within the MVP, users will be able to store and transfer zAssets to others within private Panther Pools. Further interoperability with other chains will follow later in the roadmap.
Shielding assets with full disclosures
zAssets enable the voluntary disclosure of private transactions to third parties to facilitate compliance requirements outside the protocol.
The full disclosure of transactions is crucial within the Panther Protocol. It will be implemented at MVP, which will offer users the chance to provide full disclosures for selected transactions and their linkage.
Next development phases
The first peer chain at this stage will be Ethereum (L1) to help enable privacy on the network. This will help us achieve private interoperability with Polygon.
Later along in the roadmap, the development team will be focusing on the roles of Service Providers and Trust Providers, with their capabilities of providing attestations about users themselves, rather than simply users' transactions.
We believe that, as a standalone product, the MVP will provide immediate value to all DeFi users wishing to take advantage of interoperable, fully collateralized privacy.
We also hope that Panther's launch will enhance digital assets and provide a solid foundation for the future development of the Protocol.
About Panther
Panther is a decentralized protocol that enables interoperable privacy in DeFi using zero-knowledge proofs.
Users can mint fully-collateralized, composable tokens called zAssets, which can be used to execute private, trusted DeFi transactions across multiple blockchains.
Panther helps investors protect their personal financial data and trading strategies, and provides financial institutions with a clear path to compliantly participate in DeFi.
Stay connected: Telegram | Twitter | LinkedIn | Website
Share this article on: