Community Update #7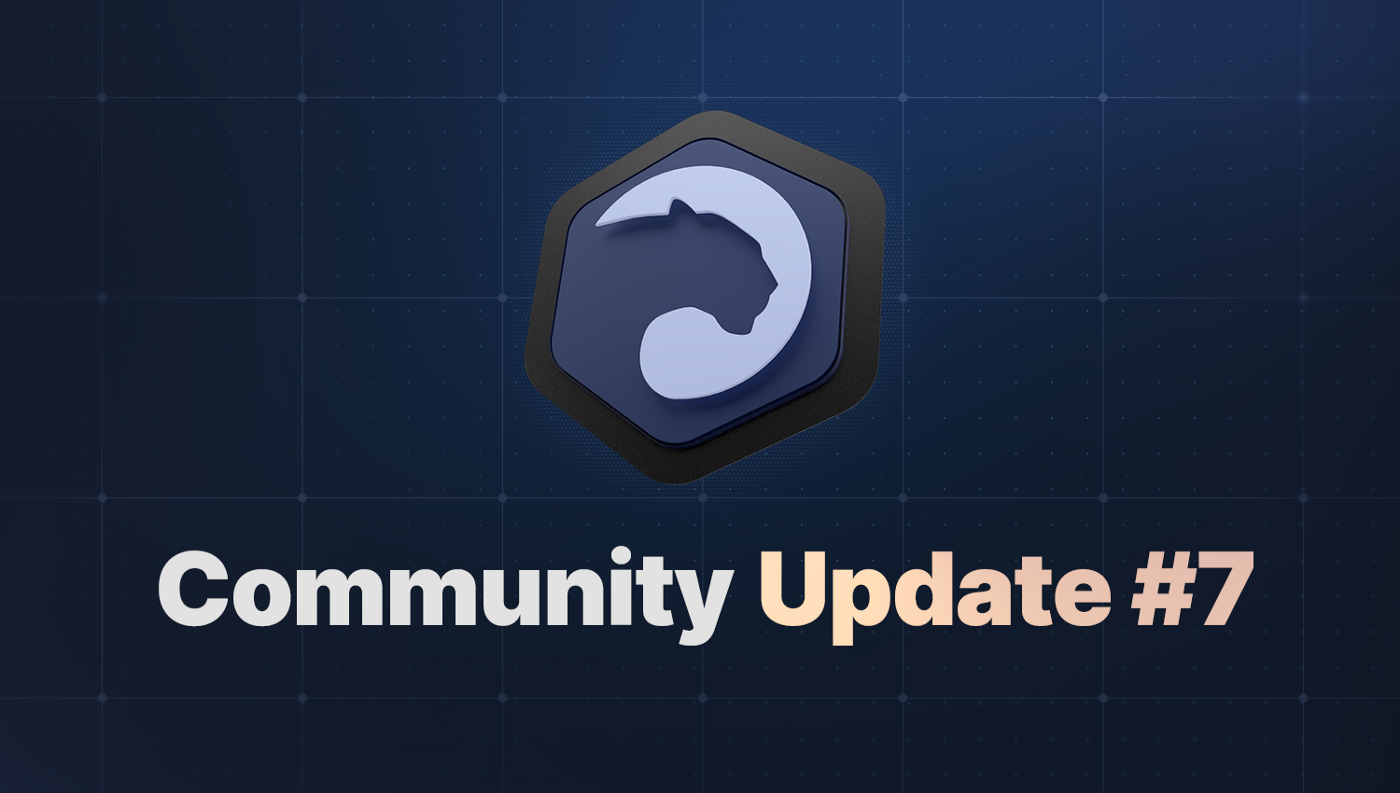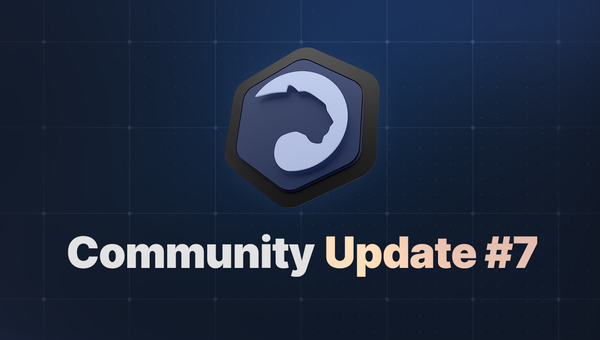 Table of Contents:
Dear Panthers,
Welcome to our newest Community Update!
What an incredible journey so far!
Since our last community update we had major developments such as the successful registration of over 55,000 people for our Public sale coming up on the 23rd of November, the release of our Explainer video (a must watch!), the release of our One Pager, the final Tokenomics of Panther, two new partnerships with SupraOracles and Shyft Network, 2 new expert articles about Panther's Multi-Asset Shielded Pools and Institutional DeFi and finally an amazing podcast episode with our CTO Anish Mohammed!
We always say that a major challenge like restoring Privacy in DeFi and Web3 requires a strong community and a competent ecosystem of partners, so we are thrilled to report that the community continues to grow at astonishing speeds!
Our Twitter account reached 35,000 followers and we are closing in on 30,000 on Telegram, achieving 33% growth in the last week alone! Thank you everyone for your support!
If you don't follow our socials yet, please head over to @ZKPanther and https://t.me/pantherprotocol, and stay tuned for the public sale updates and everything Panther — we always release information to our community first.
Now without further ado let's get into the updates!
Over 55k Public Sale Registrations!
We are thrilled to inform you that we have received over 55,000 registrations for our Public Sale and now these folks are going through the KYC process.
We have done very little public comms around this to ensure the highest level of engagement from our community, and not attract people that are just looking for a quick flip. In addition to that, we have decided to cancel IDOs in 3rd party platforms and will only be running our public sale through Tokensoft accessible via https://publicsale.pantherprotocol.io.
Do not fall for scams — stay vigilant. The KYC process is open in the URL above until November 18th, 2pm GMT. If you have registered, please start the KYC process as soon as possible. We will accept USDT, USDC, DAI and ETH, so it may be a good idea to have the funds ready as well. Prepare ahead of time.
We believe that a vibrant, decentralized community is paramount for a project like Panther. We're in this together!
Panther Protocol Tokenomics
Finally the wait is over and Panther's tokenomics article is out! Go ahead and check out:
Key Figures at a glance.
$ZKP token allocation and release schedule.
Fundraising history.
$ZKP Token utility
Panther Explainer Video released!
Curious to learn about Panther Protocol but in a hurry? Check out our explainer video!
Panther's Multi-Asset Shielded Pools: Enabling heterogeneous mixing of assets
Panther enables the mixing of multiple assets within a pool, a concept that is called 'Multi-Asset Shielded Pools'!
In this article, we go deep into what MASPs actually are, the challenges one faces when developing such a technology and why they are so critical in Panther's unique positioning to succeed.
Institutional DeFi: The Next BIG Thing
Nowadays institutional investors make up a sizable part of the volume of cryptocurrency trades, with figures pointing to the possibility that the majority of transactions are institution-related.
This paints a picture of awareness and interest in these protocols from institutional firms, although you'd rarely hear anyone refer to DeFi as mainstream.
Why is it, then, that these solutions are still regarded as exotic? Discover the reasons and our proposed solution in this article!
2 New Exciting Partnerships
Our BD machine seems to be unstoppable these days bringing in the Panther ecosystem more and more exciting partners! This week Shyft Network and Supra Oracles joined us in the journey to bring privacy in DeFi!
Shyft Network
Through the partnership, Panther will enable on-chain privacy of Shyft Network's native assets, allowing them to flow across public blockchains privately integrated by Panther, such as Ethereum, NEAR, Elrond, and Polygon.
Shyft Network will provide value to Panther Protocol through enterprise and government compliance and data attestation services, a result of deploying Panther to Shyft Network's Layer 1.
This update is a direct solution for ensuring that institutional dark pools remain compliant while also private — a significant win for addressing issues of front running and algorithm obfuscation amidst mass adoption in DeFi.
Check out the full announcement for more information.
SupraOracles
SupraOracles is set to create data service feeds that are specific to the needs of Panther. Through this, the oracle layer becomes Panther's Trust Provider for the data type required in support of our Prover-Verifier mechanism, a key component in the zero-knowledge attestations at the heart of Panther Protocol.
SupraOracles offers a game-changing Multi-Helix Ledger (MHL) enabling an extremely efficient mechanism to move and access value between chains with validated authenticity and security, without having to compromise speed.
Further in our development, Panther will also utilize Supra's cross-chain Oracle capabilities in Panther's InterChain DEX for alignment and data consistency across chains. As you know, this is key to enabling truly interoperable Decentralized Finance. We hope to rely on Supra's oracles for secure, fair access to key data from price feeds to complex financial information.
For more details check out the announcement.
D-CORE — Blockchain People Podcast
Check out this refreshing podcast episode with our Co-founder and CTO Anish Mohammed and the Co-founder and Steward of our partner Firo, Reuben Yap!
Hear them talk about privacy, the cypherpunk ideology and the partnership between the 2 projects!
That was it for this community update folks!
Once again, stay tuned for updates about the Public Sale — we will always email you from a pantherprotocol.io email address.
Constantinos Antoniou

Head of Community
PS. Be aware of scams! Always double check the authenticity of emails and any communications. Any email that is NOT from an @pantherprotocol.io address is a scam. Any DMs you receive from "Panther admins" or "Panther Bots" on both Telegram and Discord is a scam. Any Panther website that is not hosted on pantherprotocol.io is a scam. Please stay alert.
About Panther
Panther is a decentralized protocol that enables interoperable privacy in DeFi using zero-knowledge proofs.
Users can mint fully-collateralized, composable tokens called zAssets, which can be used to execute private, trusted DeFi transactions across multiple blockchains.
Panther helps investors protect their personal financial data and trading strategies, and provides financial institutions with a clear path to compliantly participate in DeFi.
Stay connected: Telegram | Twitter | LinkedIn | Website
Share this article on: