Monthly Update - June 2023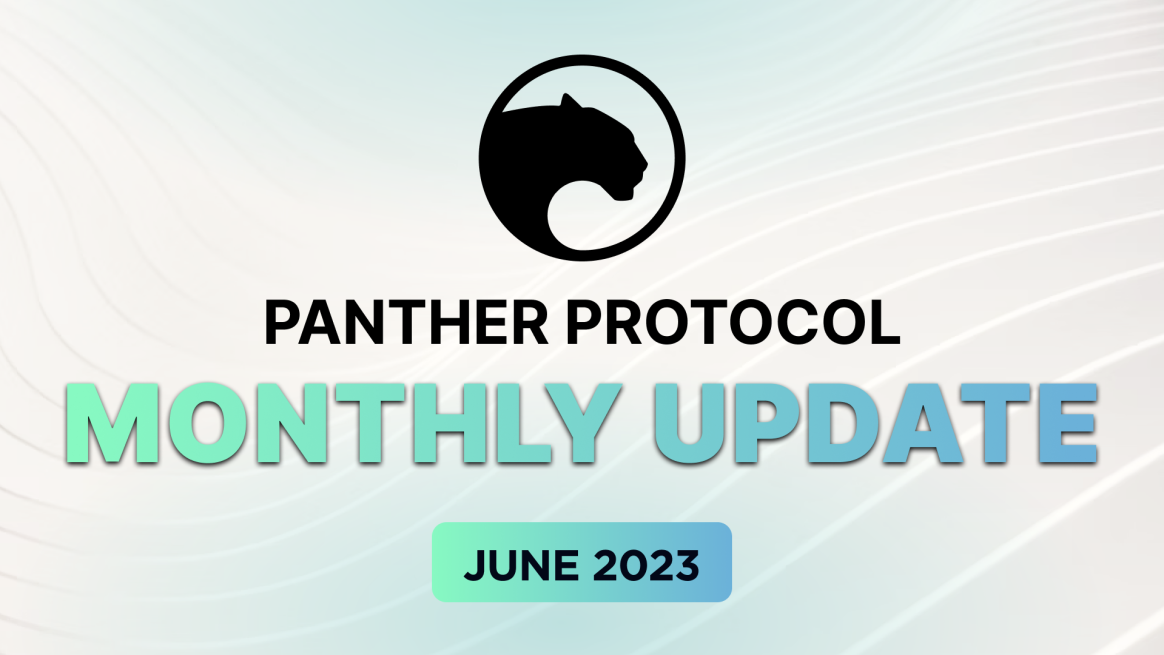 Table of Contents:
Dear Panthers,
During the last month, we finished our documentation, v1 Testnet launch plans, reached a new milestone in our decentralization, and published our new site.
Here's a rundown of everything that happened in the month of June.
Tech Updates
v1 Testnet
Our v1 Testnet launch plan has been delivered internally, and we are preparing explanations, content, and user guides for its go-live.
As v1 progresses, core components, such as smart contracts, circuits, and in-browser zk-proof generation systems have been delivered, and the team is now tending to UI/UX configuring. The first version of the subgraph was also successfully deployed this month, along with new integrations at a protocol level, such as zAccounts, which will be covered in depth as we expand our documentation, as well as a frontend service layer. The dApp was also updated to support new binary trees.
Upgrading Panther's documentation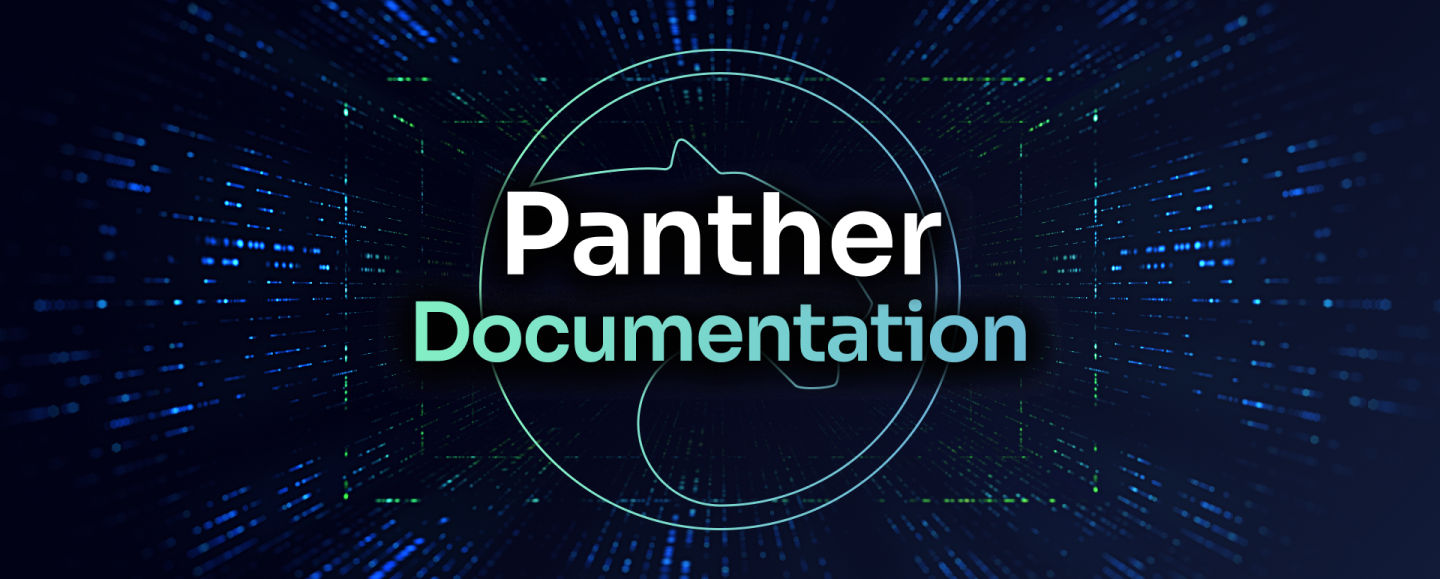 This month, we also finished the first version of Panther's new documentation, which will be continuously improved and expanded as the protocol develops.
With our v1 about to go live, this documentation aims to give users a detailed overview of every aspect of Panther Protocol. It also features a section detailing cryptographic elements used by Panther, and provides further insight into some of v1's components, such as the following diagram detailing zTrade's user flow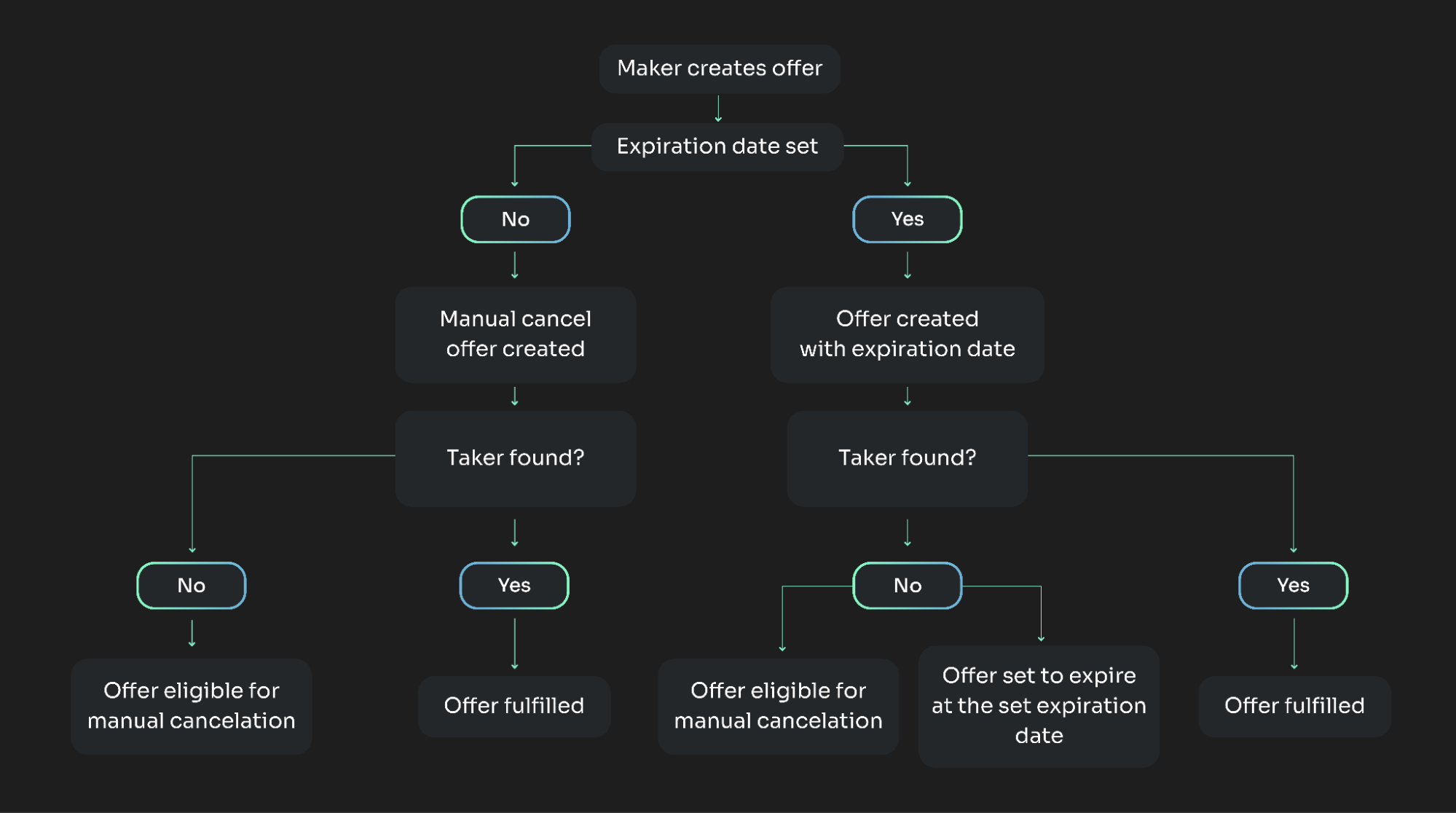 For a deeper look into the new additions, visit our new documentation at docs.pantherprotocol.io.
Governance
We reached a new milestone towards decentralization through PIP-15, which successfully passed with an overwhelming approval. Initially, PIP-15 was introduced as a routine procedure to renew Panther's Admin and Authors for Snapshot set by PIP-8. However, for the first time, the Admin and Author roster was updated to have community members take full ownership, with no core Panther contributors featured in these roles.
This comes on the heels of our formalized governance framework and the introduction of our new DAO Council members, and propels us further along the path to decentralization.
Following the approval of PIP-14, we also provided an overview of the procedure for submitting a Panther Improvement Proposal (PIP). The thread sheds light on the journey from conception to final implementation.
Multi-compliance vendors
The Panther community, along with some team members, is now publicly brainstorming the next steps for regulatory compliance, introducing the topic of multi-compliance vendors. Interestingly, PureFi, one of the discussed vendors, has now also engaged the discussion to evaluate strengths and weaknesses of different projects.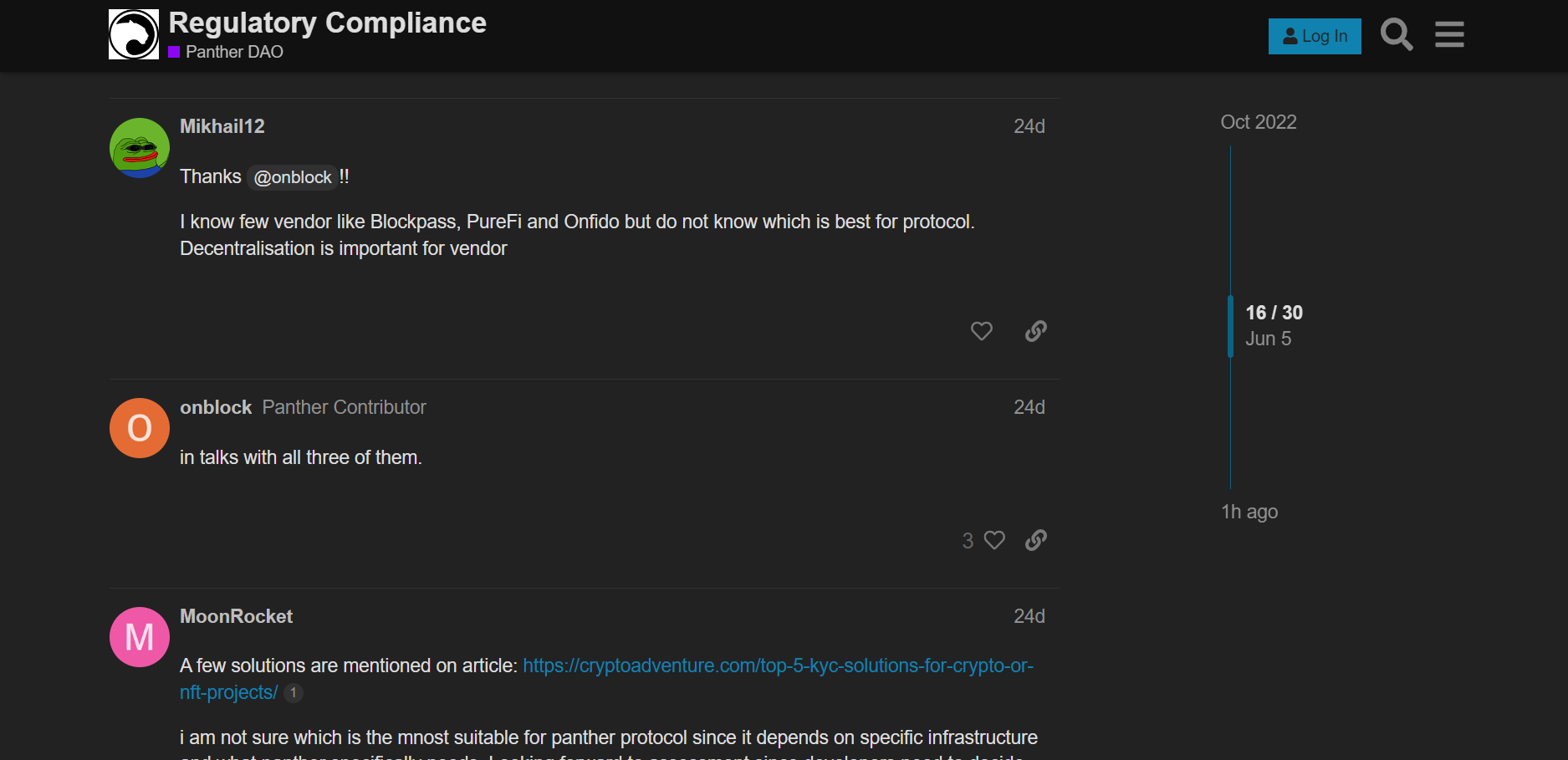 Panther's mission is to facilitate compliance DeFi access that preserves users' privacy, and this discussion represents the protocol's first steps into decentralized compliance, a fastly-developing field.
Testnet incentives
The Panther community is also now actively discussing v1 Testnet incentives. Join the discussion on our Discourse forum: https://forum.pantherprotocol.io/t/v1-testnet-incentives/298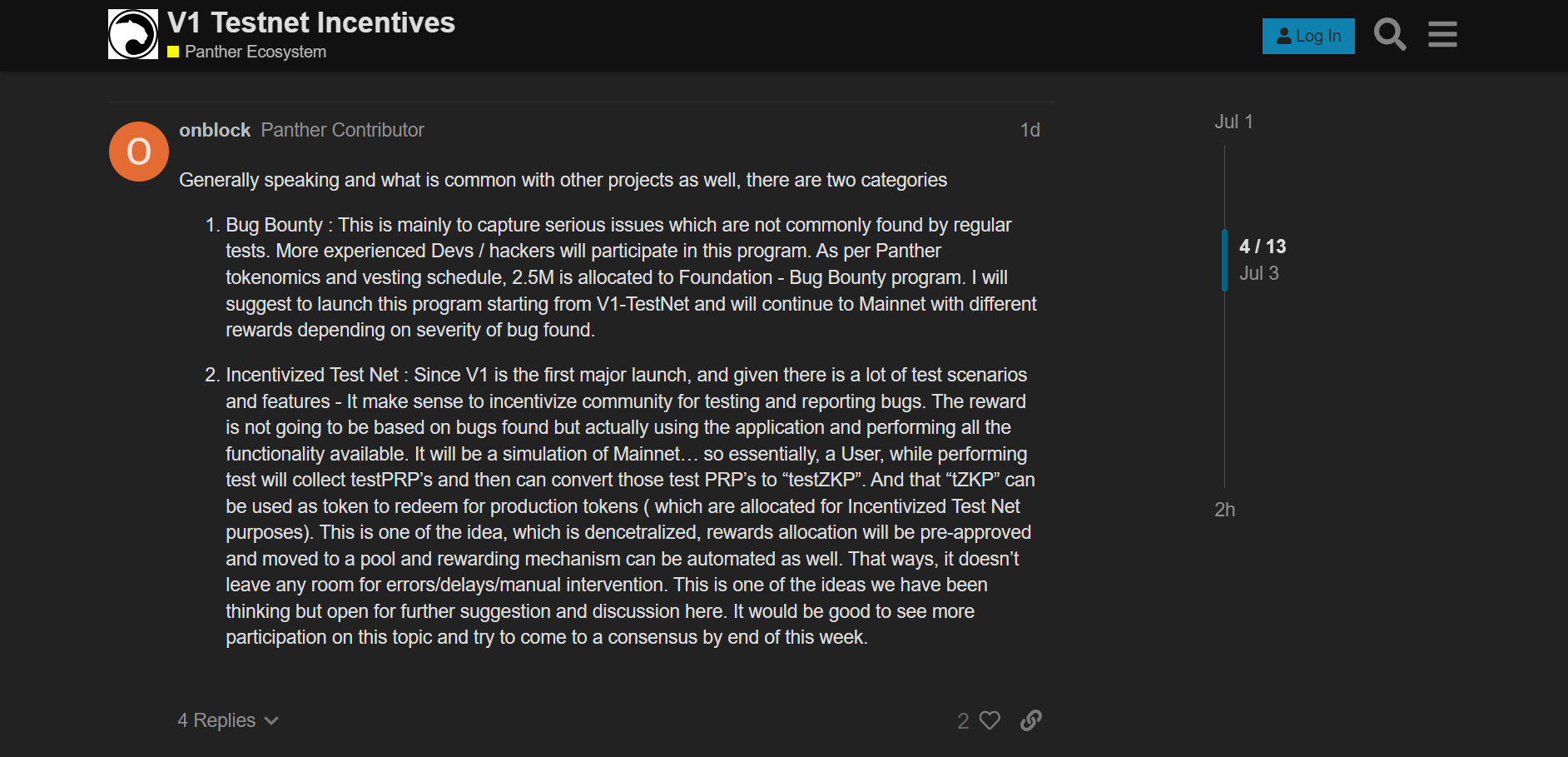 Ecosystem
This month, we presented our new website in a milestone mission to simplify Panther by clearly defining its components.
We're demystifying Panther and its design for institutional and retail users alike! Check it out for use cases, explanations on Panther's components, and more.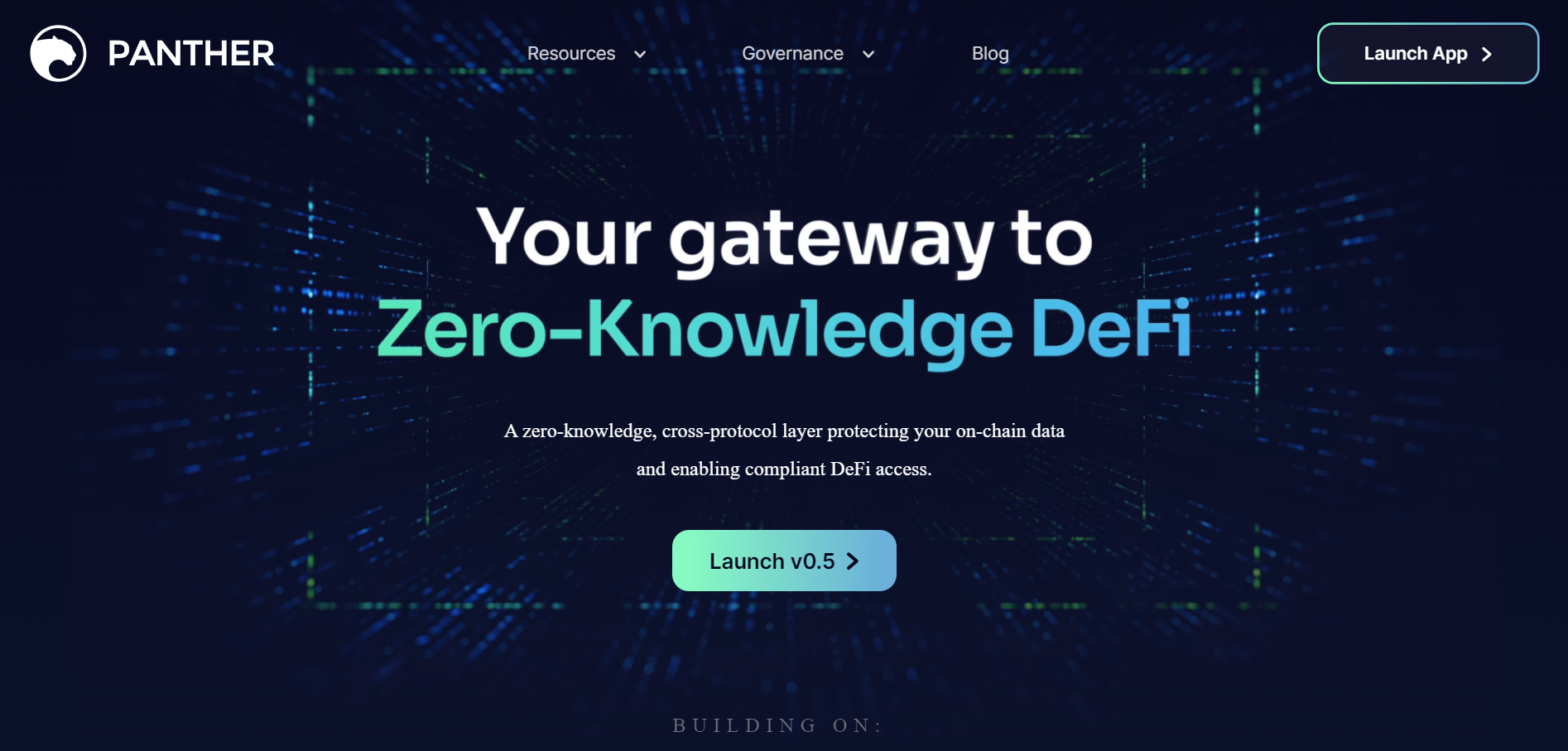 In other news, we've reached over 4,000 followers on LinkedIn. We are excited to share this journey with each of you as we look forward to our v1.0 launch later this year.
Follow our LinkedIn here: https://www.linkedin.com/company/zkpanther/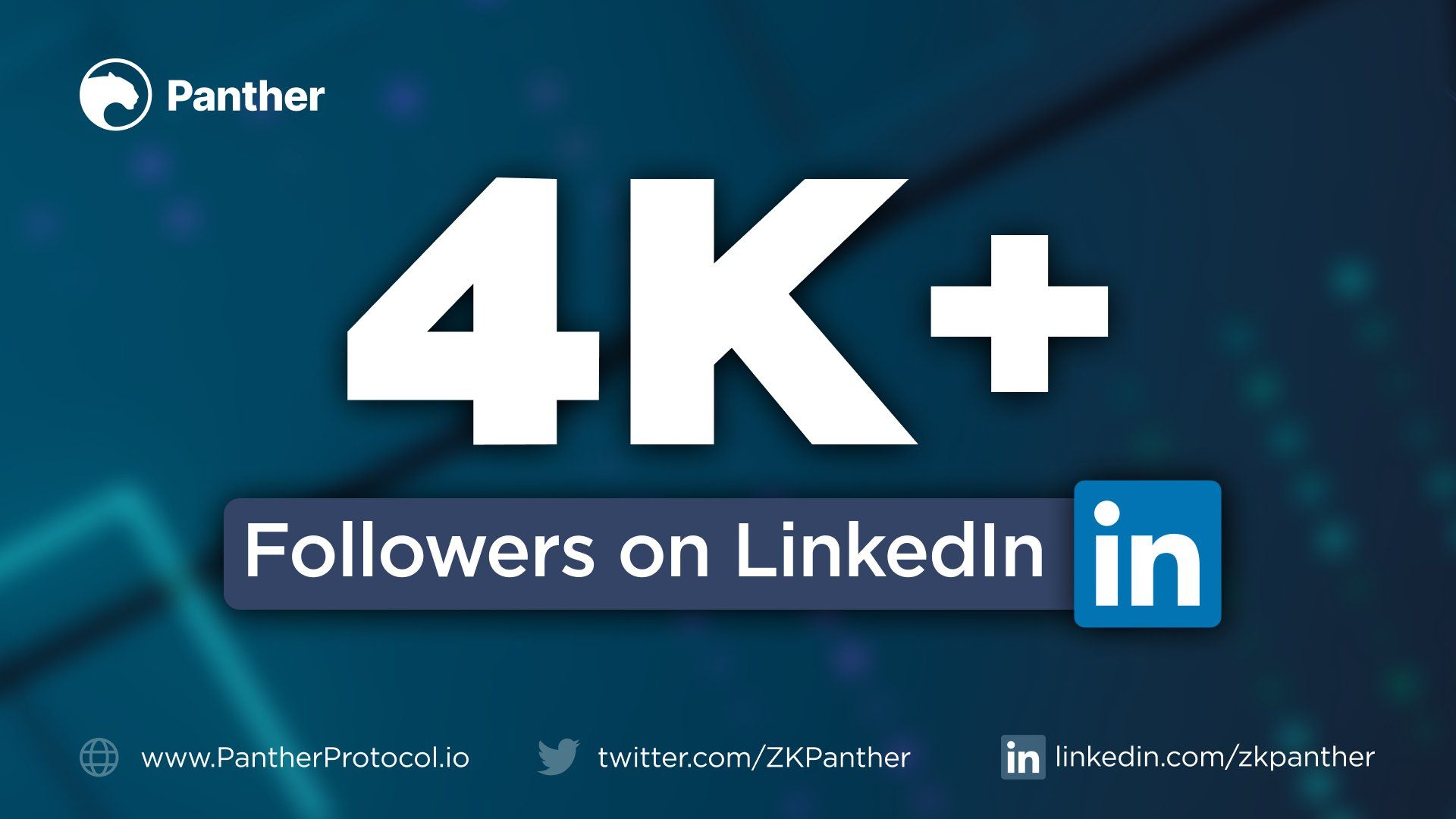 Events
Co-founder Anish Mohammed will be extending Panther's reach as he is set to be a judge at ETH Barcelona hackathon this July (7-9), and a speaker at ETH Milan this October (5-6)!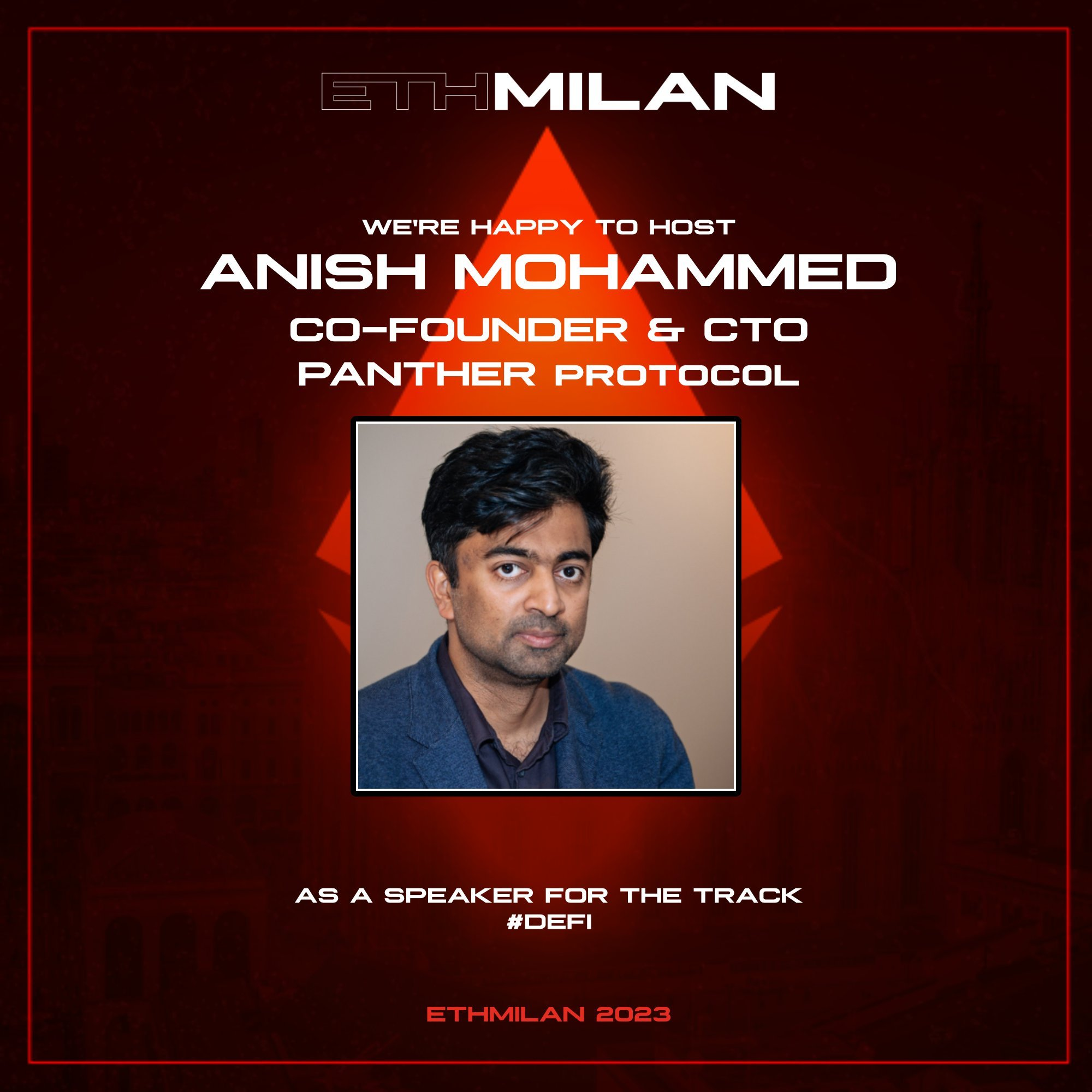 Co-Founder Oliver Gale also participated in a few discussions on Web3 privacy's future, along with GDA Capital, Secure Digital Markets (SDM), Web3Privacy Now, and Gary Fowler.
Furthermore, Anish Mohammed also appeared on the Pontem Network's Zero-Knowledge panel discussion together with Scroll and LayerZero Labs. Listen to the episode here:
Anish also participated in the Emerge panel to discuss data sovereignty and user identity perspectives.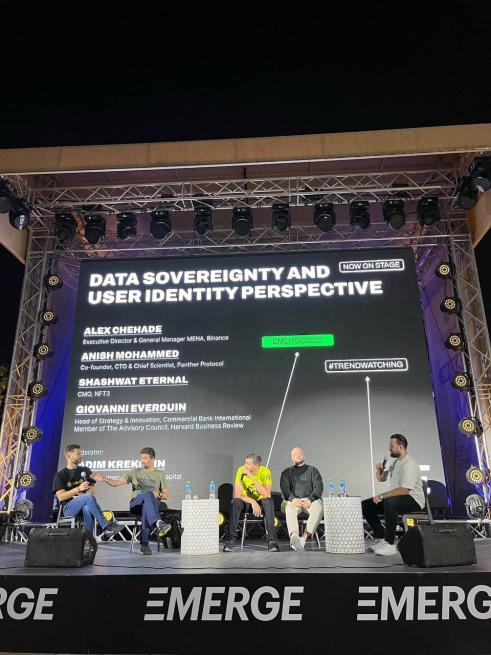 About Panther
Panther is a cross-protocol layer that uses zero-knowledge technology to build DeFi solutions that meet regulatory requirements and satisfy users' on-chain data privacy needs. The goal of Panther is to allow seamless access to DeFi and create a cross-chain-supported architecture that serves different use cases. Panther's zero-knowledge primitives are also generalizable to KYC, selective disclosures between trusted parties, private ID, voting, and data verification services.
Website · One-pager · Lite Paper · Twitter · Telegram · Discord

Share this article on: