Monthly Update - March 2023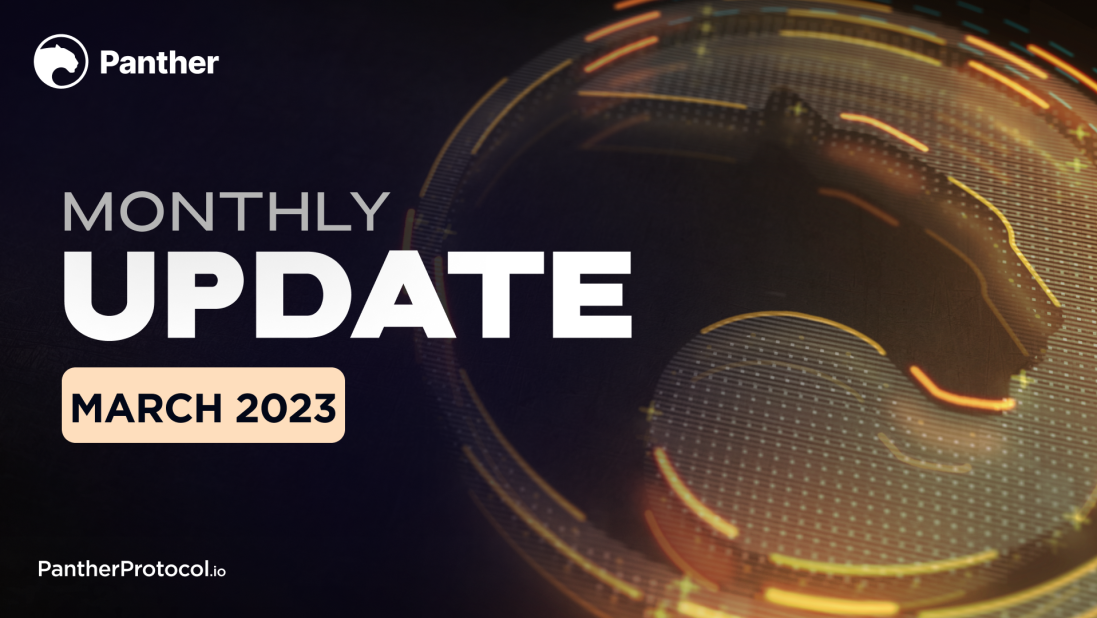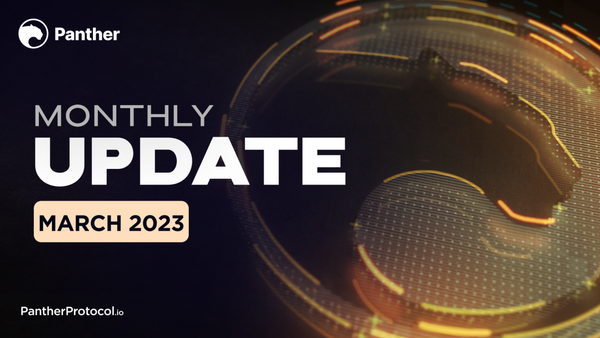 Table of Contents:
Dear Panthers,
In this end-of-quarter update, we are delighted to showcase the milestones and accomplishments that have shaped our progress over the past month. Along with our regular monthly progress update, we are also happy to review our performance over Q1 2023 against our freshly-published roadmap.
As we continue to grow and innovate, we remain grateful for the unwavering support of our thriving community. Let's take a good look at March 2023!

Roadmap and Quarterly achievements
Say hi to our new Roadmap!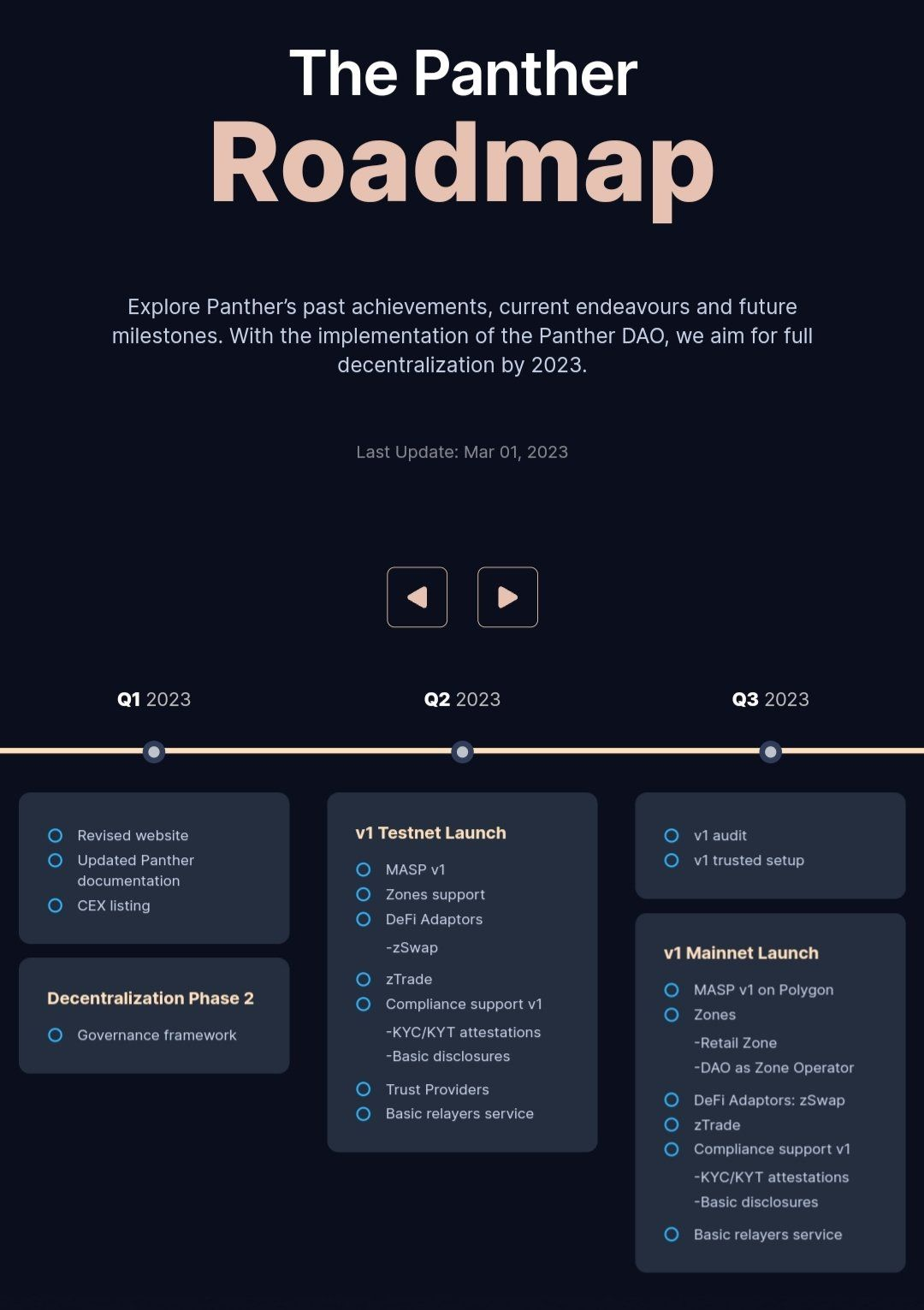 This month, we released our roadmap for 2023-2024! It outlines all the upcoming milestones for Panther's v1 deployment. Dive into our recent Twitter thread to see the different components and use cases that we plan to roll out in the journey toward v1.

As Q1 2023 is coming to an end, let's see how we fared in meeting our quarterly goals for it.

Q1 2023
As we enter Q2, we are thrilled to announce the successful implementation of some key initiatives that mark a significant milestone in our journey toward decentralization and privacy solutions for institutions and retail users alike.

New website

Firstly, our new website is being coded into existence as you read this. And…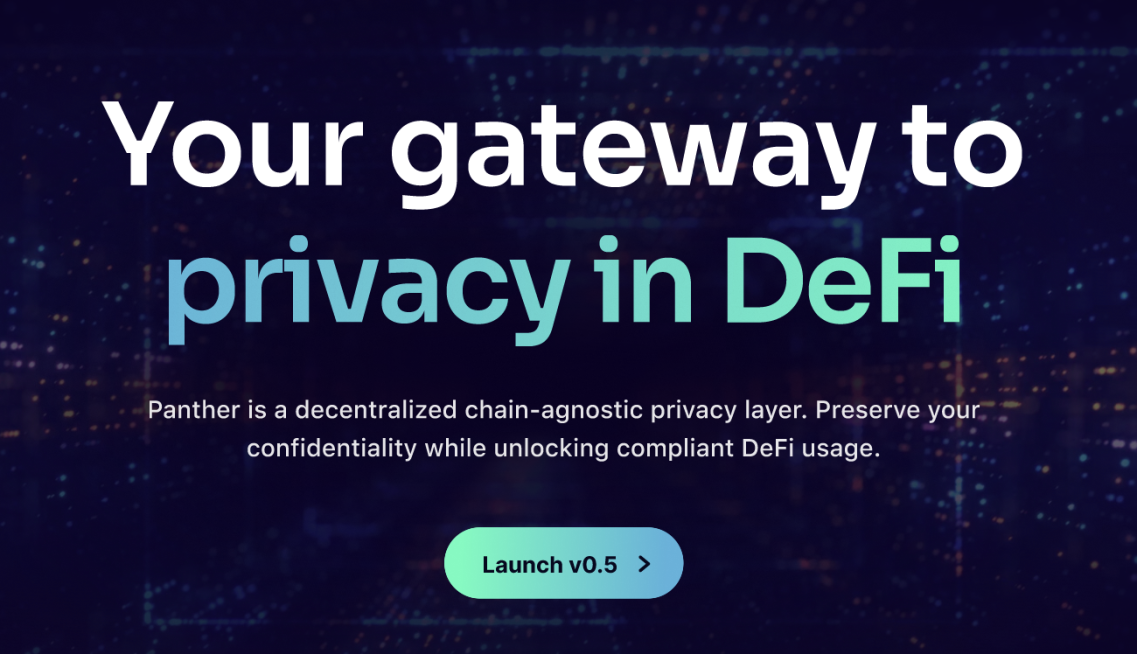 The new site introduces a style, brand, and messaging change. As Product and compliance design are cemented and brought into life, we're increasingly confident in the utility Panther can and will have for institutions. This look is meant to reflect it. Accordingly, the contents of the website will reflect a more comprehensive look at our Product's capabilities and use cases.

As per "a chain-agnostic privacy layer," we believe this term nicely overcomes one of our most complex branding and marketing challenges to date: explaining Panther in a short sentence. "Chain-agnostic" refers to how you will be able to access Panther's privacy from many different chains, with no preference towards any L1 or L2, while also being able to move between chains. Meanwhile, "privacy layer" refers to how Panther's ecosystem benefits from a shared privacy set, allowing users of different chains to privately access DeFi while having the right to opt between privacy and transparency, getting in and out of the privacy layer.

We can't wait for you to see the rest of the changes we're introducing!

Improved documentation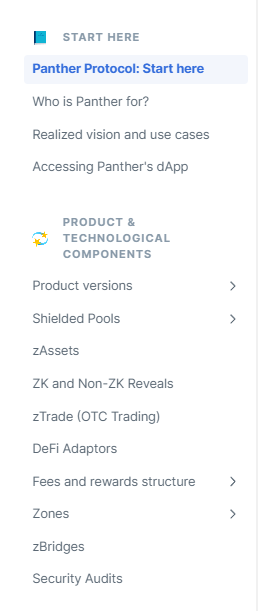 In addition to the website revamp, we have also finished updates to Panther's documentation, marking the beginning of a new era where documentation will be a live process with constant updates and growth.

Our updated documentation is more intuitive and user-friendly, with sections dedicated to stakeholders, retail users, and financial institutions. Furthermore, the new documentation covers essential topics such as Panther's approach to zero-knowledge proofs (ZKPs) and zk-SNARKS. We've also updated critical sections on MASPs, fee structures, DeFi adaptors, and cryptographic primitives.

While some sections are still a work in progress, this approach marks a significant departure from our previous static documentation approach and underscores our commitment to continuous improvement. The documentation itself is experiencing its final review and will be live for you to see it soon!

$ZKP is being listed in MEXC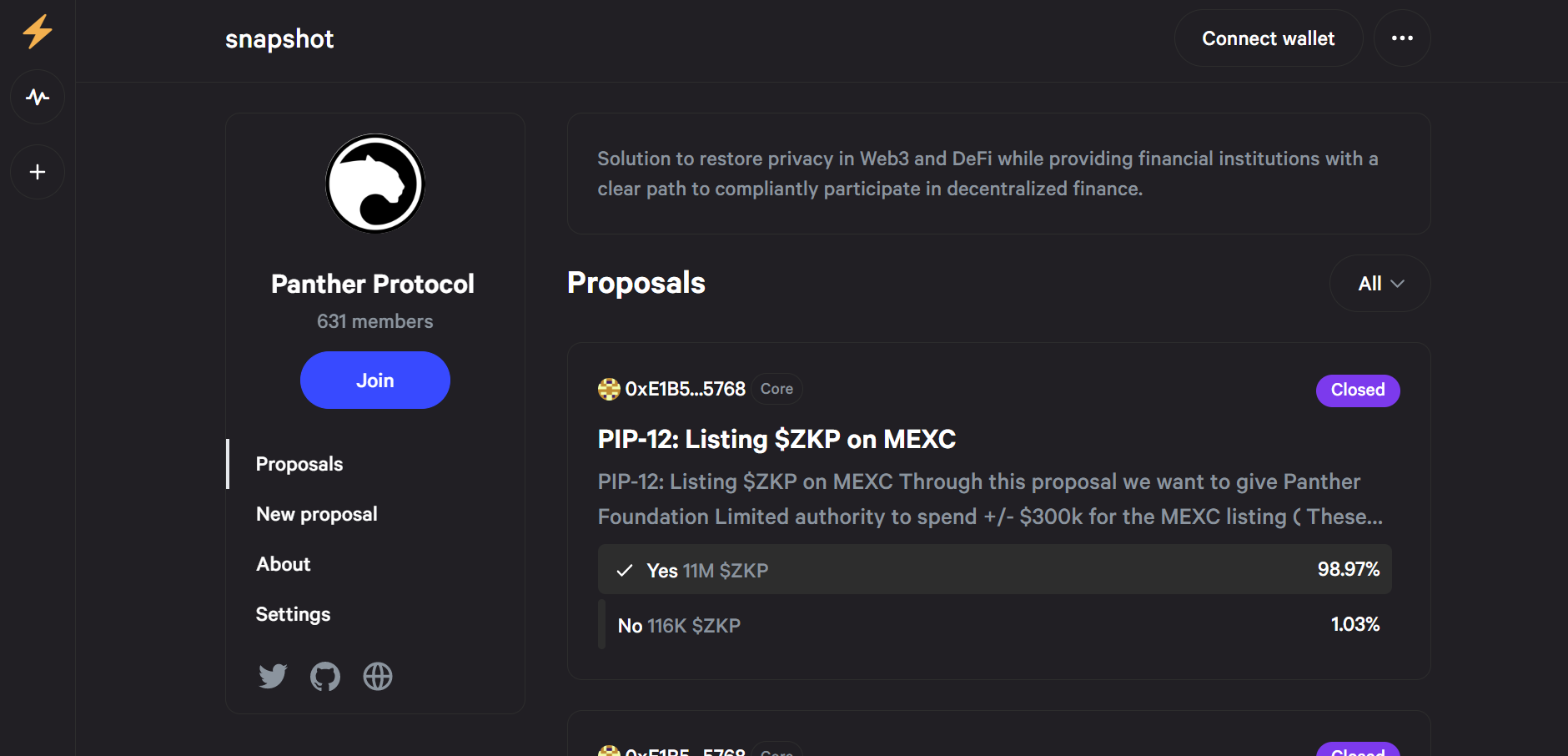 In February, PIP-12 was passed with an approval rating of 98.97%. This proposal involved listing $ZKP on MEXC Global, a well-known and trusted centralized exchange. In light of this, we initiated the listing process.

The MEXC listing is particularly significant as it will allow Panther users to deposit and withdraw ZKP on Polygon, which complements Panther's v1 release.

Moreover, the Panther DAO sees the decision to list on MEXC as a strategic move to enhance the Panther ecosystem's liquidity.

On their side, MEXC Global has commenced voting for the listing of $ZKP as part of its pre-launch listing campaign. This process allows users to stake tokens and cast their votes in support of their preferred project, with the chance to get some tokens airdropped to them. MEXC's goal is to identify and promote high-quality projects to its community, and this listing campaign serves as a crucial filter for achieving that objective. The voting period for $ZKP's listing runs from 2023-04-04 at 12:00 to 2023-04-04 at 21:50 (UTC).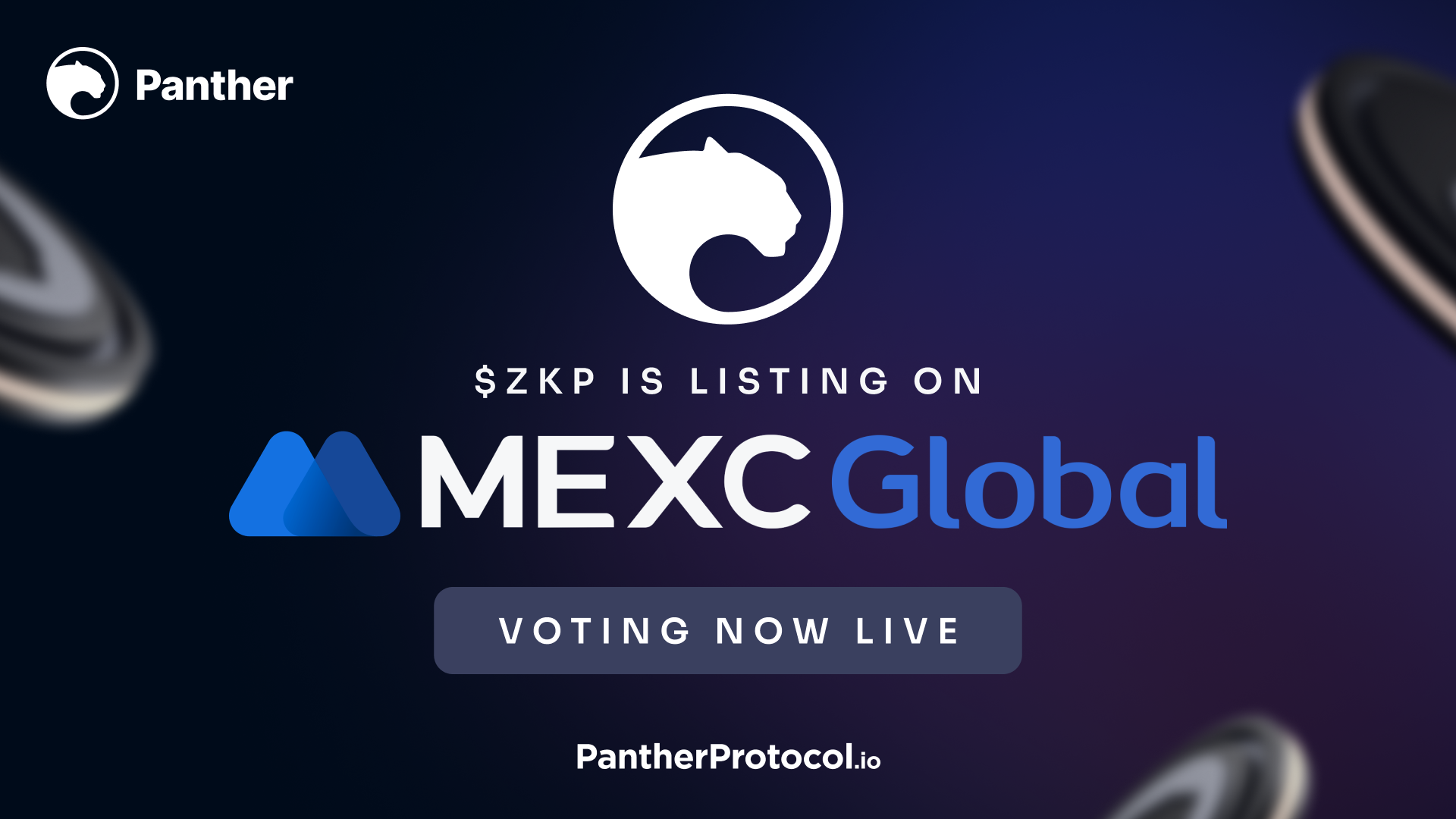 Governance framework development

Finally, as part of Phase 2 of our decentralization phase, we have made solid steps towards formalizing a much-awaited governance framework.

The Panther community has settled on appointing a Council as the last step toward formalizing this framework. The Council will have the core responsibility of vetting which DAO proposals are suitable to move into voting by the Panther community i.e., whether they can be objectively beneficial for the project in the long term.

This discussion is still ongoing on Panther's Discourse forum, with the community discussing the onboarding process and metrics. Feel free to join it and participate!

Technology updates

A busy month as we prepare for v1's Testnet

As our Roadmap shows, Q2 2023 will see the release of Panther's v1 Testnet, and, as such, many things are developing behind the scenes.

Among these milestones are critical components of smart contracts for fees and rewards on v1, which have already been developed and are pending connection to a Multi-Asset Shielded Pool (MASP).  Panther is currently clarifying the parameters for rewarding to crystallize the model before v1's MASP is finished. Contracts are almost finalized, and progress is ongoing in the area of data modeling.

On the KYC/KYT integration front, Panther is currently interacting with other specialists in the DeFi ecosystem to build a comprehensive solution to support compliance attestations and disclosures. We're getting ready for a significant informational release regarding this component that will be core to Panther disrupting the PriFi scene.

Simultaneously, planning for the v1 dApp continues, with major progress on the UI front. This means that the development of the fully-planned dApp is expected to begin soon.

Panther's DeFi Adaptors design has also been solidified and is ready to become a functional interface. Additional UTXO variable functionalities were added to production too, which we will discuss in greater detail in an upcoming article.

By the way, did you see this alpha drop related to Panther's cryptography research?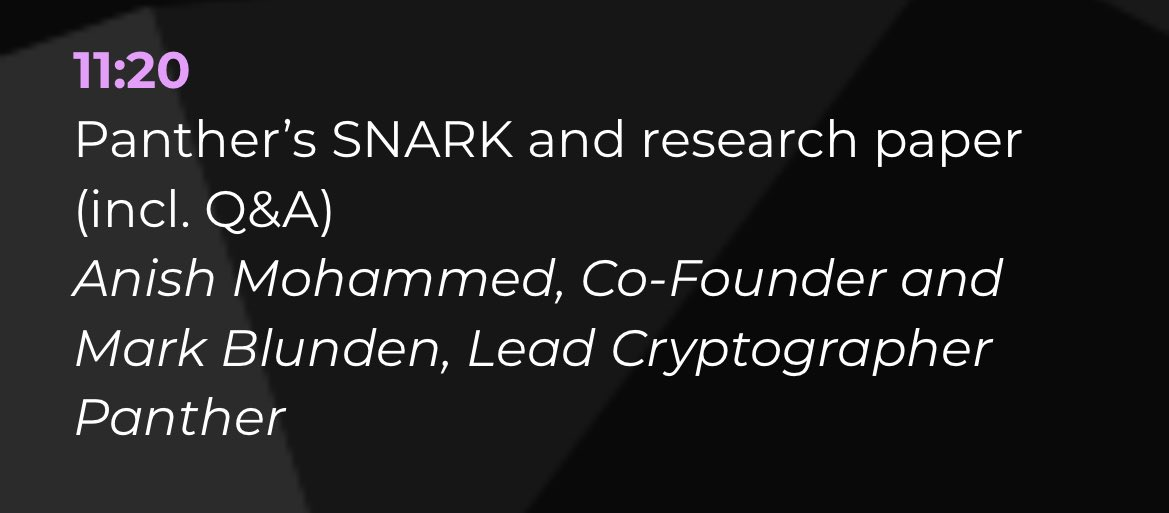 v0.5.2 Upgrades and UI Development

A DAO proposal is underway to introduce a community deployment of v0.5.2, an upgrade that features several improvements vital to building v1.

Simultaneously, the Panther community is discussing terms for extending the v0.5 Advanced Staking program.

Ecosystem

Governance
Recently, the community shared a DEX liquidity PIP draft and discussed extending the Advanced Staking program for an additional four months. Keep an eye out for a proposal in the near future!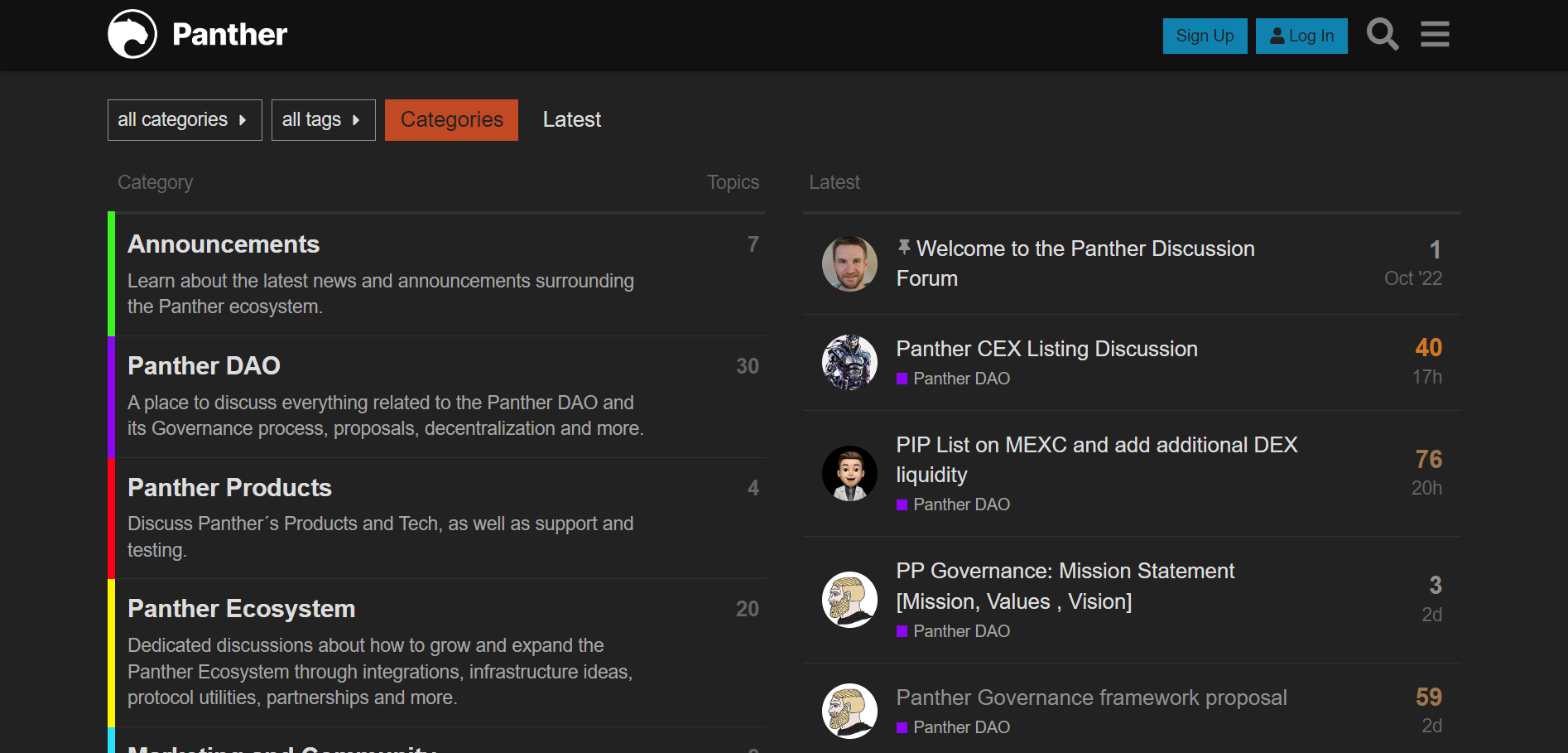 Remember to head over to the discussion forum if you want to stay up to date and get involved in the Panther ecosystem's governance.

zSwap
For those interested in learning more about Panther's v1, our AMA transcript provides specific details on the zSwap launch, DeFi integrations, and go-to-market strategy.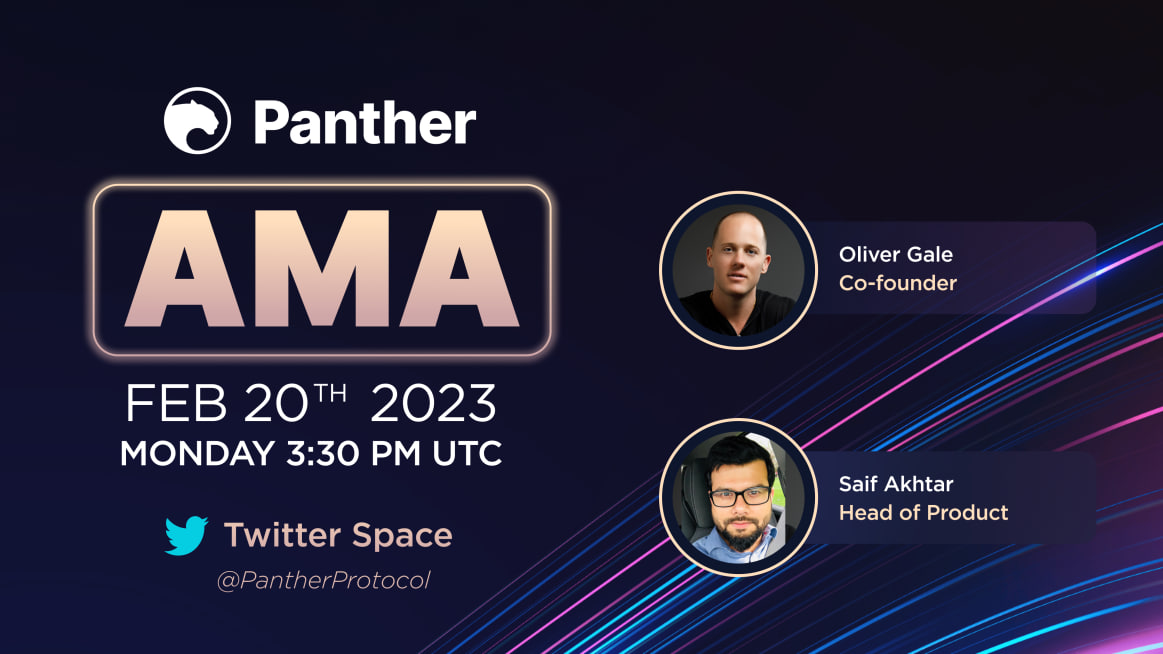 If you're curious about how zSwap could potentially address one of the biggest concerns for the future development of the Ethereum and Polygon ecosystems, read this Thread🧵.

We have also made the full recording of our Road to v1 Ask-Me-Anything available, complete with subtitles!

Media and AMAs

Last year, Panther became a proud member of the Leading Privacy Alliance to help make privacy-first an industry standard. In light of this alliance, we recently hosted an all-star panel featuring Oliver Gale, Co-Founder of Panther Protocol, Sebastian Bürgel, Founder of HOPR Association, and Adam Gągol, Co-Founder and CTO of Aleph Zero.  They discussed the significance of privacy, sovereignty, and decentralization.  Watch it here:
Our co-Founder Anish Mohammed also participated in a Twitter Spaces session hosted by Aaron Payas, where they discussed zero-knowledge proofs. Catch the replay on Twitter.

Furthermore, we want to share two clips featuring our Co-Founder Oliver Gale. The first one explains why on-chain privacy is crucial to protect the user's alpha, while the second clip discusses how Panther v1 will enable local compliance MASPs and Zones:

1) Why is on-chain privacy required to protect the user's alpha?
2) How will Panther v1 allow compliance with all local regulations through MASPs and Zones?

Events
Panther is a community sponsor at zkSummit 9 #ZK9! If you're in this field and want to meet and discuss with the team, fill out this form.

Saif Akhtar, Head of Product, was recently invited to share his knowledge about Zero-Knowledge at #ETHDenver2023. He discussed the various use cases of zero-knowledge proofs and how they can enhance privacy and security in blockchain transactions.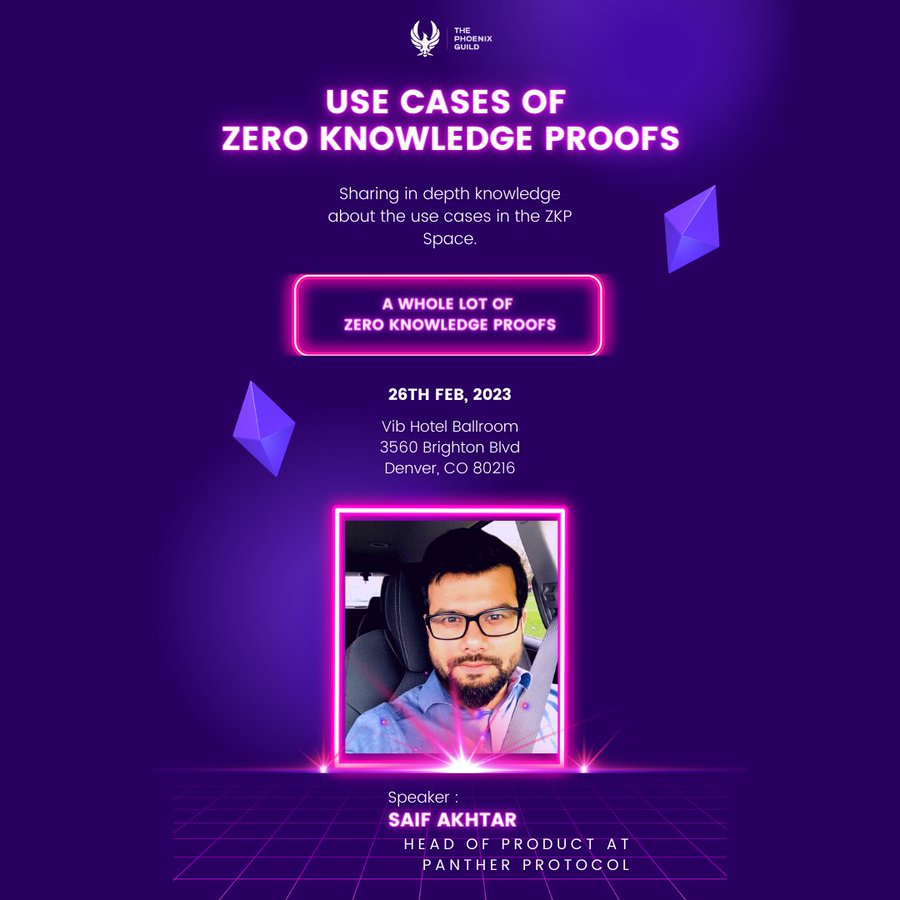 Our Co-Founder and CTO, Anish Mohammed, participated in multiple events discussing Panther and Zero Knowledge tech. During a podcast, he delved into Panther's fully-compliant privacy solution to bring privacy to DeFi. Listen to it here.

Furthermore, Anish engaged in a conversation on Zero Knowledge solutions alongside Polygon Zero and Scroll at ETHDubai! We've prepared a full edit with subtitles for your convenience.
Last but not least, don't forget that Panther will participate in MoneroTopia CDMX this May 6 and 7 to engage in meaningful discussions and explore innovative solutions alongside many crypto privacy, $XMR, and #ZK leaders. For those interested in joining us, we are pleased to offer a 20% discount with the code "PANTHER." We hope to see you there!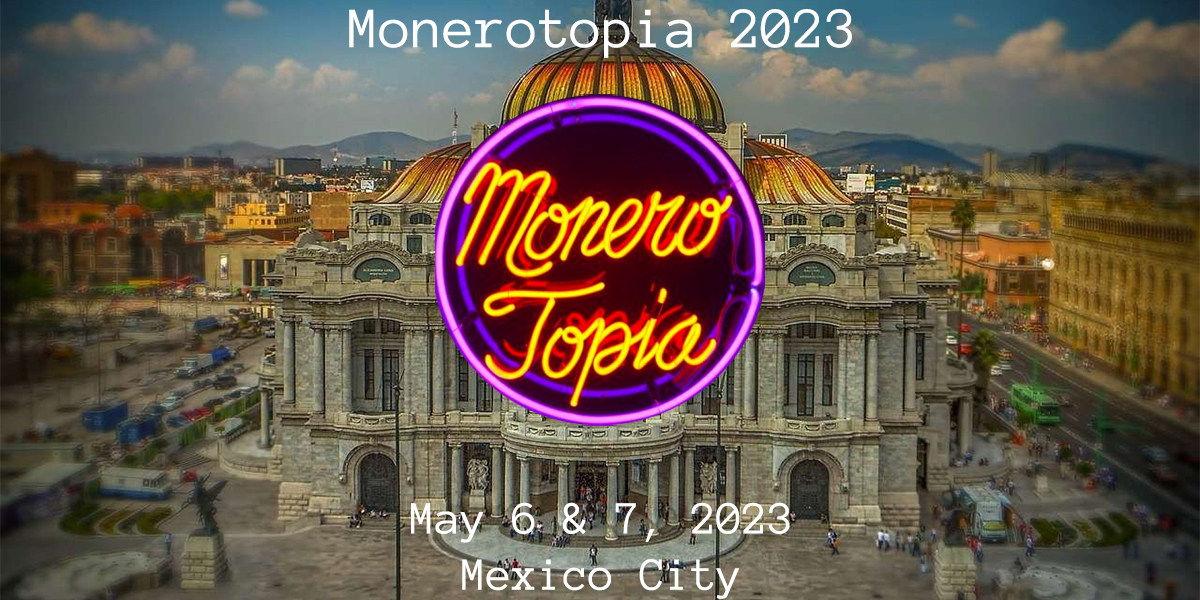 About Panther
Panther is a decentralized protocol that enables interoperable privacy in DeFi using zero-knowledge proofs.
Users can mint fully-collateralized, composable tokens called zAssets, which can be used to execute private, trusted DeFi transactions across multiple blockchains.
Panther helps investors protect their personal financial data and trading strategies, and provides financial institutions with a clear path to compliantly participate in DeFi.
Website · One-pager · Lite Paper · Twitter · Telegram · Discord

Share this article on: