NEAR blockchain & Panther partner to develop privacy-preserving tech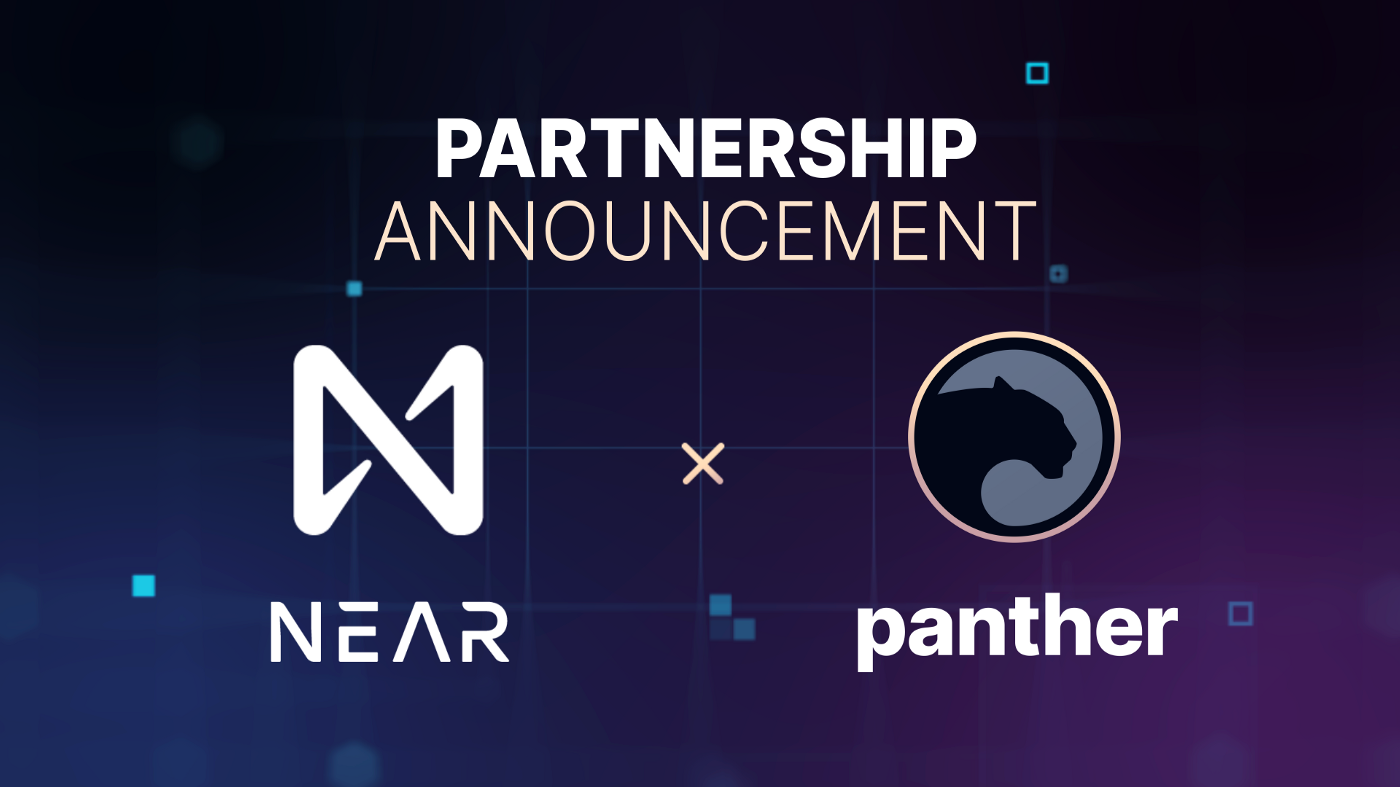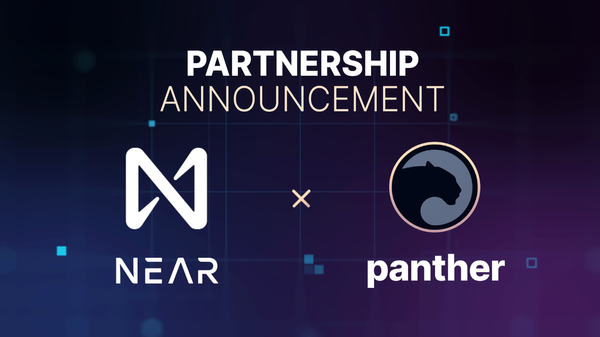 Table of Contents:
Panther and NEAR blockchain envision a world where DeFi (or decentralized finance) and Web3 users can enjoy a world without surveillance.
Imagine a world where privacy is not an afterthought in dApps and protocols. Instead, it is built in by default. In this world, all EVM compatible blockchains are interconnected through a privacy layer, striking a balance between privacy and trust while allowing users to selectively share data with trusted counterparties. With that vision in mind, Panther is thrilled to announce a partnership with NEAR that puts Panther closer to that goal.
NEAR and Panther agree that privacy is an essential human right.
Panther has received a grant from NEAR to explore the development of open-source privacy infrastructure (Rust libraries, APIs, and tooling) needed for a native Panther deployment on NEAR. This includes the deployment of Panther's privacy solutions on NEAR's EVM, Aurora.
Due to the current architecture and high volume of Ethereum transactions that have led to network congestion and pushed gas fees to all-time highs, NEAR's Aurora is becoming an intelligent choice for developers that are looking for 1000x lower gas fees, significantly higher TPS and 2 seconds finality, with a future proof sharding architecture and a novel carbon-neutral value proposition.
Aurora solves the current issues plaguing Ethereum while preserving the development ecosystem value Ethereum has. These factors were critical for Panther to prioritize the development of its scalable privacy infrastructure on NEAR's blockchain.
Panther's ultimate goal is to accelerate the development of privacy-first DeFi and Web3 applications. By building its infrastructure natively into EVM compatible peerchains and empowering developers with a robust set of APIs, SDKs and deep integrations,
Panther wants to allow value to flow privately across blockchains, wherever DeFi and Web3 goes.
Panther's most notable components are an Interchain DEX, multi-asset shielded pools that break on chain links while rewarding privacy miners for contributing to the anonymity set, zAssets, which are privacy-enhanced digital assets of their non-private counterparts (ie. zETH created from ETH being deposited in Panther vaults) and last but not least, selective disclosures, which gives users the ability to disclose only what they want, with selected counterparties only, allowing institutions and fintechs to delve into DeFi without having to abandon compliance and user privacy on the way in.
"Panther recognizes that usability and intelligent design are key components of mainstream blockchain adoption. It is our mission to restore privacy, the sovereignty of transactions and data ownership for all users of DeFi and Web3 and it is on that spirit that we are pleased to partner with the NEAR foundation to establish shielded pools and other components of Panther's privacy-preserving infrastructure on the NEAR blockchain, taking one more step towards an interoperable, private and compliance compatible blockchain future." — said Oliver Gale, Co-Founder and CEO of Panther, about the partnership.
Follow Near and Panther on social media to be the first to hear about these announcements.
About NEAR blockchain
A scalable blockchain founded by Illia Polosukhin and Alexander Skidanov,  NEAR is designed to provide the performance and user experience necessary to bridge the gap to mainstream adoption of decentralized applications (dApps). Unlike other next-generation blockchains, the NEAR network has been built from the ground up to be the easiest in the world for both developers and their end-users while still providing the scalability necessary to serve those users.
About Panther
Panther is a decentralized protocol that enables interoperable privacy in DeFi using zero-knowledge proofs.
Users can mint fully-collateralized, composable tokens called zAssets, which can be used to execute private, trusted DeFi transactions across multiple blockchains.
Panther helps investors protect their personal financial data and trading strategies, and provides financial institutions with a clear path to compliantly participate in DeFi.
Stay connected: Telegram | Twitter | LinkedIn | Website
Share this article on: