Panther brings privacy to Flare Network and Flare crypto
Panther Protocol is expanding its interoperability by building on the Flare Network, providing privacy for Flare crypto users.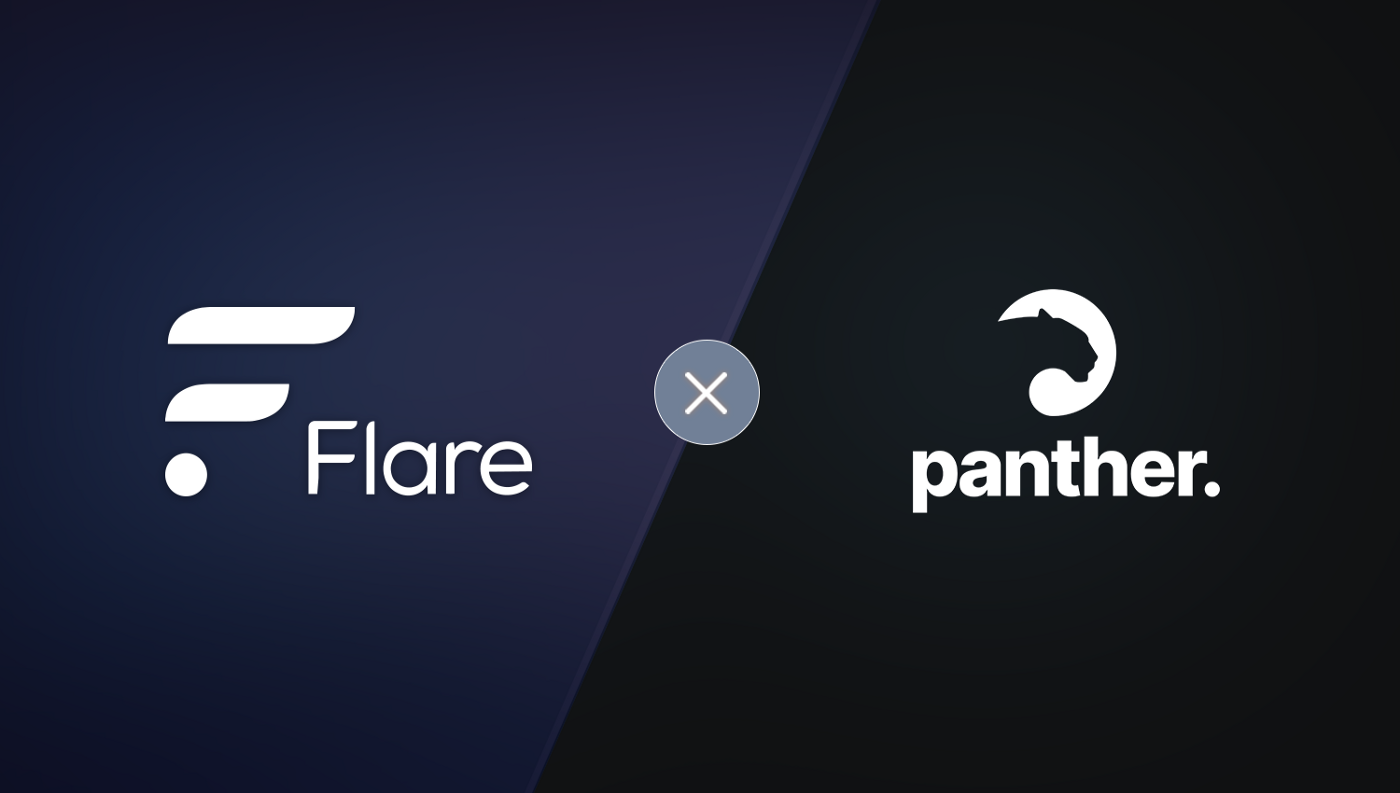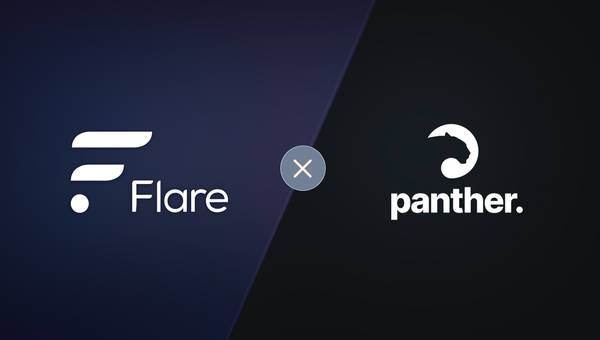 Table of Contents:
Panther Protocol is expanding its interoperability by building on the Flare Network, providing privacy for Flare crypto users. Panther takes the next step to bringing much-needed features to the broader industry by providing a compliance-friendly privacy protocol. Another step forward for the DeFi industry and its access to untapped liquidity.
Flare Network will prove to be of great interest to decentralized finance as a new smart contract network, with the use of the Ethereum Virtual Machine EVM and with that  the first Turing Complete Federated Byzantine Agreement consensus algorithm to the masses.
More importantly, it provides access to approximately 65% of the total value in public networks that are currently not accessible to smart contract platforms. As decentralization remains essential, Flare Network aims to change that narrative.
Under the hood, Flare can provide access to the largest blockchain ecosystems incapable of running smart contracts natively. That includes Bitcoin, Litecoin, Ripple's XRP Ledger, Dogecoin, Stellar and any other existing chain. In the current stage, Flare will integrate XRP, Stellar, Litecoin, and Dogecoin. The network can integrate more coins and ecosystems via governance voting post network deployment.
Considering how Flare Network can provide access to this liquidity, it is of great interest to us. By building a compliance-friendly privacy protocol on Flare, Panther will bring privacy and liquidity to that 65% in liquidity even if the native blockchains do not support smart contracts.
Our CEO and co-founder Oliver Gale comments:
"We are delighted to work with the best in class, enabling privacy rights for individual and public blockchains. Flare has a powerful tech stack with a focus on institutional integration. We are excited to partner with them to build Panther privacy in the Flare ecosystem."
As a decentralized solution focusing on end-to-end privacy for any digital asset, Panther will be of great interest to virtually all DeFi users. Everyone can benefit from personal financial data protection and confidential cryptocurrency transactions. By minting and burning zAssets — confidential clones to the assets they represent — the appeal of synthetic assets will increase exponentially.
Hugo Philion, CEO and co-founder of Flare says:
"One element that arose from the Gamestop short squeeze saga was the clear and urgent need to allow for privacy when making investments to avoid asymmetric outcomes. Panther's design of a privacy enabling protocol that maintains KYC and AML compliance while keeping users in control of their data is to my mind a highly important development and very valuable addition to the Flare ecosystem."
Panther Protocol can accurately price the network's privacy service with the help of game-theoretic bounds. An initial rollout on the Ethereum network with cross-chain solutions coming onstream is scheduled. During the first quarter of 2022, Panther will introduce a privacy-enabled cross-chain decentralized exchange on a scalable Layer 2 solution.
About Flare Network and the Flare Crypto (FLR)
Flare is a scalable, highly decentralized smart contract platform that runs the Ethereum Virtual Machine and utilizes Federated Byzantine Agreement-based consensus.
The Flare crypto or Spark ($FLR) enables Flare to unleash the tremendous value and community created by existing tokens that do not currently have native smart contracts. Flare is initially integrating Doge, Litecoin, XRP and XLM. Any other token that isn't the native Flare crypto (FLR), or one of the mentioned before, can be integrated through community governance voting.
Flare is unique in that it derives its network structure from its underlying integrated networks, leveraging the decentralization and security of the underlying networks.
Flare's development team features experts from the worlds of electronic engineering, distributed systems, quantum computing, mathematics, computer science, quantitative finance and risk management.
In July 2021, After months of preparation, Flare Networks has revealed its plan to airdrop 100 Billion Spark FLR tokens to XRP holders. Each eligible XRP token holder will receive 15% of their claimable Flare crypto as soon as the network becomes operational. They will be able to claim an additional 3% on average each month afterward.
The XRP Ledger index no. 64204315 marked the end of the Spark (FLR) claim period. However, Philion stated that after the upgrade of the project's canary network, another Spark Token airdrop would take place on the end of march 2022.
About Panther
Panther is a decentralized protocol that enables interoperable privacy in DeFi using zero-knowledge proofs.
Users can mint fully-collateralized, composable tokens called zAssets, which can be used to execute private, trusted DeFi transactions across multiple blockchains.
Panther helps investors protect their personal financial data and trading strategies, and provides financial institutions with a clear path to compliantly participate in DeFi.
Stay connected: Telegram | Twitter | LinkedIn | Website
Share this article on: