Panther CommunityBounty Campaign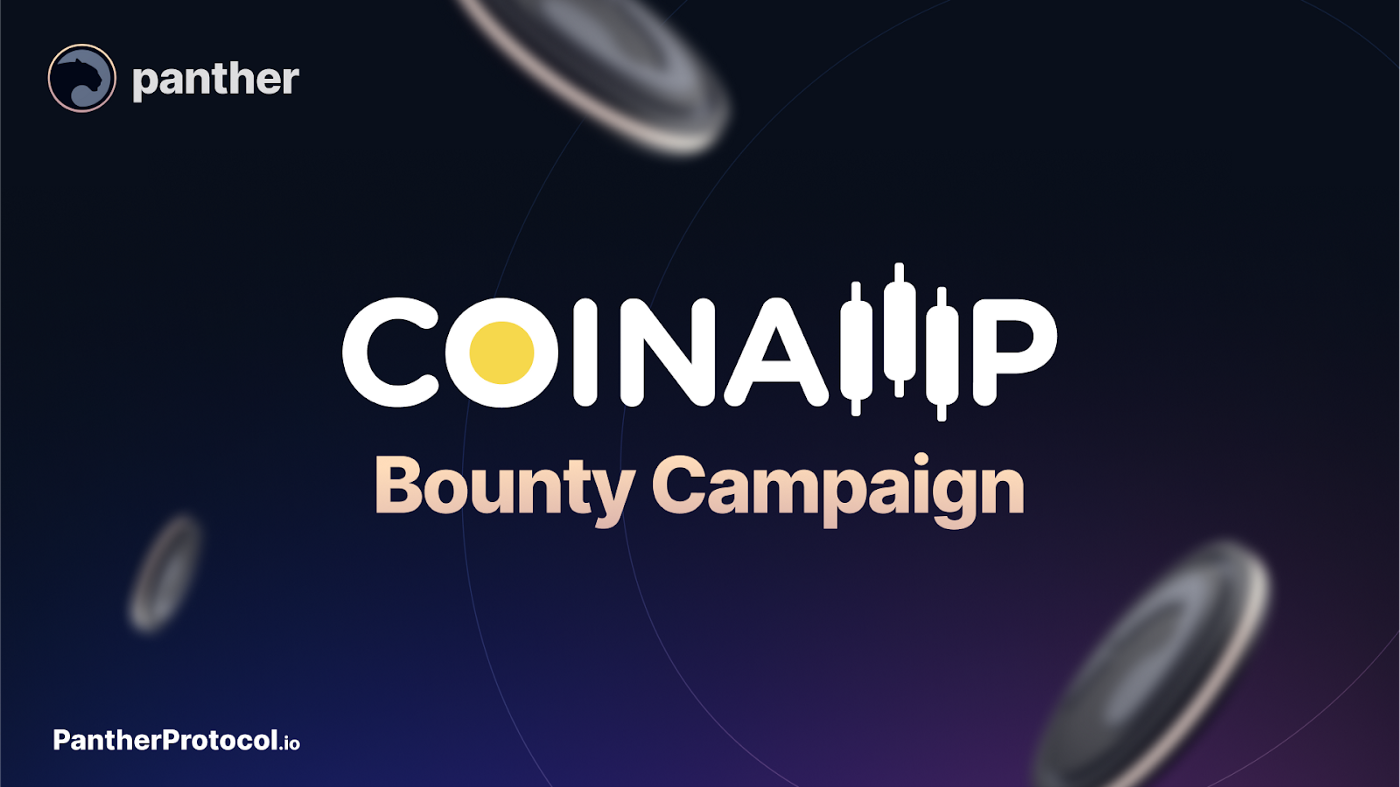 Table of Contents:
Dear Panthers,
We are happy to announce the launch of our community bounty campaign in collaboration with CoinAmp! It incentivizes the community to be closer to us and also to spread the good word about our project.
You can now come to our Panther Bounty page on Coinamp and complete all the challenges there. Every time you complete a challenge you will receive $AMPS, CoinAmps native token, which in the future can be redeemable for $ZKP.
Currently, there are 4 challenges as shown below.
The campaign will be live until the start of our public sale (November 23rd), and it's worth mentioning this is just the beginning of our trajectory when it comes to incentivizing community behaviour. In the near future, we are planning to offer bounties for project reviews, memes, and other important activities.
While at it, we'd like to thank all of you for the massive support and interest — the pre-registrations are going through the roof and we will soon announce details about the public sale and open the official registration and KYC process. It's happening sooner than you expect!
Participate in the community bounty program now!
>>> End of transmission!
About Panther
Panther is a decentralized protocol that enables interoperable privacy in DeFi using zero-knowledge proofs.
Users can mint fully-collateralized, composable tokens called zAssets, which can be used to execute private, trusted DeFi transactions across multiple blockchains.
Panther helps investors protect their personal financial data and trading strategies, and provides financial institutions with a clear path to compliantly participate in DeFi.
Stay connected: Telegram | Twitter | LinkedIn | Website
Share this article on: