Panther joins Leading Privacy Alliance
We're proud to announce that Panther has joined the Leading Privacy Alliance, a future DAO that aims to unite privacy Web3 initiatives.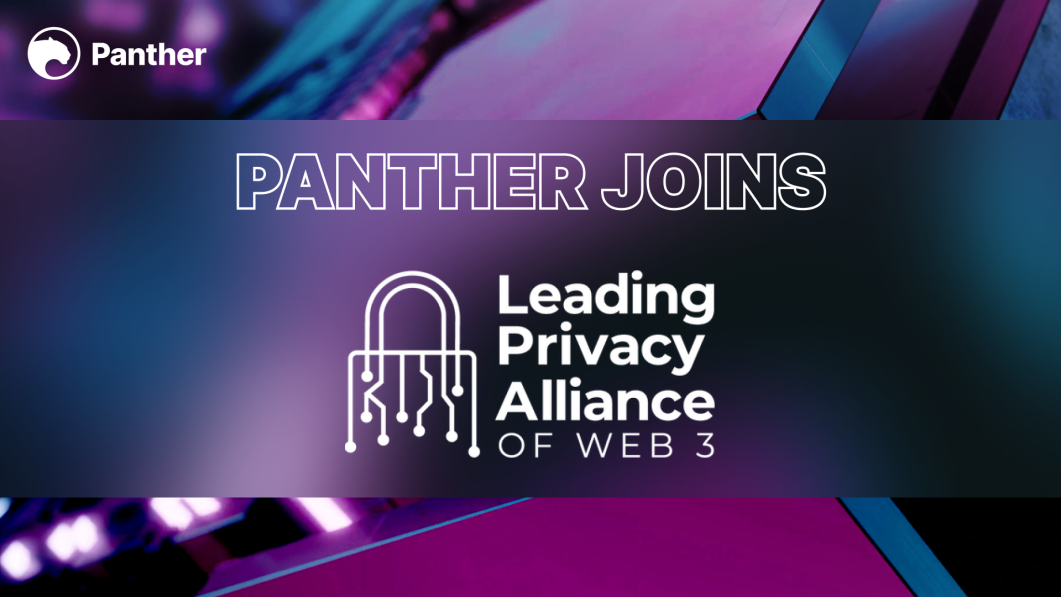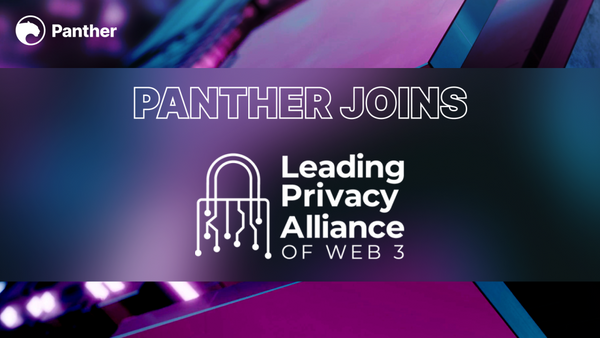 Table of Contents:
We're proud to announce that Panther has joined the Leading Privacy Alliance, an initiative aspiring to be a DAO unifying leading Web3 companies around the shared goal of improving privacy in crypto and beyond. The Leading Privacy Alliance was launched on October 9th, leading to Devcon Bogota, and Panther is among the first companies to join this initiative.

The LPA has been established to address the issue currently facing everyone involved in the Web3 space –how to make working privacy-first an industry standard. The alliance seeks to educate end-users and clients on the importance of the right to privacy, not because there might be something to hide, but for privacy is essential to freedom.

The alliance was founded by Blockwallet, Dusk Network, and HOPR. Panther is, alongside Omnia, the first company to join. Panther's Senior Architect Adam Spiers gave a talk during the launch event, explaining the reasons for Panther to join this movement.
As a project that aims to enable trust and privacy in the DeFi space, it is a natural fit for Panther to join the Leading Privacy Alliance. We strongly believe that the sector's stakeholders need to form a coalition to defend the right to privacy.

Web3 deeply needs to be a borderless platform where members can unite, create a shared voice representing the entire industry, and exchange experiences and ideas.

We're looking forward to playing our part in advocating for privacy and seeking clarity on privacy regulations.

About Panther
Panther is a decentralized protocol that enables interoperable privacy in DeFi using zero-knowledge proofs.
Users can mint fully-collateralized, composable tokens called zAssets, which can be used to execute private, trusted DeFi transactions across multiple blockchains.
Panther helps investors protect their personal financial data and trading strategies, and provides financial institutions with a clear path to compliantly participate in DeFi.
Stay connected: Telegram | Twitter | LinkedIn | Website
Share this article on: