Panther partners ShapeShift DAO for DeFi interoperable privacy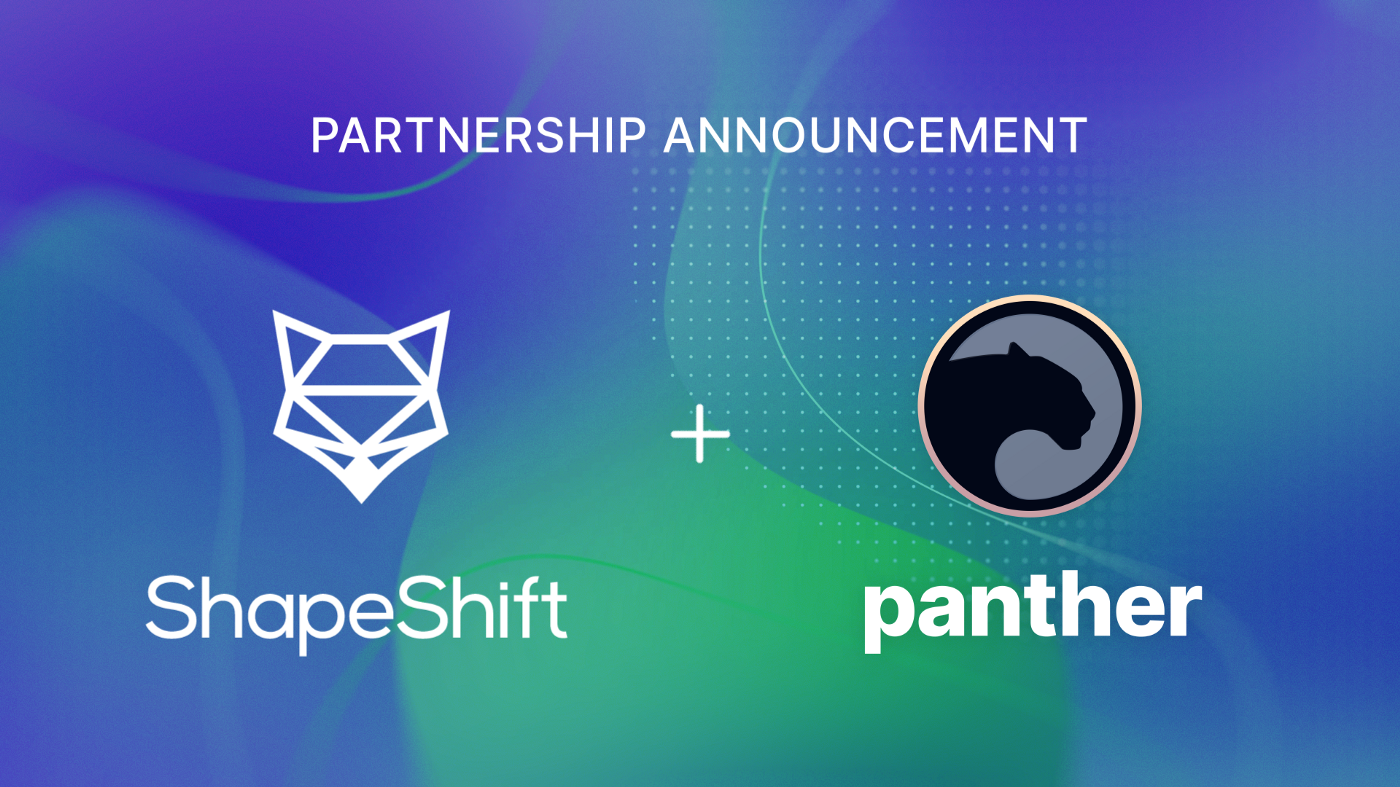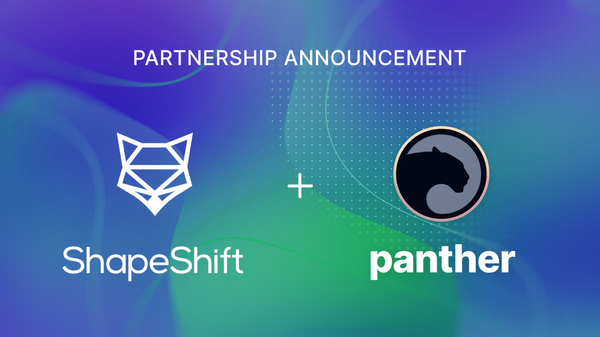 Table of Contents:
Panther Protocol is partnering with ShapeShift, a household name in the crypto industry. ShapeShift has taken brave steps in the recent past. Moving from a crypto exchange to launching Shapeshift DEX to a DEX aggregator featuring a complete crypto management platform, they also recently announced its full decentralization subsequently becoming the Shapeshift DAO.
As Panther pushes towards the decentralization of our protocol from Day 1 with LaunchDAO, the first-ever private and decentralized project launch, the team unveils this new, exciting partnership.
The integration between ShapeShift and Panther will enable the advancement of privacy and data protection for users of DeFi. ShapeShift, through its APIs, digital assets and platforms, is a valuable pillar of the Decentralized Finance ecosystem, and will leverage Panther to achieve the maximum level of consumer protection, efficiency and privacy. Both teams will collaborate on research, deployment of privacy tools, and for ShapeShift users to participate in Panther's staking program and governance.
The technical collaboration between both teams will also enable liquidity provisioning to Pather's Multi-Asset Shielded Pools.
We're thrilled to collaborate with Shapeshift DAO
Commenting on the partnership. Willy Ogorzaly, former Principal Product Manager at ShapeShift (now Head of Decentralization at the Fox Foundation as ShapeShift moves into a DAO model) stated: "Panther's mission to bring privacy and interoperability to DeFi protocols across chains aligns closely with the mission of ShapeShift DAO. We look forward to partnering with Panther to give ShapeShift users access to unprecedented levels of privacy in their DeFi journeys."
To this, Panther Protocol's CEO and co-Founder, Oliver Gale, added: "ShapeShift has been a pioneering platform in the march towards self-sovereign DEX infrastructure. The ShapeShift DAO is a major step towards the fulfilment of the vision of decentralized exchange services and Panther looks forward to offering zAsset swaps with compliance optionality to the ShapeShift community."
About Shapeshift:
Since 2014, ShapeShift has been pioneering self-custody for digital asset trading. The company's web and mobile platforms allow users around the world to safely buy, hold, trade and interact with digital assets such as Bitcoin and Ethereum. Learn more at ShapeShift.com.
Stay connected: Website I Twitter I Medium I Telegram I Discord I Youtube
About Panther
Panther is a decentralized protocol that enables interoperable privacy in DeFi using zero-knowledge proofs.
Users can mint fully-collateralized, composable tokens called zAssets, which can be used to execute private, trusted DeFi transactions across multiple blockchains.
Panther helps investors protect their personal financial data and trading strategies, and provides financial institutions with a clear path to compliantly participate in DeFi.
Stay connected: Telegram | Twitter | LinkedIn | Website
Share this article on: