Panther partners with Elrond to create DeFi services and interchain swaps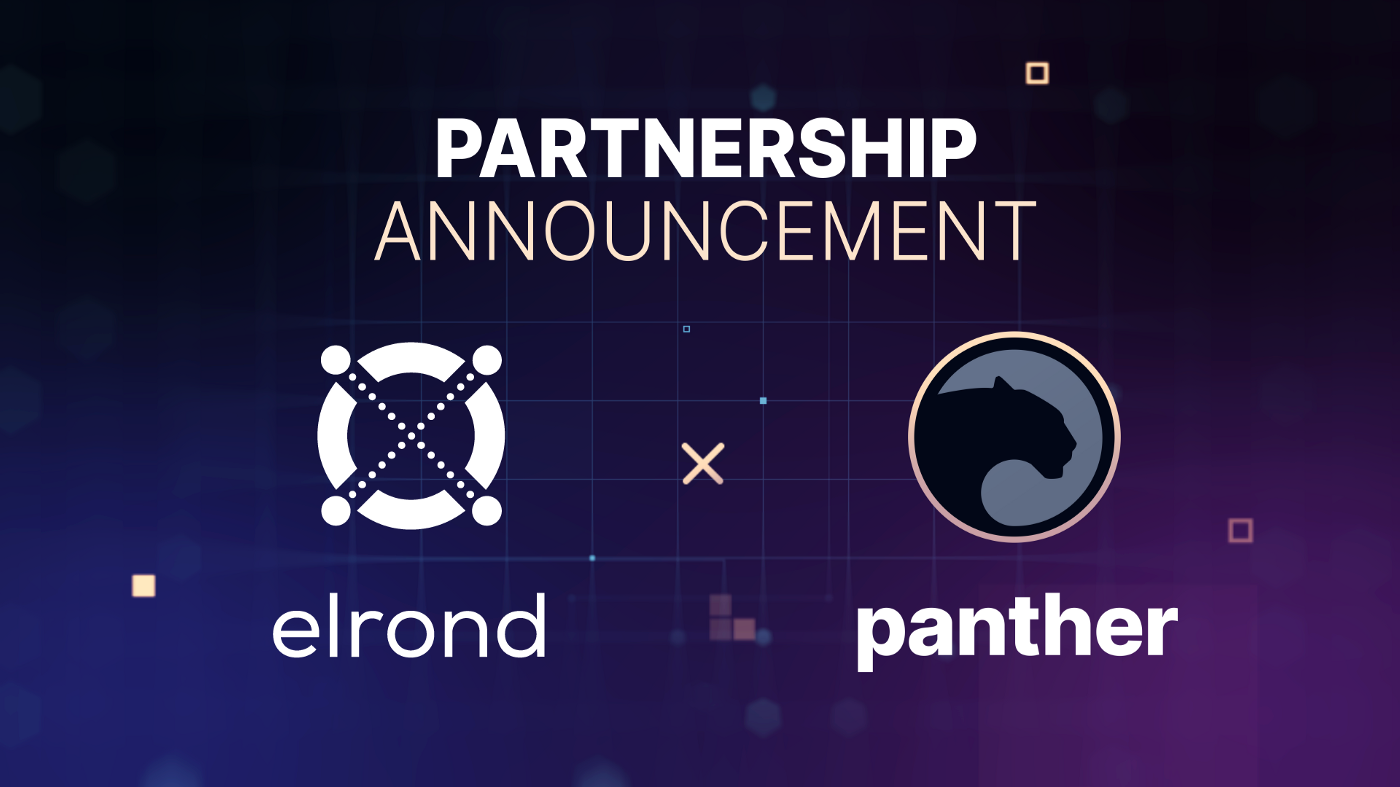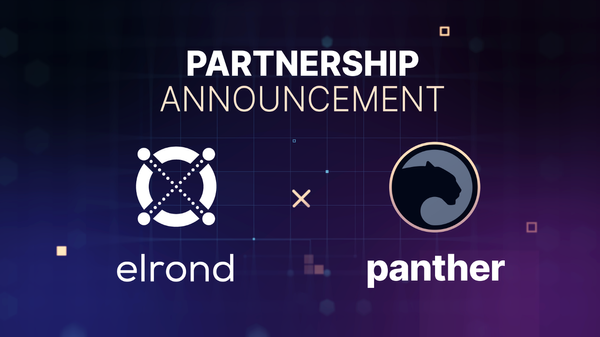 Table of Contents:
Dear Panther community,
As you know by now, Panther is moving at warp speed to build the Private Scalable Infrastructure for the Internet of Blockchains, and our first goal is to connect Layer 1 Blockchains through a private Metastrate.
Today we are thrilled to announce our partnership with Elrond, the internet-scale blockchain designed to bring a 1000x improvement in throughput and execution speed over existing decentralized networks.
The partnership brings interoperable privacy and compliance-friendly selective disclosure mechanisms to the Elrond Network.
By leveraging zkSNARKs technology, Panther Protocol can enable Elrond DeFi users to deposit EGLD, ESDT tokens and other assets into Panther vaults and mint fully collateralized private assets (zAssets) in return. These zAssets can then be used across DeFi applications.
"Panther is on a mission to provide all Web 3.0 users with the complete set of data ownership, sovereignty and privacy options that encrypted decentralized networks can offer. We're excited to bring end-to-end privacy to the Elrond Network and make it a part of the interoperable, private and compliance-compatible blockchain future we envision," said Oliver Gale, co-founder and CEO of Panther
zAssets retain the value of their non-private counterparts and offer their owners an additional layer that will allow their transactions and DeFi strategies to remain private. These privacy-enhanced digital assets will also be able to flow between multiple blockchains through Panther's privacy-first interchain DEX.
The partnership begins with a feasibility study required to build the infrastructure needed for privacy on Elrond, as well as joint research into providing private interchain swaps to the Elrond ecosystem.
"Our partnership with Panther is part of our ongoing goal to provide financial institutions and market actors with additional options for engaging with Elrond DeFi products in a fully compliant manner," said Beniamin Mincu, Elrond Network CEO.
About Elrond
Elrond is a new blockchain architecture, designed from scratch to bring a 1,000-fold cumulative improvement in throughput and execution speed. To achieve this, Elrond introduces two key innovations: a novel Adaptive State Sharding mechanism, and a Secure Proof of Stake (PoS) algorithm, enabling linear scalability with a fast, efficient, and secure consensus mechanism. Thus, Elrond can process upwards of 10,000 transactions per second (TPS), with 5-second latency, and negligible cost, attempting to become the backbone of a permissionless, borderless, globally accessible internet economy.
About Panther
Panther is a decentralized protocol that enables interoperable privacy in DeFi using zero-knowledge proofs.
Users can mint fully-collateralized, composable tokens called zAssets, which can be used to execute private, trusted DeFi transactions across multiple blockchains.
Panther helps investors protect their personal financial data and trading strategies, and provides financial institutions with a clear path to compliantly participate in DeFi.
Stay connected: Telegram | Twitter | LinkedIn | Website
Share this article on: