Kudelski Security & Panther partner to combine data value with privacy tech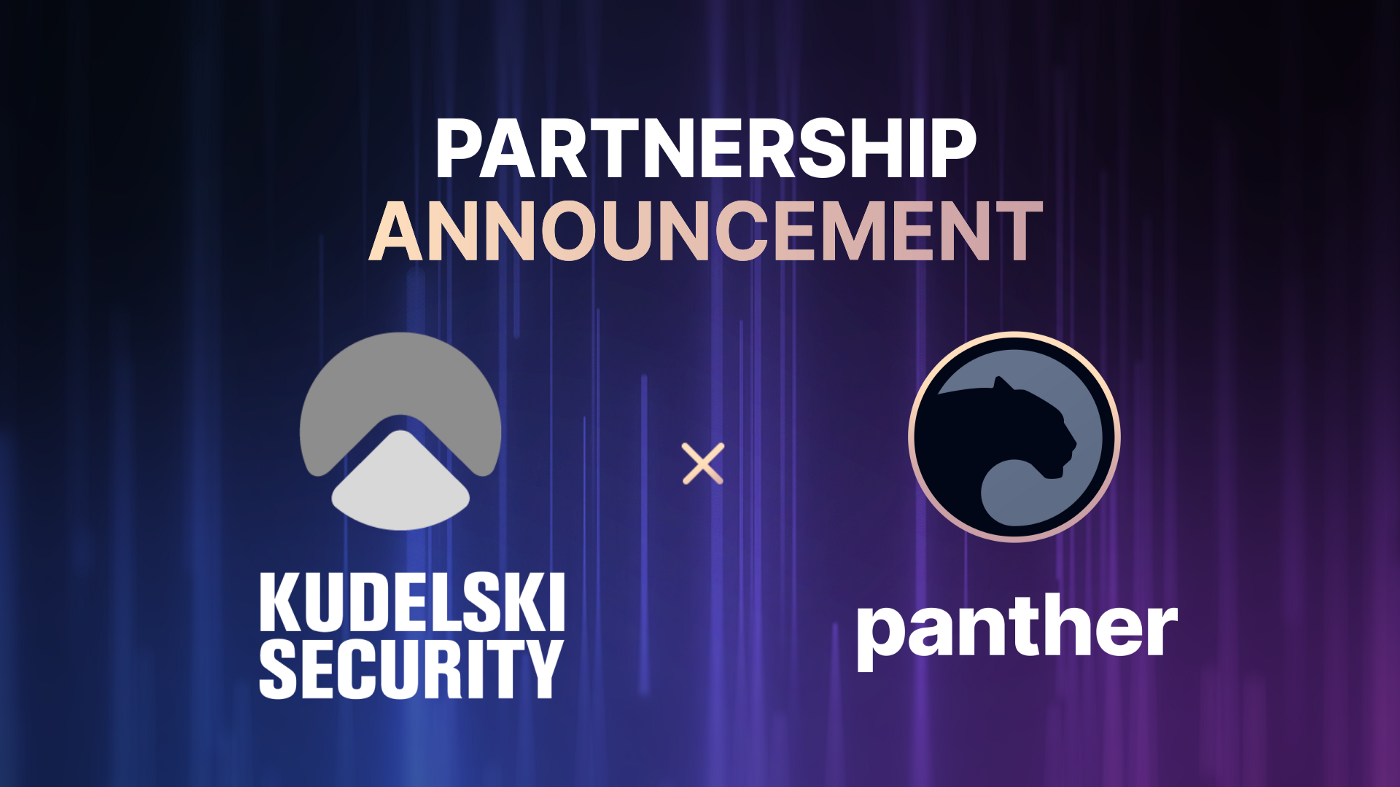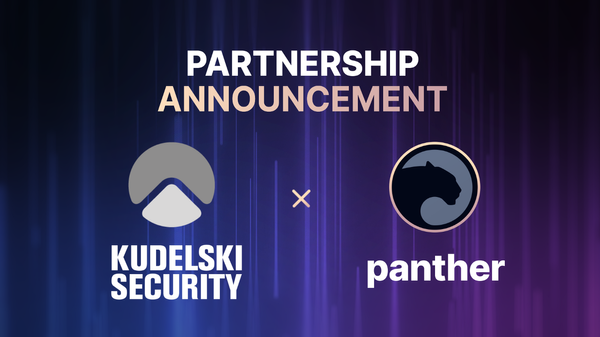 Table of Contents:
Dear Panther community, we are thrilled to announce our partnership with Kudelski Security!
Kudelski Security is the leading provider of comprehensive cybersecurity solutions to large enterprise and public-sector clients around the world.
As the newest extension of Kudelski's partner ecosystem, Panther aims to deliver increased privacy enablement as Kudelski moves forward with the delivery of data-driven solutions within the US and the UK.
One of the core tenets of the Kudelski ecosystem has always been secret management within chips, root of trust (RoT), protection of digital artifacts, and ensuring the safety of our customers.
The partnership extends Kudelski's partner network into the blockchain ecosystem as Panther's privacy-preserving protocol accelerates their ability to bring data marketplace, data monetization, and DeFi enabled ecosystems more quickly to market and to offer more advanced service and build capabilities.
"Our first expansion of these concepts will be into the UK market where we will work with Panther to unlock value within data inside the UK economy," said Scott Carlson, Head of Blockchain Center of Excellence at Kudelski.
Dr Anish Mohammed, co-founder and CTO of Panther, said about the partnership: "Kudelski is a global heavyweight in cyber-security services with clients in the enterprise, government and blockchain arenas. We believe this partnership provides both Panther and Kudelski with a once-in-a-generation opportunity to create best in class use cases and technologies for data protection and privacy.''
"As we develop this relationship, expect some thought leadership pieces as well as some exciting technology advancements as we explore new architectural directions in wallets, key management, and scalable privacy solutions that bridge legacy systems with the new paradigms being created in Blockchain." added Oliver Gale, Co-Founder and CEO at Panther.
Panther's mission is to accelerate the development of DeFi and Web3 ecosystems while restoring privacy in these environments. It envisions a future where individuals not only benefit from the ability of distributed technologies to provide fairer digital transaction systems to everyone but may do so with the ultimate confidence that their privacy is maintained.
Panther believes the combination of decentralisation and full control over privacy is the pinnacle of digital empowerment, and that privacy-enhancing technologies will open the floodgates for mainstream adoption of decentralized applications.
About Kudelski Security
Kudelski Security is an innovative Swiss provider of tailored cybersecurity solutions to a growing base of global enterprises and public sector institutions. It is a subsidiary of the Kudelski Group, founded in 1951, which technologies employ various services and applications that need access control and rights management. Its four main activity sectors include integrated Digital Television, security solutions, IoT, and Public Access solutions.
With thousands of patents worldwide, Kudelski Security leverages a rich heritage of innovation, which drives the development of its offerings and provides the platform to create and deliver solutions to the world's toughest cybersecurity challenges.
For more information about Kudelski, visit their website here.
About Panther
Panther is a decentralized protocol that enables interoperable privacy in DeFi using zero-knowledge proofs.
Users can mint fully-collateralized, composable tokens called zAssets, which can be used to execute private, trusted DeFi transactions across multiple blockchains.
Panther helps investors protect their personal financial data and trading strategies, and provides financial institutions with a clear path to compliantly participate in DeFi.
Stay connected: Telegram | Twitter | LinkedIn | Website
Share this article on: