Panther Protocol partners with the decentralized VPN project Sentinel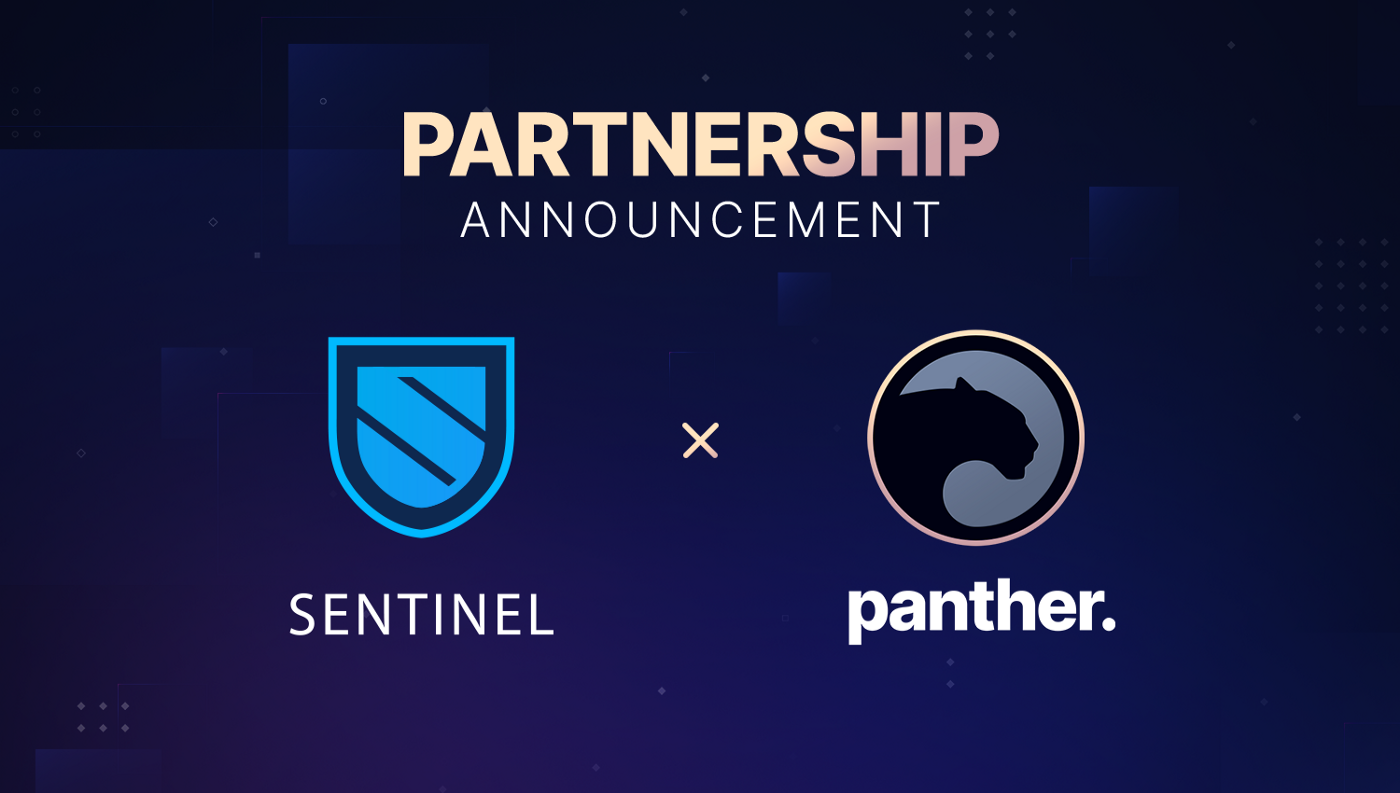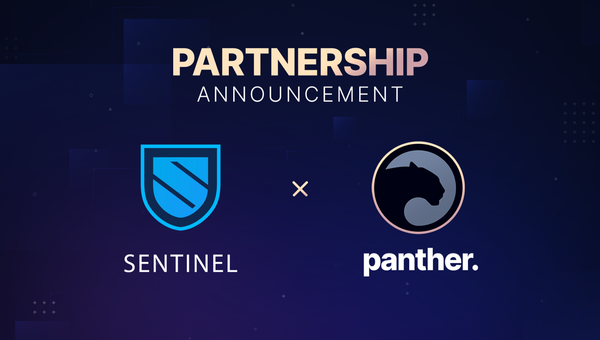 Table of Contents:
We are thrilled to announce the partnership of Panther Protocol and Sentinel!
Panther Protocol has now joined forces with Sentinel, a powerful protocol that enables the development of third-party and white-label decentralized Virtual Private Network (dVPN) services, interoperable with DeFi and Sentinel.
A blockchain-based decentralized bandwidth marketplace, Sentinel enables anyone to create a Virtual Private Network and have access to the distributed bandwidth resources where users become both providers and consumers in the network. Users' web traffic is probably end-to-end encrypted with no company able to access a user's metadata.
The Panther wallet plans to integrate the Sentinel DVPN token to provide users with end-to-end privacy. Clients and customers will be able to distribute private blockchain solutions built using Panther technologies by providing technical support and guidance in the integration and maintenance process.
Central Bank Digital Currency (CBDC) pioneer and Panther's Co-founder, Oliver Gale says: "We know the internet collects data every time people interact online. People were sold a false promise with Virtual Private Networks or VPNs, but in reality, security cannot be guaranteed with vulnerable centralized VPNs."
"A single VPN company can be compromised at any time — an issue that Sentinel addresses through decentralized VPNs or dVPNs."
Srinivas Baride, CTO of Exidio, a development arm that builds tooling on the Sentinel network, "We address the issue of censorship resistance dVPNs and are delighted to combine with Panther to provide privacy for assets moving on these ecosystems.
We look forward to being able to distribute private solutions built using Panther Technology to our enterprise clients and customers."
About Sentinel
Sentinel, a decentralized VPN protocol, is built on Cosmos SDK-based architecture. Differing from centralized VPN companies that have been proven to log user data, Sentinel is an open-source, encrypted, peer-to-peer bandwidth marketplace accessible to anyone. Users can connect to any of the provably secure dVPN applications built on the Sentinel network. Individuals can also earn passive income by offering bandwidth to the marketplace.
Social Channels
About Panther
Panther is a decentralized protocol that enables interoperable privacy in DeFi using zero-knowledge proofs.
Users can mint fully-collateralized, composable tokens called zAssets, which can be used to execute private, trusted DeFi transactions across multiple blockchains.
Panther helps investors protect their personal financial data and trading strategies, and provides financial institutions with a clear path to compliantly participate in DeFi.
Stay connected: Telegram | Twitter | LinkedIn | Website

Share this article on: