Panther's Public Sale sold out in under 90 minutes!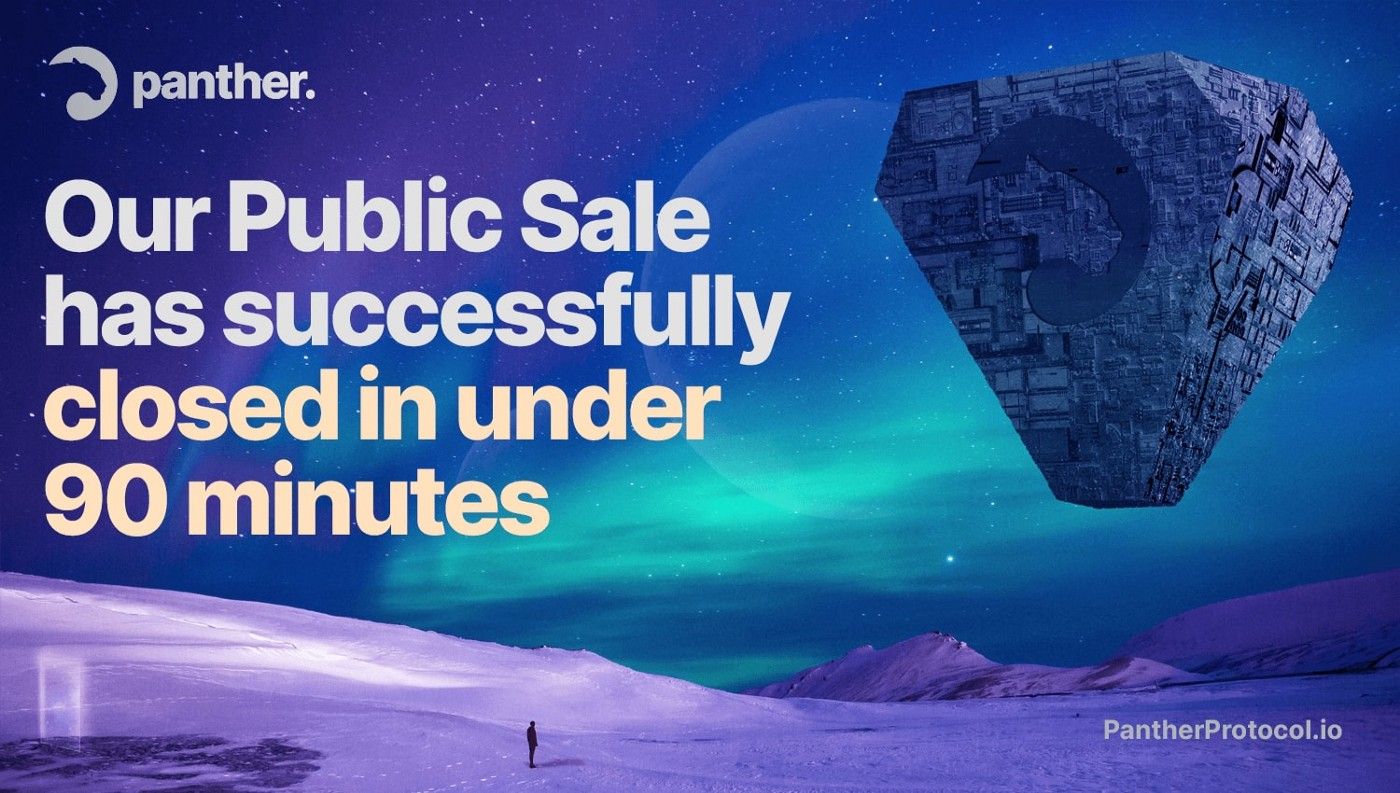 Table of Contents:
Dear Panthers,
Firstly, we would like to say THANK YOU to our amazing community for your support on our Public Sale. We sold out in under 90 minutes and we couldn't have done it without your support!
We're now focused on the activities surrounding the Token Distribution Event and Exchange Listings which will take place in early December.
We will be sharing more exciting news over the next couple days so make sure you follow all of our channels.
We're now over 39,400 strong on Twitter, 70,000 on Telegram and over 10,000 on Discord! Experiencing this huge community growth makes us extremely grateful and proud; Not because of the vanity metrics, but because behind each unit there's a person that believes privacy is broken and that we can be an important part of the solution.
Panther sees an urgent need to restore user privacy and infuse privacy enhancing technologies in the roadmaps of protocols and products across decentralized finance and Web3.
With a clear focus and a mission's critical dedication to the privacy cause, Panther aims to accelerate the development of technology that balances privacy, responsibility and trust so that we may continue to improve the design of our open tokenized economies, always with the human in mind.
We salute you!
Kindest regards,
Team Panther Protocol
// End of Transmission
About Panther
Panther is a decentralized protocol that enables interoperable privacy in DeFi using zero-knowledge proofs.
Users can mint fully-collateralized, composable tokens called zAssets, which can be used to execute private, trusted DeFi transactions across multiple blockchains.
Panther helps investors protect their personal financial data and trading strategies, and provides financial institutions with a clear path to compliantly participate in DeFi.
Stay connected: Telegram | Twitter | LinkedIn | Website
Share this article on: