This week for Panthers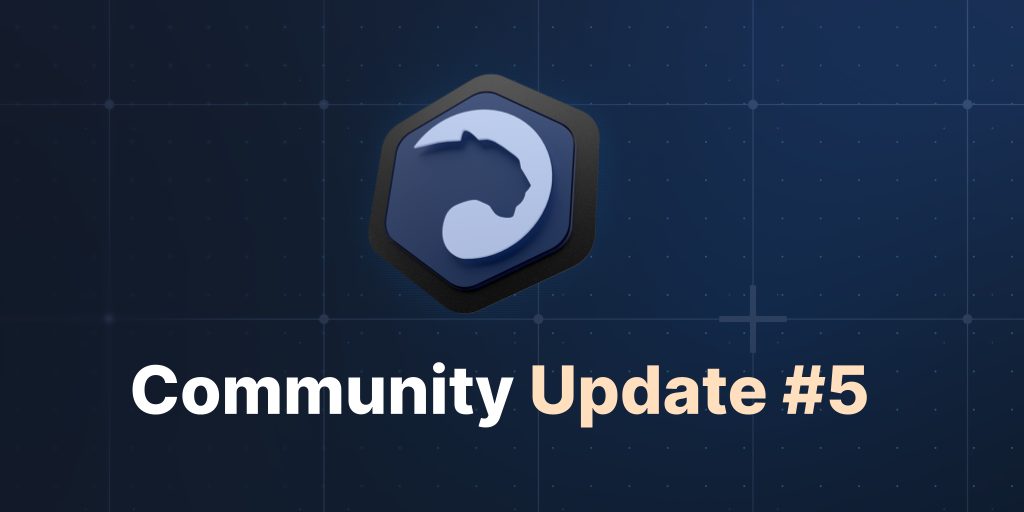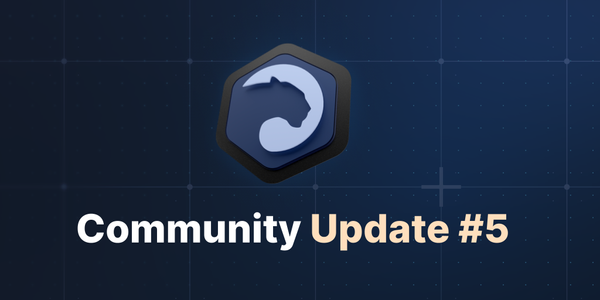 Table of Contents:
Happy Monday Panthers!
You have all been very patient… but wait no longer. We have some good updates and are excited to bring you some genius partnerships, a few informational blog posts, podcasts, AMAs and conference appearances!
If you are new here we just want to take a moment and welcome you to Panther! We are thankful for your addition to our community and can't wait for you to meet the rest of us. As a member of this digital jungle, you are subscribing to all things Panther news and privacy.
Without further ado… let's jump into this week's community update.
PRIVATE SALE
We recently completed our third round of private sale, closing out at $10 million in investments. We are dedicated to using these resources to build toward the next steps on the roadmap to our upcoming public sale. Stay tuned!
Important announcements:
What happens when you combine creativity with genius? Magic.
We joined forces with Sentinel, a powerful protocol that enables the development of third-party and white-label decentralized Virtual Private Network (dVPN) services, interoperable with DeFi and Sentinel. They have also been supplying us with great memes. Check out the partnership announcement at the link above!
If you haven't heard of Vegaswap yet, they are an automated market maker (AMM) protocol with multichain support. They plan to list the Panther Token, $ZKP, on the exchange and Panther will include Vegaswap in its Treasury Management. In addition to integrating into the Vegaswap platform and MetaMask API, Vegaswap will act as a Privacy Miner for Panther.
Find out more about the details of the partnership here.
In the Media:
Deep Dive into the Blog
Billions of dollars are currently stuck in protocols that cannot communicate or create synergies with each other. This is the blockchain equivalent to having every country in the world be an incommunicable island.
Panther is working to achieve a solution to this problem. By creating an arrangement of peer chains (chains that host the protocol), bridges (which allow existing blockchains to effectively connect via the Panther protocol) and shielded pools, we bypass the need to replace existing systems. All the while, providing privacy to these connections.
See how it's all being done here.
You asked we heard.
Joining Panther: How You Can Help Enable Privacy in DeFi
We want to lay down all the different ways you can participate in our ecosystem. Regardless of your technical expertise, experience, or resources, there are many ways for you to use and benefit from Panther's privacy-enhancing technologies!
You can read the entire post on our blog here.
The process of obtaining zAssets is similar to wrapping a token in the traditional way, although it has a few key distinctions. These differences are mostly related to providing privacy and are therefore worth exploring. One of our latest pieces examines the minting of a zAsset within our MVP and looks at these privacy features.
Minting and Burning zAssets is a highly requested blog post and a must-read semi-technical deep dive.
AMA with the Dutch Crypto Investors community
Marketing team members Andrew and Constantinos had a lovely AMA session with Dutch Crypto Investors, DCI for short. The AMA took place at DCIs telegram group Thursday, August 12th.
C-level news:
Interview with Ashton Addison and the CryptoCoinShow
Our co-founder and CEO Oliver Gale had a great interview with Ashton Addison at the Crypto Coin Show channel. Oliver and Ashton talked about Panther, the need for Privacy, Zero-Knowledge proofs and the future of crypto compliance.
'Maximise Crypto Earnings with Decentralised Finance' panel
Our co-founder and CTO Anish Mohammed was at the DeFi Conference 2021! Anish participated in the 'Maximise Crypto Earnings with Decentralised Finance' panel along with peers from 1inch Network, Bybit Exchange, Radix and Smartfi. Be sure to keep up to date with us. Our team is going to be speaking at some more events soon!
Off the ledger podcast
Oliver had an insightful discussion with Jason Butcher, CEO at Coinpayments. The conversation naturally revolved around Panther and privacy but also CBDCs as well as Human rights. You can watch the full episode here.
Thanks for tuning in for yet another community update! Keep an eye for some exciting announcements this week!
Constantinos Antoniou

Head of Community
About Panther
Panther is a decentralized protocol that enables interoperable privacy in DeFi using zero-knowledge proofs.
Users can mint fully-collateralized, composable tokens called zAssets, which can be used to execute private, trusted DeFi transactions across multiple blockchains.
Panther helps investors protect their personal financial data and trading strategies, and provides financial institutions with a clear path to compliantly participate in DeFi.
Stay connected: Telegram | Twitter | LinkedIn | Website
Share this article on: