Time to make history: Vote NOW on Panther's launch!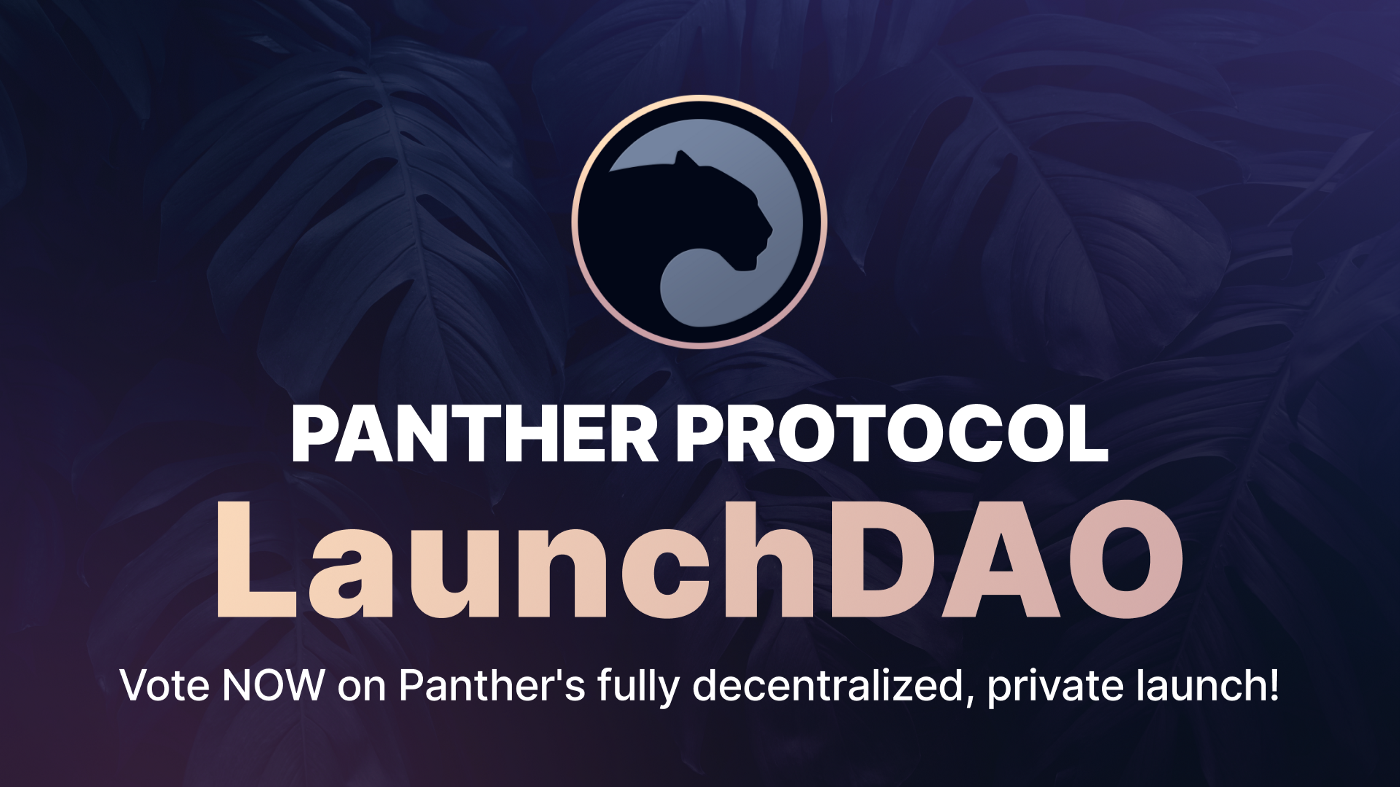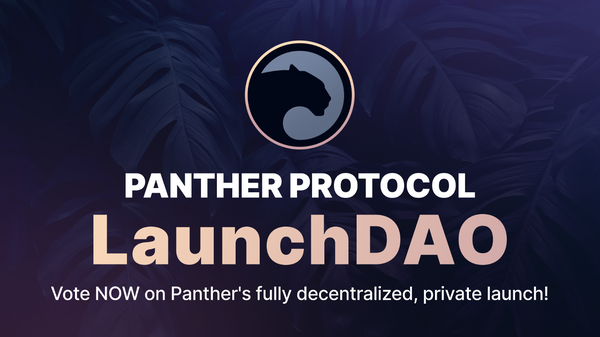 Table of Contents:
Dear Panthers, the time is now!
When we announced LaunchDAO, we set ourselves to place the first stone in building a more decentralized, private future for DeFi and the blockchain ecosystem. And you responded accordingly: Over 3,400 users have registered to participate.
We are happy to announce that voting is now open for all of you to participate in launching our protocol. Here's how you do it:
If you have NOT claimed your $PreZKP token yet:
The $PreZKP token represents your right to privately vote on the launch of the protocol. Having it means that you completed your KYC, accepted the mission to launch the protocol and went forward with it.
To claim it:
Go to https://launchdao.pantherprotocol.io/ on a desktop device (PC, Mac, etc.) You must have previously registered for this step when we first announced LaunchDAO.
Connect your Metamask wallet using the Polygon network. This wallet must be the wallet you registered when you underwent KYC to participate in a Panther token sale. If you're connected to the ETH network, you'll automatically be rewired to Polygon.
The system should allow you to Claim your $PreZKP token. Note that, to receive it, you will have to create an entirely new Metamask address. This is to allow you to participate in Voting privately.
Once you have created a new wallet, you'll be able to receive your $PreZKP token on it.
After the confirmation, your $PreZKP should show in your wallet. Congratulations! You're now able to participate in Voting.
If you already claimed your $PreZKP token:
Go to our project's snapshot page at https://snapshot.org/#/launchdao.eth. Voting is now open and will be so for two whole days.
Click on the "Connect wallet" button in the top right corner.
Connect with your Metamask. Make sure you utilize the wallet that holds the $PreZKP token.
You'll see the DAO proposal to launch Panther in a decentralized manner. This proposal details everything regarding what's to happen should the protocol go live. Click on the option(s) you want to vote for.
When prompted by your wallet, sign the message confirming your vote. You won't have to pay any gas fees for this.
Remember that the Token Generation Event (TGE) will take place should the vote be positive. We aim for TGE to happen on January 4th.
The participation rewards from our 500,000 $ZKP pool will be equally divided among all participants and awarded (along with your corresponding tokens according to your vesting schedule) at TGE.
From the Panther team, many thanks for participating in this decentralized and private "Vote to Launch" framework that we believe will be echoed by multiple projects in the DeFi and blockchain space.
Kindest regards,
The Panther Protocol Team
About Panther
Panther is a decentralized protocol that enables interoperable privacy in DeFi using zero-knowledge proofs.
Users can mint fully-collateralized, composable tokens called zAssets, which can be used to execute private, trusted DeFi transactions across multiple blockchains.
Panther helps investors protect their personal financial data and trading strategies, and provides financial institutions with a clear path to compliantly participate in DeFi.
Stay connected: Telegram | Twitter | LinkedIn | Website
Share this article on: