Voting Round #3 starts in less than 24 hours!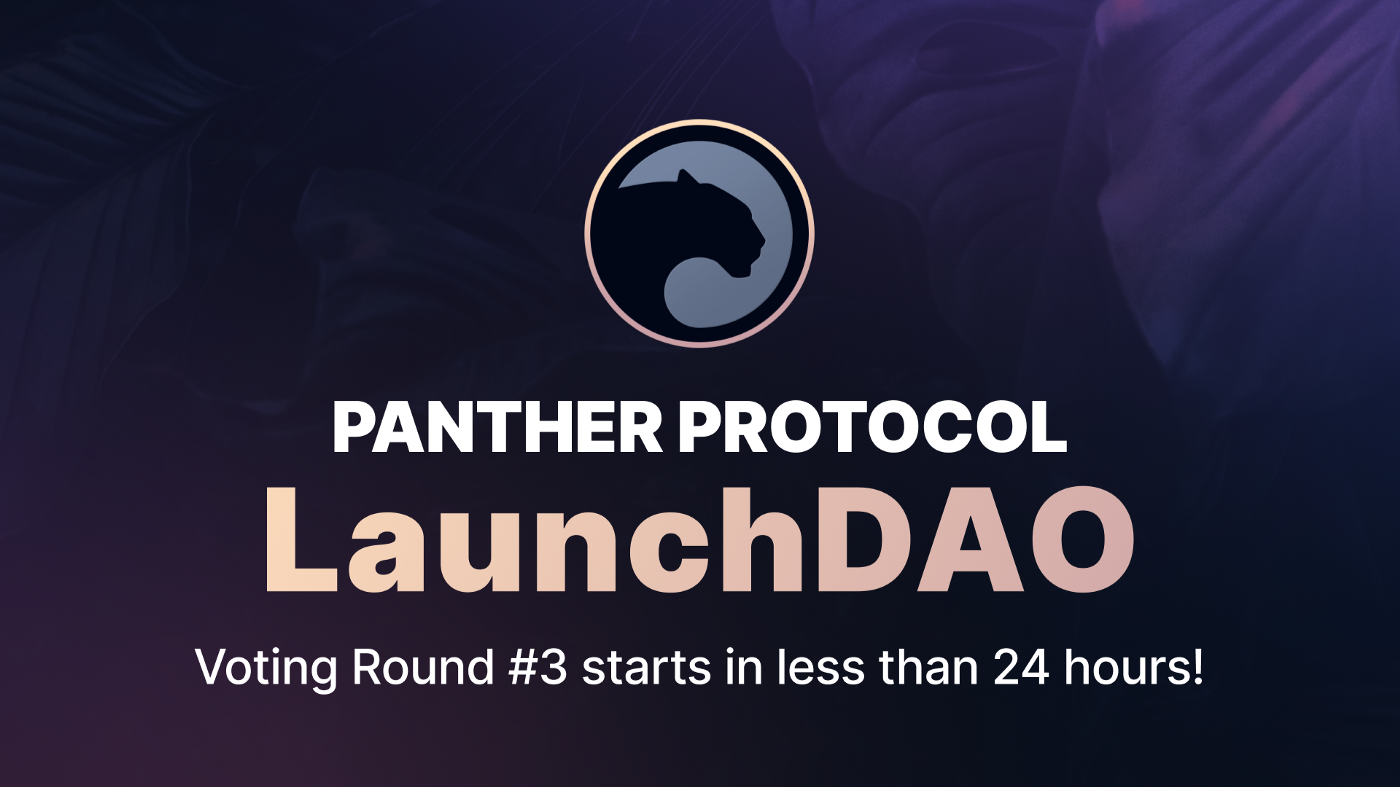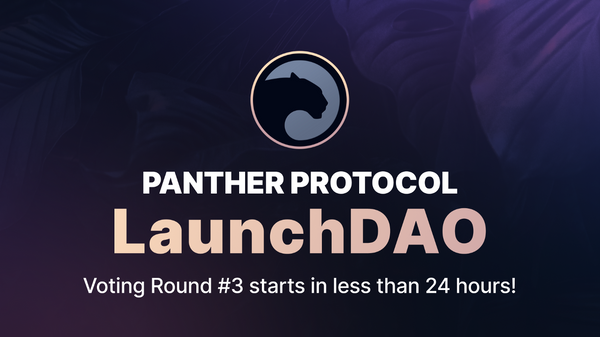 Table of Contents:
Vote for the private, decentralized launch of Panther Protocol.
Dear Panthers,
Time has gone by quickly, and we're ready to deliver on our promise to, after putting the protocol launch on hold, to kickstart Voting Round #3.
For voting to remain fully private, we will follow a similar procedure to Voting Rounds #1 and #2. This means that you'll need to use your $PreZKP token to vote. $PreZKP is a zero-knowledge proof of you registering and passing Panther's KYC, so, once again, only whitelisted investors will be able to participate.  
Once again, to vote, you will need to:
Go to our project's snapshot page at https://snapshot.org/#/launchdao.eth. A proposal will be live on this page from 4 PM GMT January 26th until 4 PM GMT January 28th.
Click on the "Connect wallet" button in the top right corner.
Connect with your Metamask. Make sure you utilize the wallet that holds the $PreZKP token.
You'll see the DAO proposal to launch Panther in a decentralized manner. This proposal details everything regarding what's to happen should the protocol go live. Click on the option(s) you want to vote for.
When prompted by your wallet, sign the message confirming your vote. You won't have to pay any gas fees for this.
Panther's Token Generation Event (TGE) will occur on January 31st if the vote is positive.
Once TGE is triggered, we'll publish more detailed instructions to guide you through the process of receiving your tokens. We'll also post a dedicated piece regarding Staking and Rewards for you to immediately put your tokens to work in the coming days.
Once again, thank you for participating in the first-ever decentralized, private protocol launch. We'll see you tomorrow (January 26th) at 4 PM GMT!
Kindest regards,
The Panther Protocol Team
About Panther
Panther is a decentralized protocol that enables interoperable privacy in DeFi using zero-knowledge proofs.
Users can mint fully-collateralized, composable tokens called zAssets, which can be used to execute private, trusted DeFi transactions across multiple blockchains.
Panther helps investors protect their personal financial data and trading strategies, and provides financial institutions with a clear path to compliantly participate in DeFi.
Stay connected: Telegram | Twitter | LinkedIn | Website
Share this article on: