Monthly Update: April 2023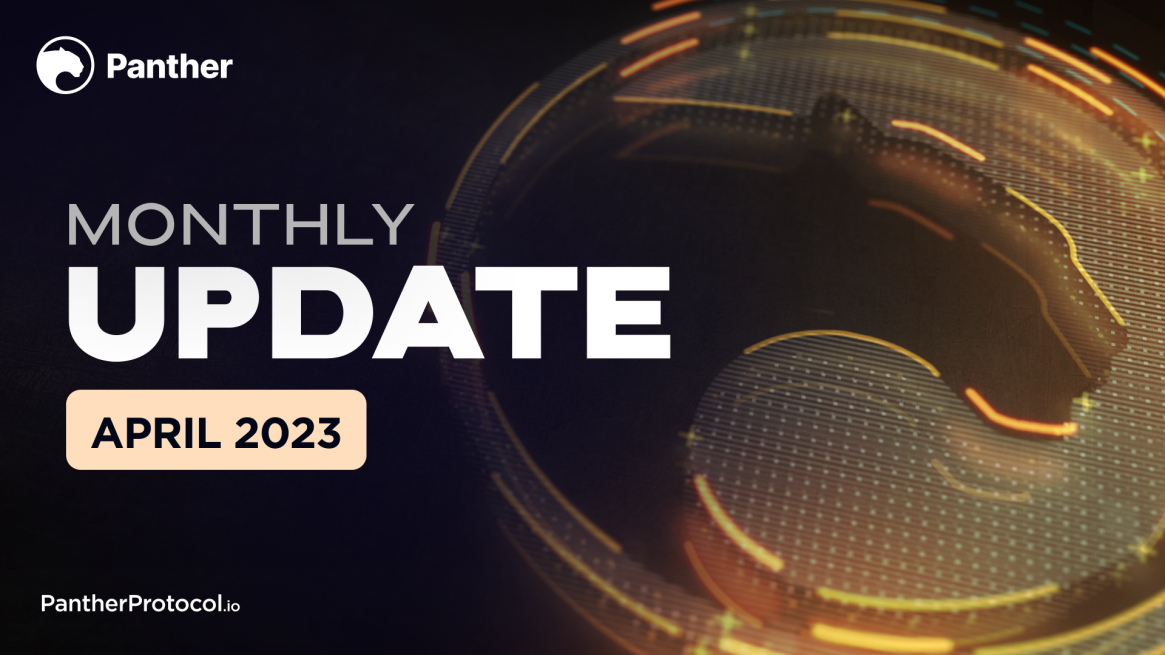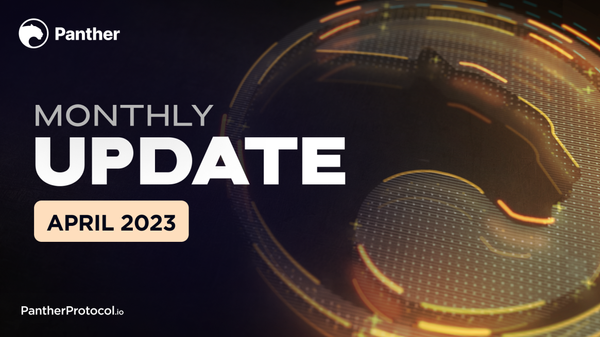 Table of Contents:
Dear Panthers,
Just like every month, it's time for a monthly update. As we start May at full speed, let's take a moment to recap April's developments!
Tech updates
v0.5 updates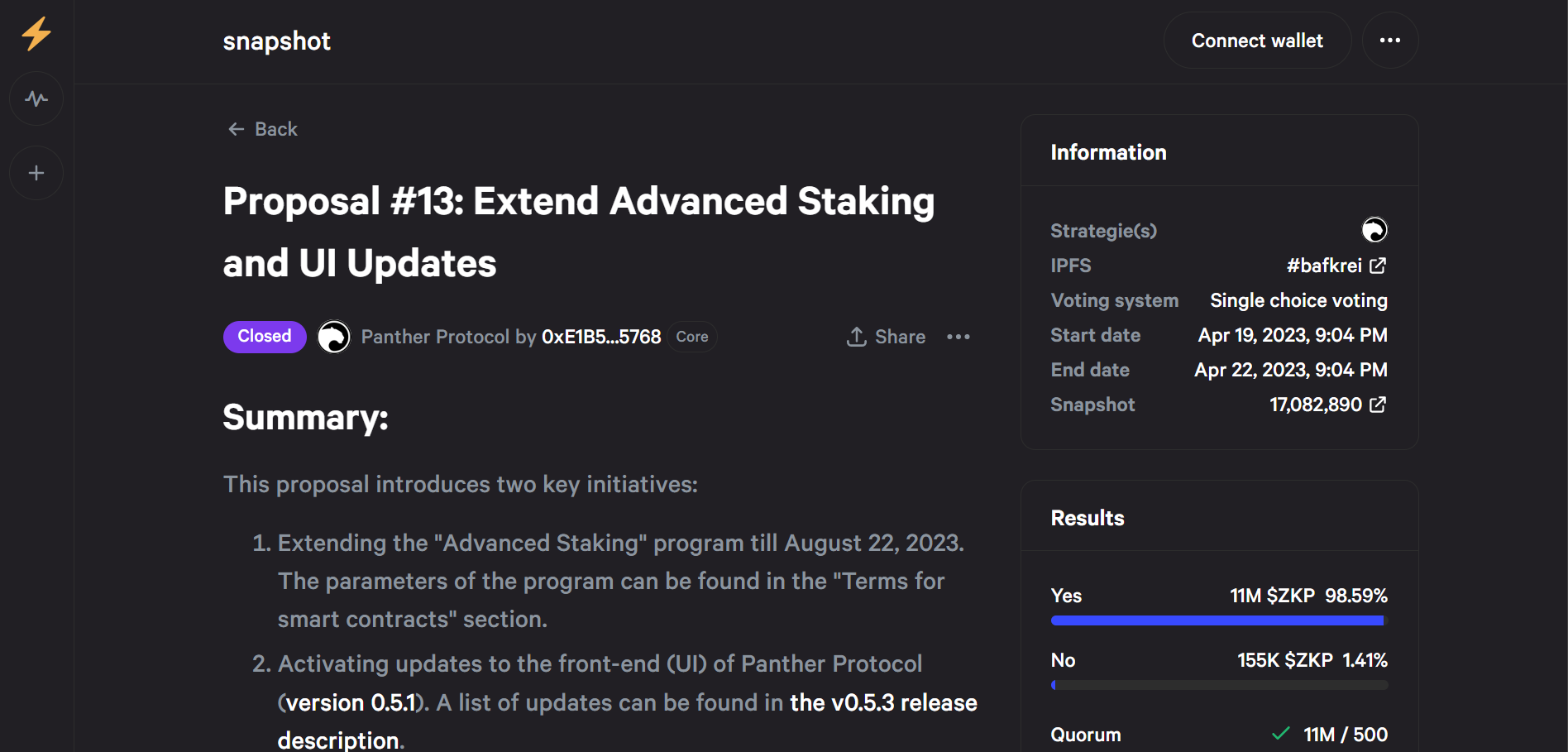 Earlier this month, a series of updates and upgrades for v0.5 was presented by the Panther community. This elaborate proposal aimed to introduce updates to v0.5 needed for v1's development and launch a new Advanced Staking round.
Formalizing this proposal, PIP-13 succeeded with an overwhelming majority vote on our Snapshot page. Among other things, this meant that the community decided on:
Prolonging the "Advanced Staking" program, conserving the original staking APR, until Aug 22, 2023
Implementing UI upgrades, effectively elevating v0.5 to Panther Protocol's v0.5.3.
After the vote, the proposal was successfully executed. With all contracts deployed by Panther community members, this is officially our third decentralized deployment to date!
v1 updates
Testing for v1
We keep working on Panther's v1 mechanism to issue rewards, with complex mathematical models running to test this. Work on rewards and fees is now unblocked due to advancements in Shielded Pools' development and the deployment of v0.5.3, a significant step forward.
General product testing for v1 is also progressing according to plan. This month witnessed the internal release of the first prototype for the full product. Exciting times are near as we polish and prepare to develop it towards Testnet!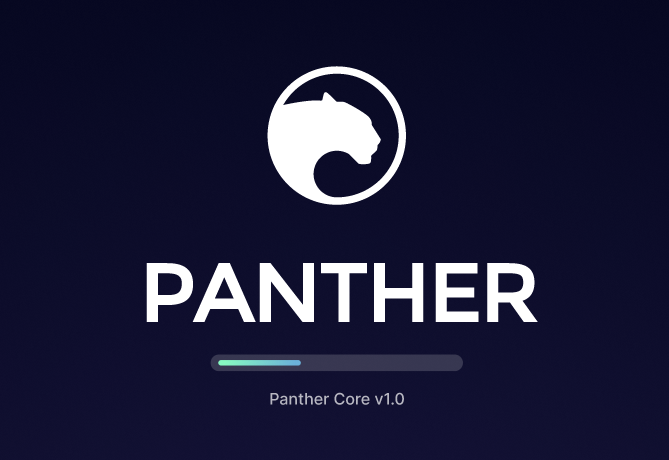 Diving into zSwap and DeFi Adaptors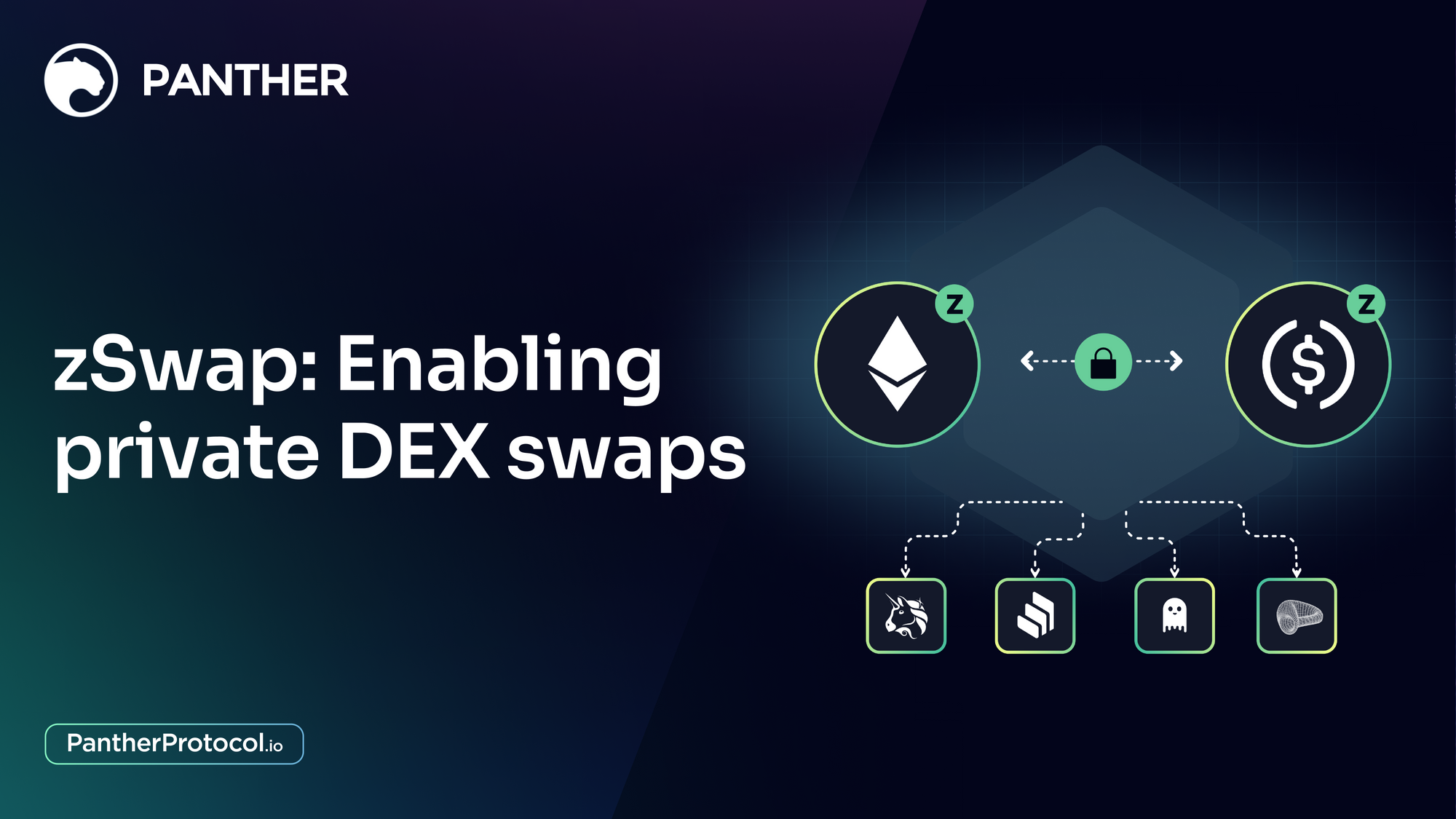 We also just published an article featuring an in-depth look at zSwap & DeFi Adaptors.
Discover how this concept will link Panther with leading DeFi dApps like Uniswap, QuickswapDEX, and Curve Finance, enabling seamless & private swaps on DEXs. The article also explains how having DeFi Adaptors makes Panther's privacy stronger.
Relayer integration
For v1, we are also progressing in the integration of relayers, an essential component of Panther's privacy.
Relayers are responsible for forwarding transactions to the blockchain, thus acting as intermediaries between Panther's privacy layer and the decentralized network. They can do so, for example, by paying for gas in users' name. By integrating relayers, we aim to significantly increase privacy by obfuscating the origin of transactions, making it more difficult for third parties to trace and link them to specific users.
Another crucial aspect of our ongoing work is the exploration of gasless transactions. Gas fees are a well-known pain point for users in the blockchain ecosystem, often causing frustration due to their volatility and unpredictability. By evaluating gasless transactions, we hope to provide users with a more convenient and cost-effective way to interact with the Panther Protocol network.
Lastly, we are in the process of exploring Account Abstraction Paymaster logic. Account abstraction is a cutting-edge technique that aims to simplify the user experience by allowing smart contracts to pay gas fees on behalf of users. The Paymaster logic plays a crucial role in this process, as it is responsible for determining which transactions should be paid for and ensuring the appropriate gas fees are covered.
Panther's PMONK zero-knowledge scheme makes its debut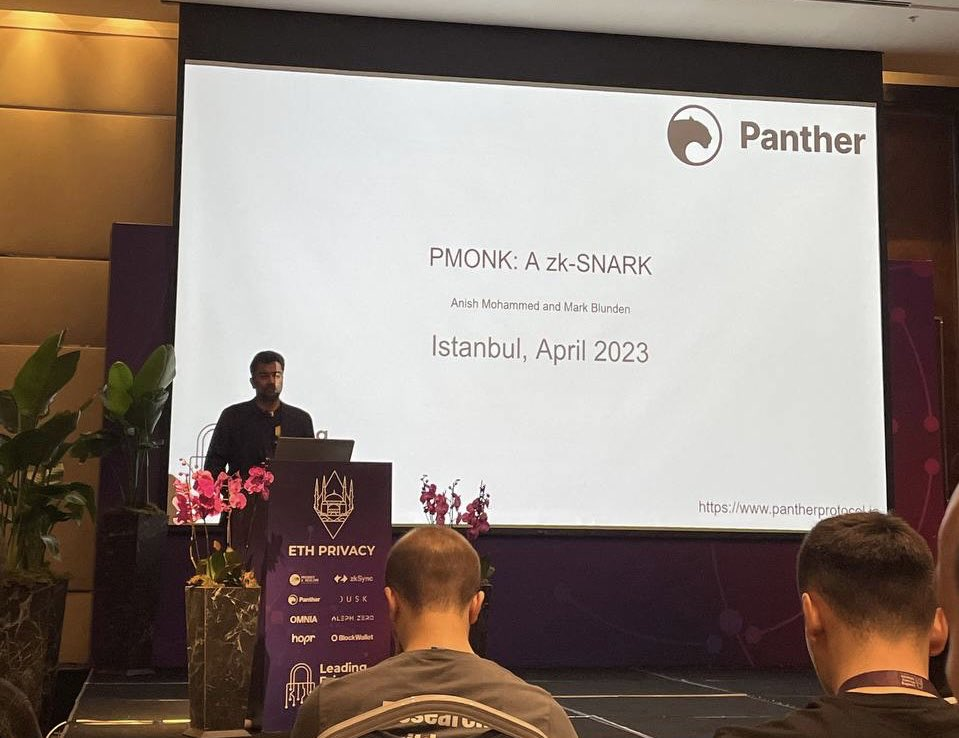 This presentation, which will be soon published on Youtube, represents a significant milestone in the history of our project. There is still quite some way to go before we can tell you more about PMONK's applications, but right now seemed like a good time to share the excitement!
Documentation review, compliance work, and website continue to progress
Last but not least, our technical contributors are fact-checking and screening our improved documentation for it to go live.
Expect the site's launch soon, as well as a first release of documentation followed by an ongoing process of updates and upgrades.
Finally, we continue engaging with industry leaders in the Web3 compliance realm to determine the best approach for Panther's solution. Stay tuned!
Ecosystem
Community-driven exchange listings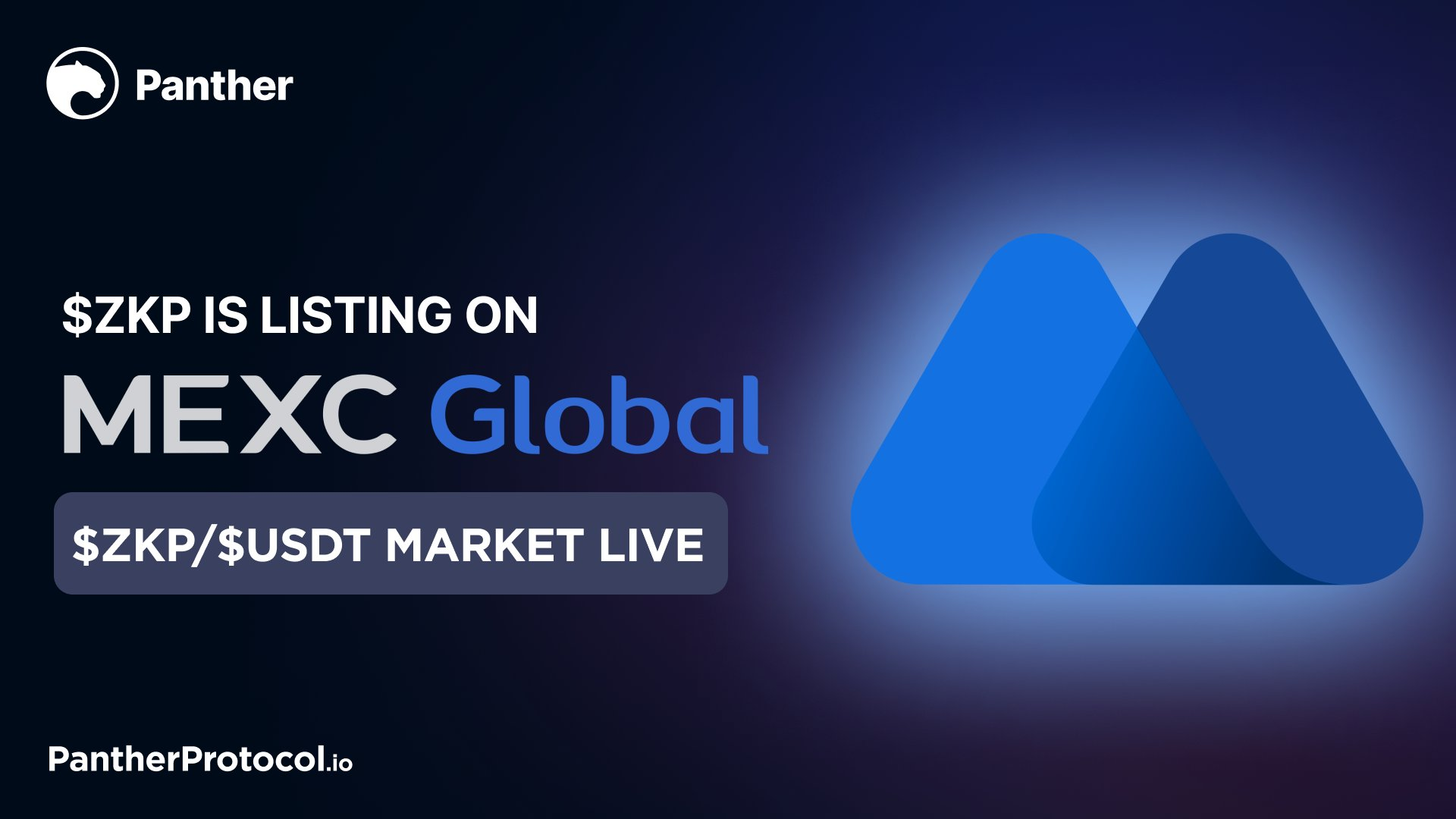 This month, our decentralized community reached a notable milestone as $ZKP was listed on MEXC Global in a community-driven operation, enhancing our token's accessibility in the crypto ecosystem.
Following this, Hotbit.io also took the initiative to list $ZKP, so we had two centralized exchange listings this month.
ZKPanthers NFT giveaway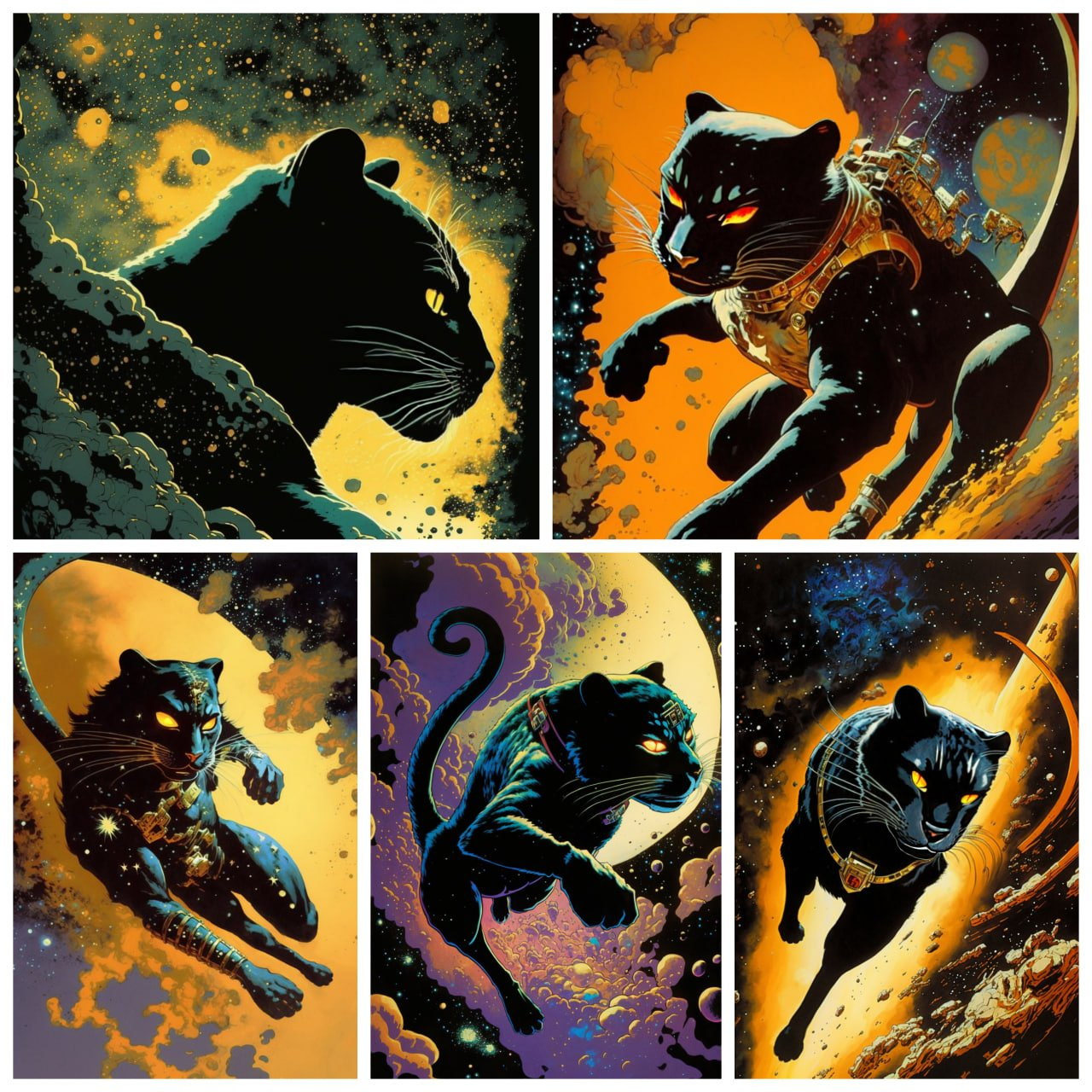 Another notable event this was the #ZKPanthers NFT giveaway organized by community merch providers Subverted Norms!
Subverted Norms designed the beautiful artwork, minting only 25 tokens, giving away 15 of them, and listing the rest for sale at OpenSea. They also created some cool products based on this NFTs, which you can see on their merch shop!
Congratulations to all the winners!
Media and articles
Co-Founder Oliver Gale's latest piece on the potential of zero-knowledge proofs (ZKPs) and their use cases for businesses is now live on Forbes. The article discusses the importance of ZKPs in finance, as they enable secure and private transactions while meeting regulatory requirements. The article also highlights how businesses can benefit from ZKPs in terms of enhanced privacy, improved security, regulatory compliance, and greater efficiency.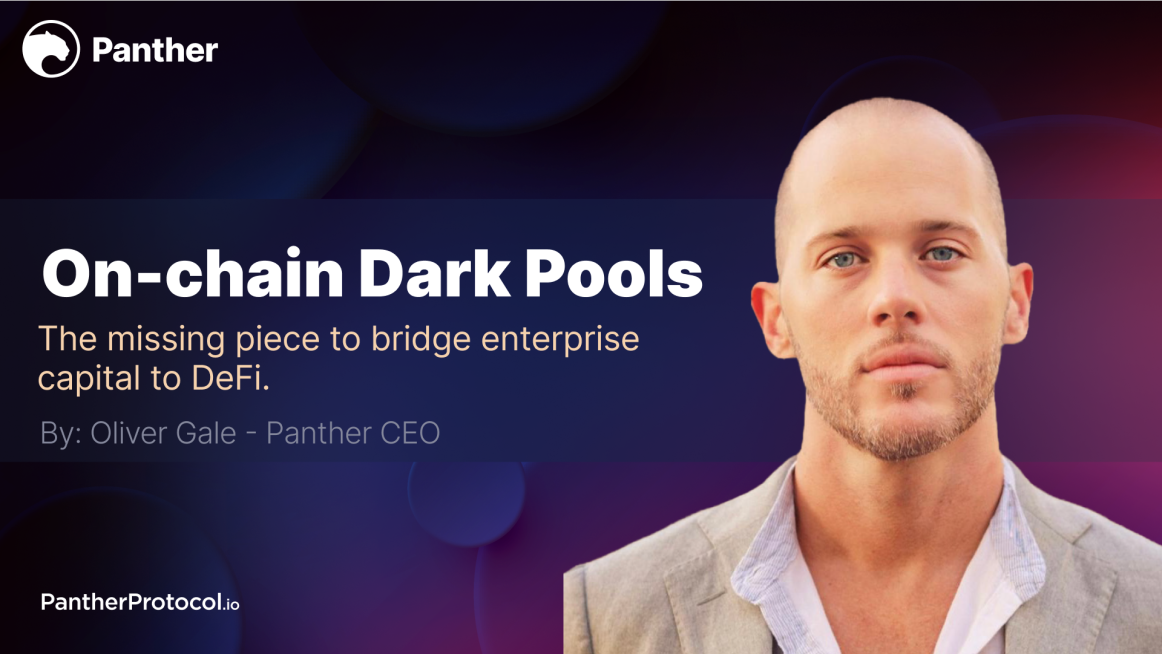 Oliver also published two more articles on our blog:
The first one breaks down the potential role of on-chain dark pools as key to attracting traditional institutions and enterprises to DeFi. He explains how these pools can allow for secure, private, and regulatory-compliant transactions that leverage the best side of decentralized finance. Read it here.
The second one was written in anticipation of Consensus 2023, the largest gathering of crypto, blockchain, and Web3 communities. In it, Oliver highlights the critical industry concerns and insights on integrating traditional finance and DeFi, addressing regulatory compliance, exploring compliant-friendly data protection solutions like Zero-Knowledge technology, and fostering collaboration for a unified financial ecosystem. Read it here.
Ama with Hotbit
Oliver also took part in an AMA hosted by Hotbit to introduce Panther to a broader audience and answer questions about his latest article mentioned above. To all of you new here, welcome!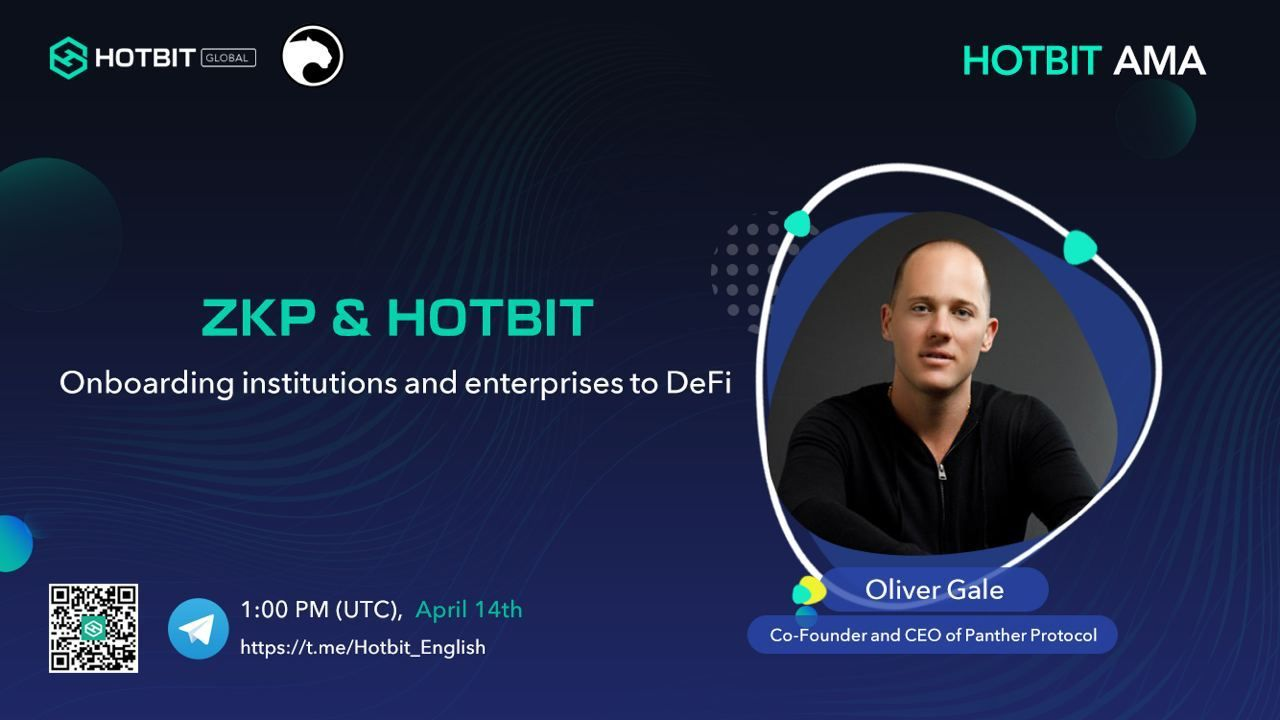 Clips, podcasts and video
Our other Co-founder, Anish Mohammed, was also featured in some insightful clips this month:
1️) The crucial need for privacy in the #DeFi realm.

2️) How Panther is a much-needed layer of privacy for #DeFi.
Co-founder & CEO Oliver Gale also appeared on the CryptoNews podcast, discussing crypto regulation and Panther's innovative approach to combining compliance with privacy.
Events
Oliver Gale and Head of Product Saif Akhtar attended #Consensus2023 by CoinDesk to meet key players from all sides of the crypto, blockchain, and the Web3 ecosystem this April 26-28.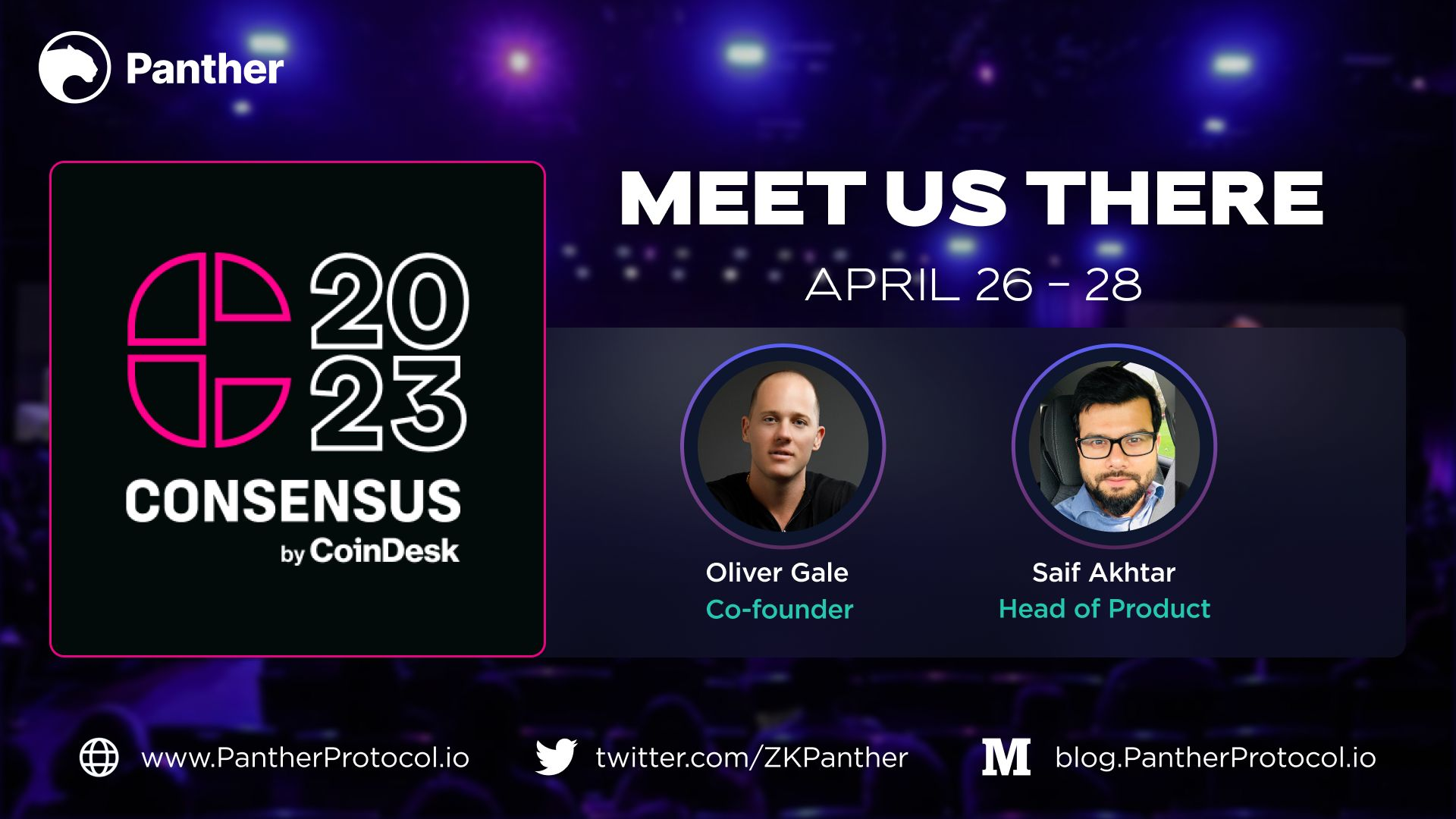 Head of Product Saif was also invited to speak at NFT NYC 2023, where he shared his expertise on the significance of privacy within the NFT space. He also spoke at Michigan's State University about the importance of financial privacy and usecases of Panther.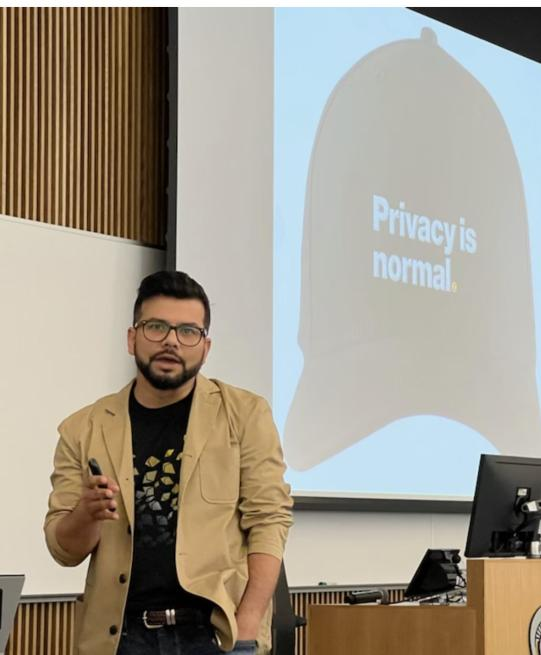 Finally April, Panther contributors came together to attend the Leading Privacy Alliance's ZK9 Summit and meet other builders in the ZK space. It's always great to catch up!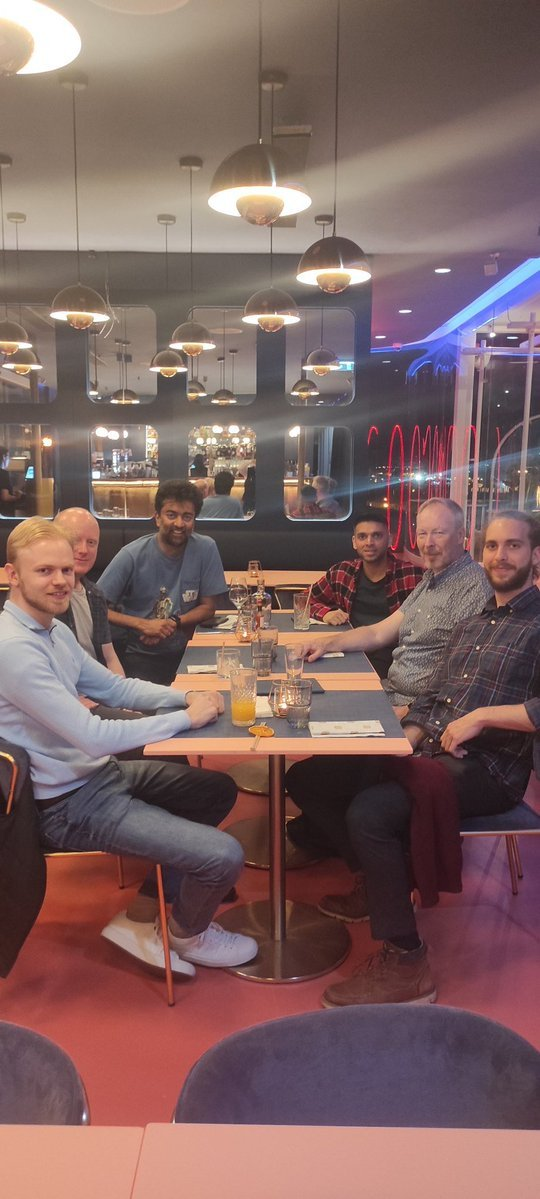 About Panther
Panther is a decentralized protocol that enables interoperable privacy in DeFi using zero-knowledge proofs.
Users can mint fully-collateralized, composable tokens called zAssets, which can be used to execute private, trusted DeFi transactions across multiple blockchains.
Panther helps investors protect their personal financial data and trading strategies, and provides financial institutions with a clear path to compliantly participate in DeFi.
Website · One-pager · Lite Paper · Twitter · Telegram · Discord
Share this article on: