Panther and SupraOracles partner to enable cross-chain, private DeFi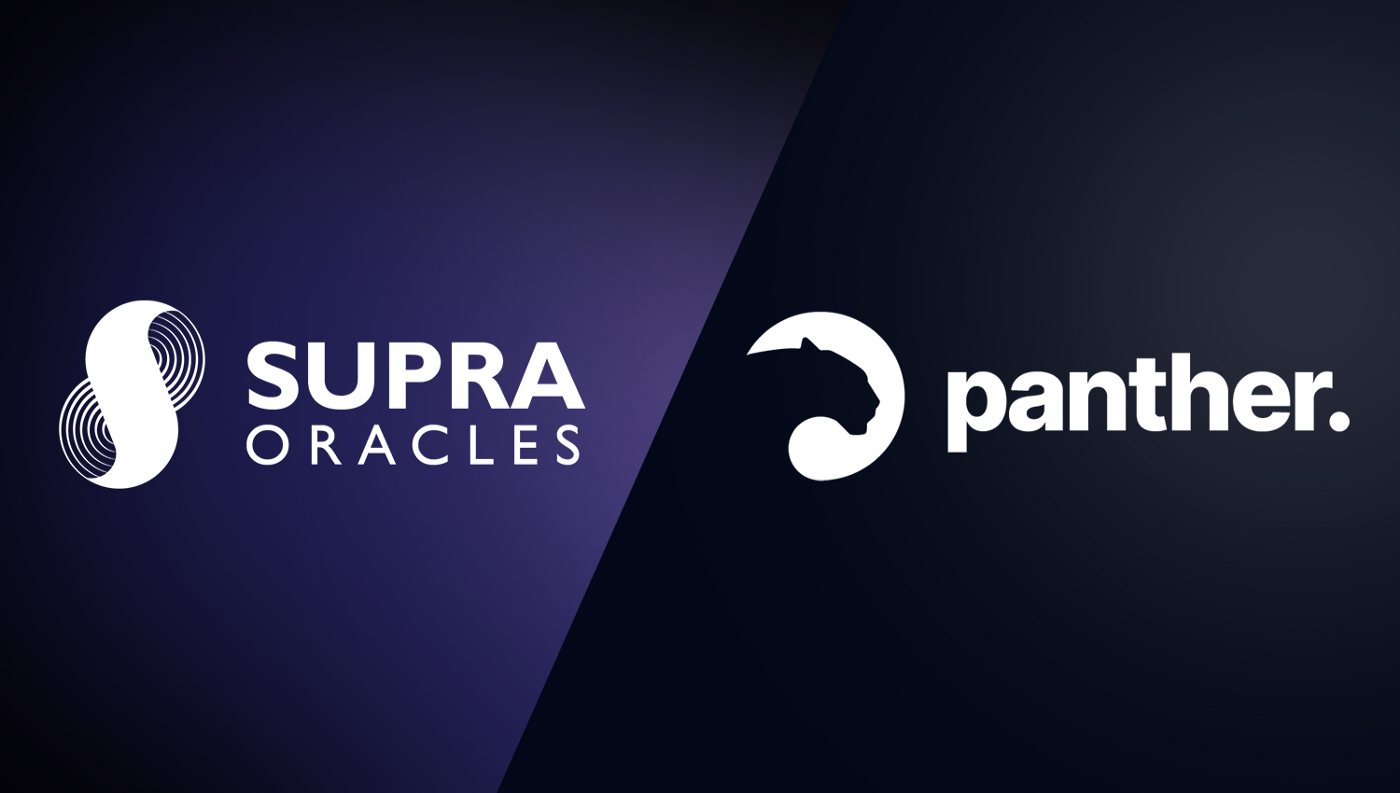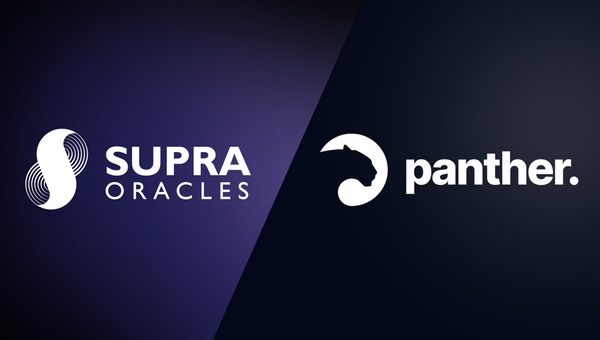 Table of Contents:
In 2021, no one dares to question blockchain oracles' importance in developing our industry and, ultimately, philosophy. And, of course, we cannot fulfil Panther Protocol's scalable, interoperable private infrastructure vision without the support of these revolutionary tools. Today, we're glad to announce our partnership with SupraOracles, a powerful cross-chain decentralized oracle network that helps businesses bridge real-world data ( off-chain data) to both public and private chains. This is a valuable tool in the pursuit of creating a genuinely private DeFi ecosystem, without the need to rely on centralized oracles.
This oracle network's vision is to empower the developer community with a novel decentralized finance (DeFi) oracle toolset.From there, developers can conveniently create, deploy, and manage real-time data for DeFi applications with superb performance, robustness, and agility.‍‍
Their innovations are very much centered around cross-chain operations, which, as you know, are also core to Panther's interoperable privacy goals.
The project has received over $1m in awards, grants and credits from the likes of Ethereum, Dfinity, Tezos, NEAR, Polygon, Ziliqa, Arweave, and IBM. It's also part of MasterCard's StartPath cryptocurrency and blockchain program for startups.
SupraOracles and Panther team up for DeFi's greater good
SupraOracles connects external data to both public and private chains, and it's set to create data feed services that are specific to the needs of Panther. Through this, the oracle layer becomes Panther's Trust Provider for the data type required in support of our Prover-Verifier mechanism, a key component in the zero-knowledge attestations at the heart of Panther Protocol.
This blockchain oracle offers a game-changing Multi-Helix Ledger (MHL) enabling an extremely efficient mechanism to move and access value between chains with validated authenticity and security, without having to compromise speed.
Further in our development, Panther will also utilize Supra's cross-chain Oracle capabilities in Panther's InterChain DEX for alignment and data consistency across chains. As you know, this is key to enabling truly interoperable Decentralized Finance. We hope to rely on Supra's oracles for secure, fair access to key data feeds from price feeds to complex financial information.
In our Founders' words
One of the more attractive features both Panther and SupraOracles are pursuing is cross-chain interoperability for DeFi users. Supra believes Panther's state-of-the-art privacy features can be extremely beneficial to the greater DeFi ecosystem.
Joshua D. Tobkin, CEO and Co-founder of SupraOracles, commented: "Panther Protocol's unique value proposition is its ability to appeal to legacy financial institutions that want to protect user privacy while still abiding by regulatory requirements. SupraOracles is also built to bridge the gap between DeFi and traditional financial institutions. So, our projects are not only compatible from a technical perspective, but also agree on the importance of welcoming TradFi into DeFi."
Oliver Gale, Panther's CEO and Co-Founder added: "The SupraOracles partnership is one grounded in the need for low latency, flexible and cross-chain oracle services. As DeFi scales into high-value retail user and institutional use cases, privacy, speed, security and compliance will become the keywords of successful teams."
In Summary
The current DeFi panorama presents many challenges, from onboarding the bulk of the world's capital into decentralized tools to interconnecting the value locked in multiple blockchains. The security and accuracy of the DeFi oracles that we utilize is, therefore, key to achieving this mission.
We welcome SupraOracles to the Panther family and ecosystem and look forward to a prosperous collaboration between our teams!
About SupraOracles
SupraOracles strives to bridge the gap between traditional capital markets and the Web3.0 ecosystem. Our vision and driving mission is to empower the developer community with a next-generation cross-chain oracle toolset. With this type of oracle, they may conveniently create, deploy, and manage data applications with superior performance, robustness, and agility.
Our project is supported by seasoned professionals with experience in the architecture of consensus mechanisms, randomness research, real-time data services, investment banking, digital securities, traditional stock exchanges, big data, doctoral academia, big 4 consulting, blockchain/DLT, and DeFi.
Together with our developer community and growing list of partners, SupraOracles' ground-breaking technical breakthrough aims to solve the oracle dilemma and ultimately, power the future of finance.
Join SupraOracles' community: Website | Twitter | Telegram | LinkedIn | Announcements | Medium
About Panther
Panther is a decentralized protocol that enables interoperable privacy in DeFi using zero-knowledge proofs.
Users can mint fully-collateralized, composable tokens called zAssets, which can be used to execute private, trusted DeFi transactions across multiple blockchains.
Panther helps investors protect their personal financial data and trading strategies, and provides financial institutions with a clear path to compliantly participate in DeFi.
Stay connected: Telegram | Twitter | LinkedIn | Website
Share this article on: