Monthly Update: July 2022
The latest Panther community update is here. Check it out to learn where we stand regarding Advanced Staking, Panther's v1, and our Trusted Ceremony!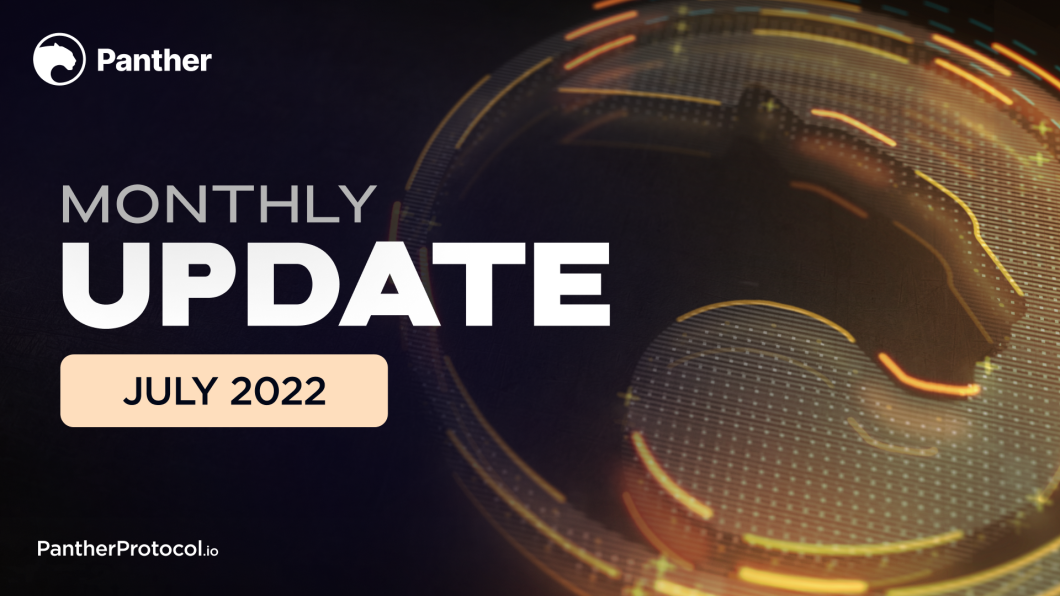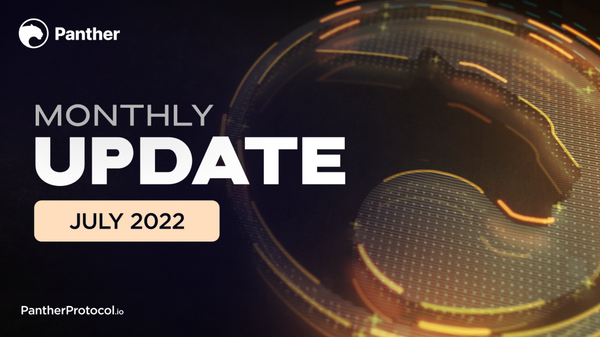 Table of Contents:
Dear Panthers,
August is here. We're making steady progress, feeling confident in the results we're achieving, and improving our awareness and understanding of our surrounding environment.

We're thrilled to tell you everything about our work this month and what's to come, so let's jump into our monthly update.

Tech and Product
Advanced Staking
First of all, we're happy to share that after a successful round 3, smart contract testing for Advanced Staking (version 0.5 of the protocol) is now complete. With this finished, the last round of testing shall begin, leading to an upcoming DAO proposal to vote for the upgrade's implementation on Polygon and the Ethereum Mainnet.

Similarly, we have started testing Multi-Asset Shielded Pool (MASP) NFT support. We will share more about our findings in this regard in due time.

The road to v1
As mentioned above, Advanced Staking constitutes the protocol's version 0.5. This is because the components that make it possible play a fundamental structural role in Panther's design.

Along with Advanced Staking testing, our team has started planning the Trusted Ceremony surrounding the launch of v1 contracts. We have also commenced work on specific v1 tasks, such as developing a single-sided AMM used for users to exchange PRPs for $zZKP.

We plan on publishing a detailed semi-technical piece about this soon. Along with it, the necessary documentation and testing of different circuits need refining.

Ecosystem and community
Trust Wallet and Huobi integrations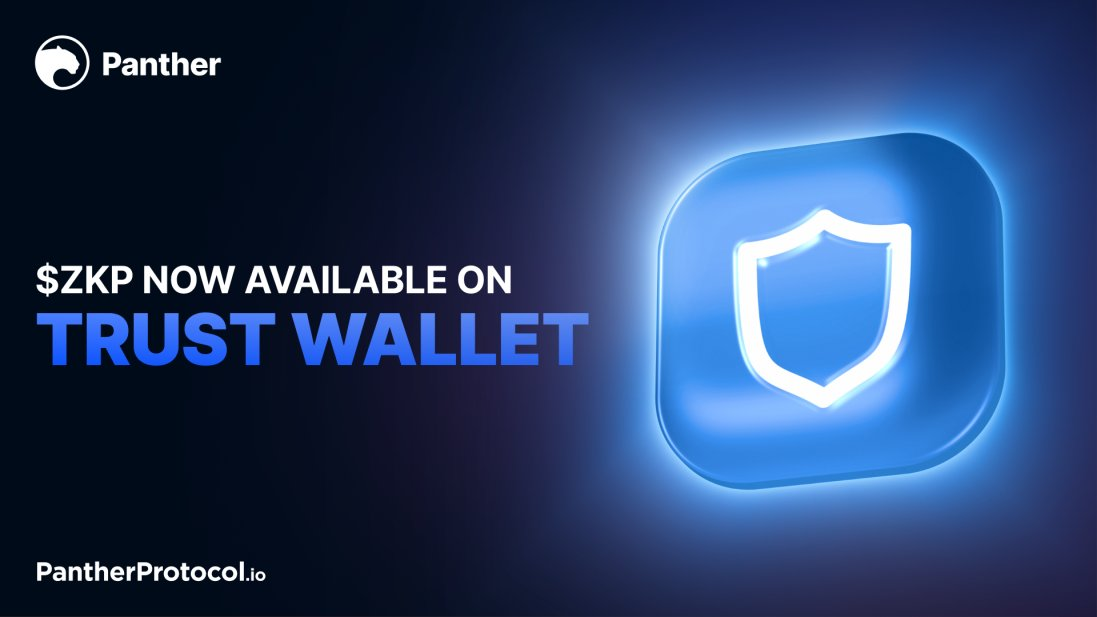 This month, $ZKP got listed in one of the largest cross-chain wallets - Trust Wallet. Users from Trust Wallet can now store, send and receive $ZKP.

$ZKP also became completely available with full capabilities on Huobi as the exchange removed its Pioneer Zone. Non-KYC'd users can now trade $ZKP as long as they are in a non-restricted country.


Panther zTalks #3: Progress Towards v1, DeFi Integration, Research

In this 3rd episode of Panther zTalks, we had Saif Akhtar (Head of Product), Andrew Zaichenko (Product Manager), Carlos Cano (Content Creation), and Joris Koopman aka ZORK (Community Manager).

We discussed, among other things:

The latest news of the Panther ecosystem.
The progress of Advanced Staking testing.
Progress towards Panther's v1.
The community's reaction to round 3 of testing.
Panther's DeFi integration.
Interchain bridging breakthroughs.

Check it out:

Still leading the CoinMarketCap Community ranking

Thanks to our community, Panther Protocol ranked 1st for the second time in the CoinMarketCap Community Rank sorting projects by engagement growth.

We're also expecting to interact more with the CoinMarketCap community in the near future.

Dr. Anish Mohammed at EthCC Paris
Our Co-Founder, Chief Scientist, and CTO Anish Mohammed participated in EthCC Paris with his talk "Economic Analysis of Private DeFi". In it, he breaks down the economic argument for providing privacy. He delves his strategies to understand the marginal cost of privacy, and looks at it from a few different perspectives.
If you'd prefer to read our rendition of the talk in written format, you can go here.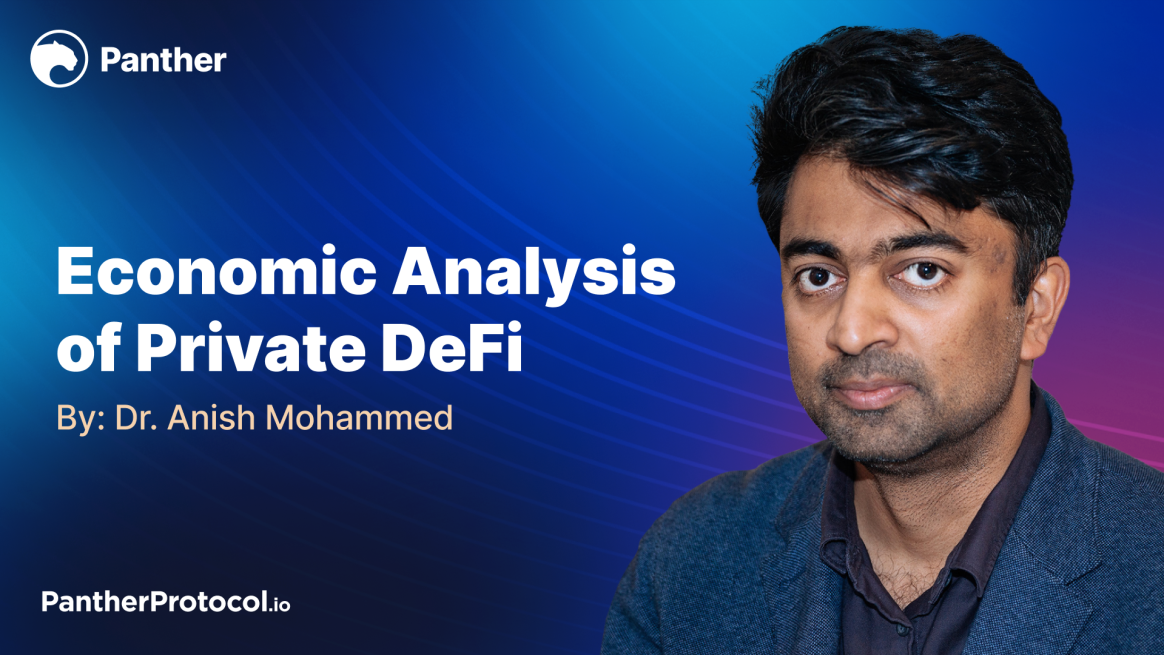 AMA with Bittrex Global
Anish also participated in an AMA with the Bittrex Global community to discuss $ZKP and DeFi privacy. Check it out above!
Hirings
This month, we hired new Panthers for the following positions:
Graphics Designer
Cryptographic Engineer
Several roles remain open on our Angel.co page:
If you wish to work with us or know someone who might be a good fit, please apply right away!
Get involved in Panther's community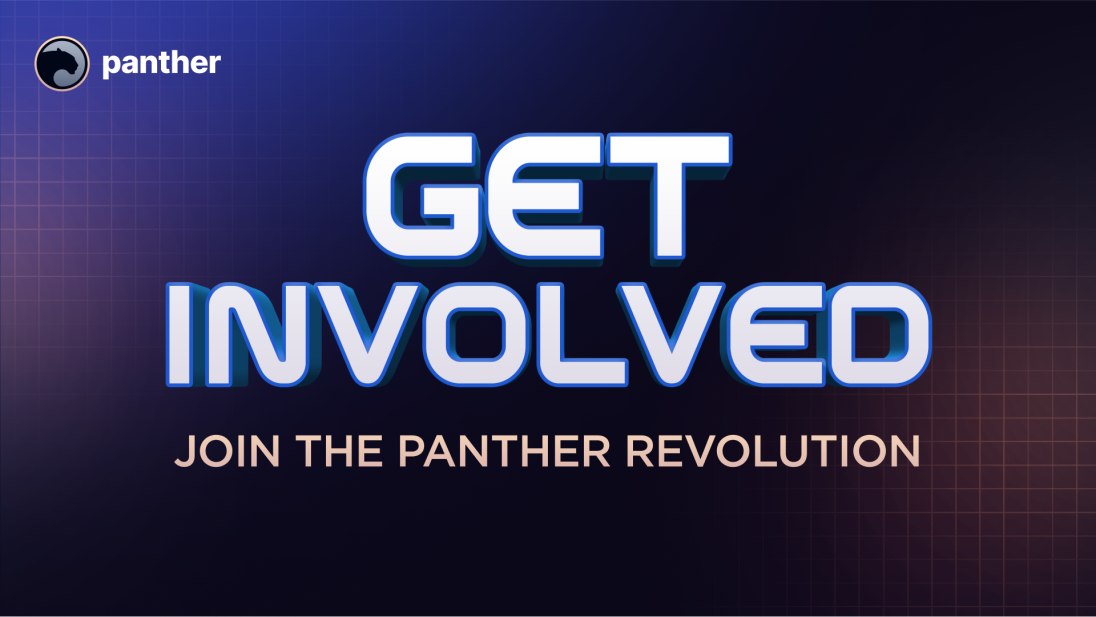 You too can help shape DeFi privacy, and we outline several different strategies to do so on our latest blog post. Check it out to learn:
#1: How to vote on Panther DAO proposals
#2: Our best communication avenues
#3: How to provide liquidity on Uniswap
#4: How to participate in product testing (Panther Zafari)
#5: How to become a partner
#6: What are Panther Ambassadors
About Panther
Panther is a decentralized protocol that enables interoperable privacy in DeFi using zero-knowledge proofs.
Users can mint fully-collateralized, composable tokens called zAssets, which can be used to execute private, trusted DeFi transactions across multiple blockchains.
Panther helps investors protect their personal financial data and trading strategies, and provides financial institutions with a clear path to compliantly participate in DeFi.
Stay connected: Telegram | Twitter | LinkedIn | Website
Share this article on: